View our full Media Kit for prices, ad dimensions, and benefits of advertising with the University Press. Our on-campus circulation points are listed at the bottom of the page. Our rates are the same for Local and National business advertisers. We also offer frequency and bulk/volume discounts. Call for details.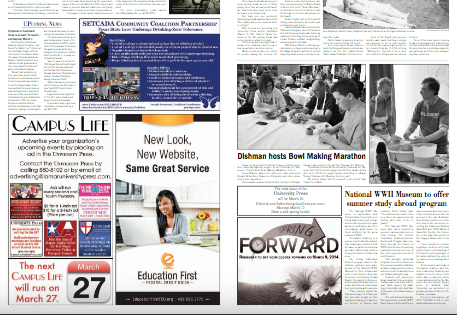 Current Bundling Special:
Place your advertisements in our UPbeat, Summer Orientation and Week of Welcome to receive a 20% discount on the final price.  Current Frequency Advertisers will have more discount added to the final price.