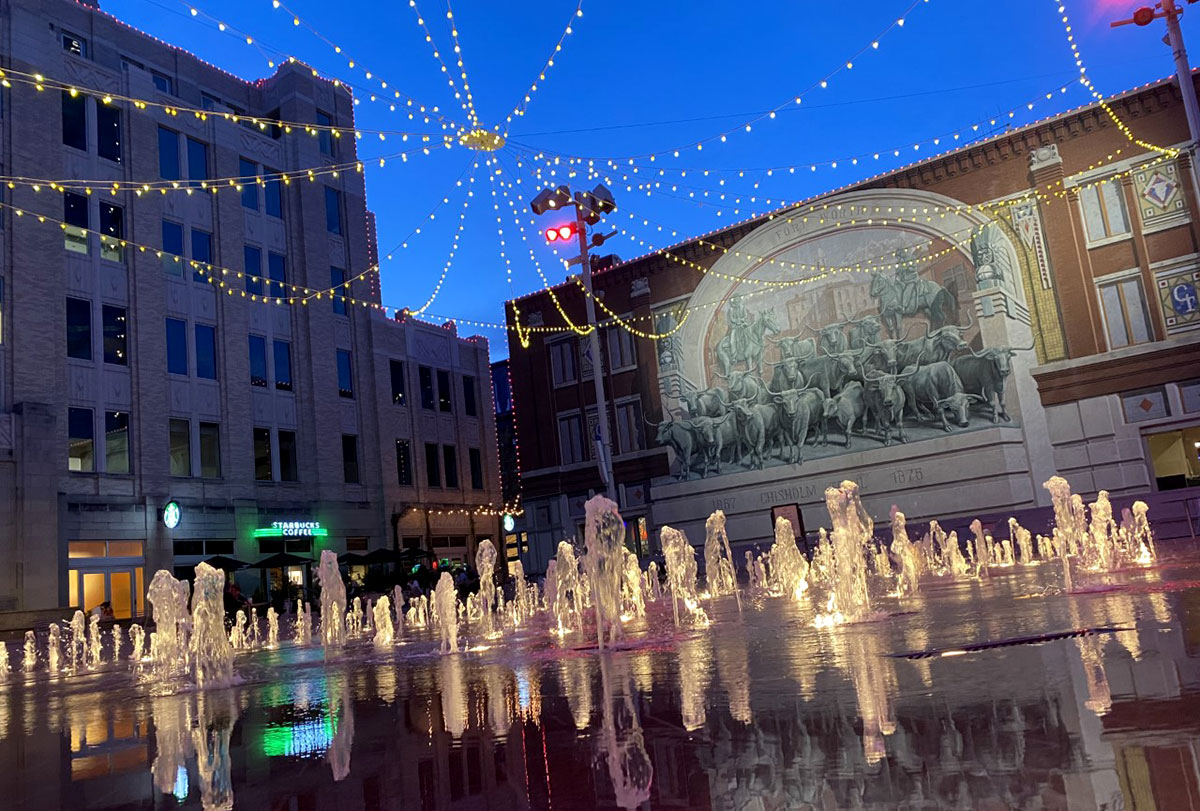 When I stepped in the car on my way to my first journalism convention, I was nervous about how everything would go. Now, I can say I've done it and it was an exciting and provocative experience.
The University Press represented Lamar University in the Texas Intercollegiate Press Association from March 22-25 in Fort Worth. Photo editor, Brian Quijada, along with myself, competed in live competitions and engaged in new experiences.
This convention was full of a lot of firsts for me. We stayed at an Airbnb a few minutes away from the convention hotel and would use Uber to drive back and forth. I grew up in a small town, so both of these were new. It's not like I haven't been to the city before but getting to meet over a hundred student journalists all looking for the same story was surreal.
I competed in Feature Writing and Critical Review in live contests. I joined 30 students from other schools as we waited to hear our instructions for feature writing, where we were given a prompt based on the city's nicknames such as "Cowtown," "Panther City," "Funkytown," and others. We had an hour to explore the city and find a story about a person or place related to one of the nicknames. Then we had an hour to write it. It was a chance to write under a "real" deadline, which I will have to do when I get out in the world.
I ended up getting some advice from one of the contestants who lived in the area. They told me to check out a panther statue a few blocks away. So, I took a picture of the statue and worked on a story about the origins of the "Panther City" nickname. I also went to a hiking trail called Panther Island Pavilion.
For critical review, we went to a live concert to see the bands RoseGarden Funeral Party, Overshare and Ester Shank. The venue provided earplugs, so it was easy for me to be able to get close to the stage and get some pictures. I also got to cross standing in a mosh pit off my bucket list. I am the UP's go-to theater reviewer, but this concert review. It was a different experience.
I didn't end up winning either contest, but I still had a fantastic learning experience competing with students from bigger schools. Since the pandemic and the decrease in our print editions, I've been used to writing stories online with more lenient deadlines, so it was great to be able to sharpen by deadline writing skills, and that's more valuable than a certificate.
TIPA also handed out awards for work published in 2022. I was delighted when they announced my review for Lamar theater's "Clean House" won first place in the Critical Review category. Getting this award was such an honor as I've only been reviewing plays for about a year. Now, I've formed my own niche within the University Press and this award is a physical representation of that. I feel proud of of what we've accomplished at the UP and I eagerly looking forward to next year.
I'm going to win the live contest then. Well, one can hope.
To read my feature live contest entry, click here. To read my critical review live contest entry, click here.