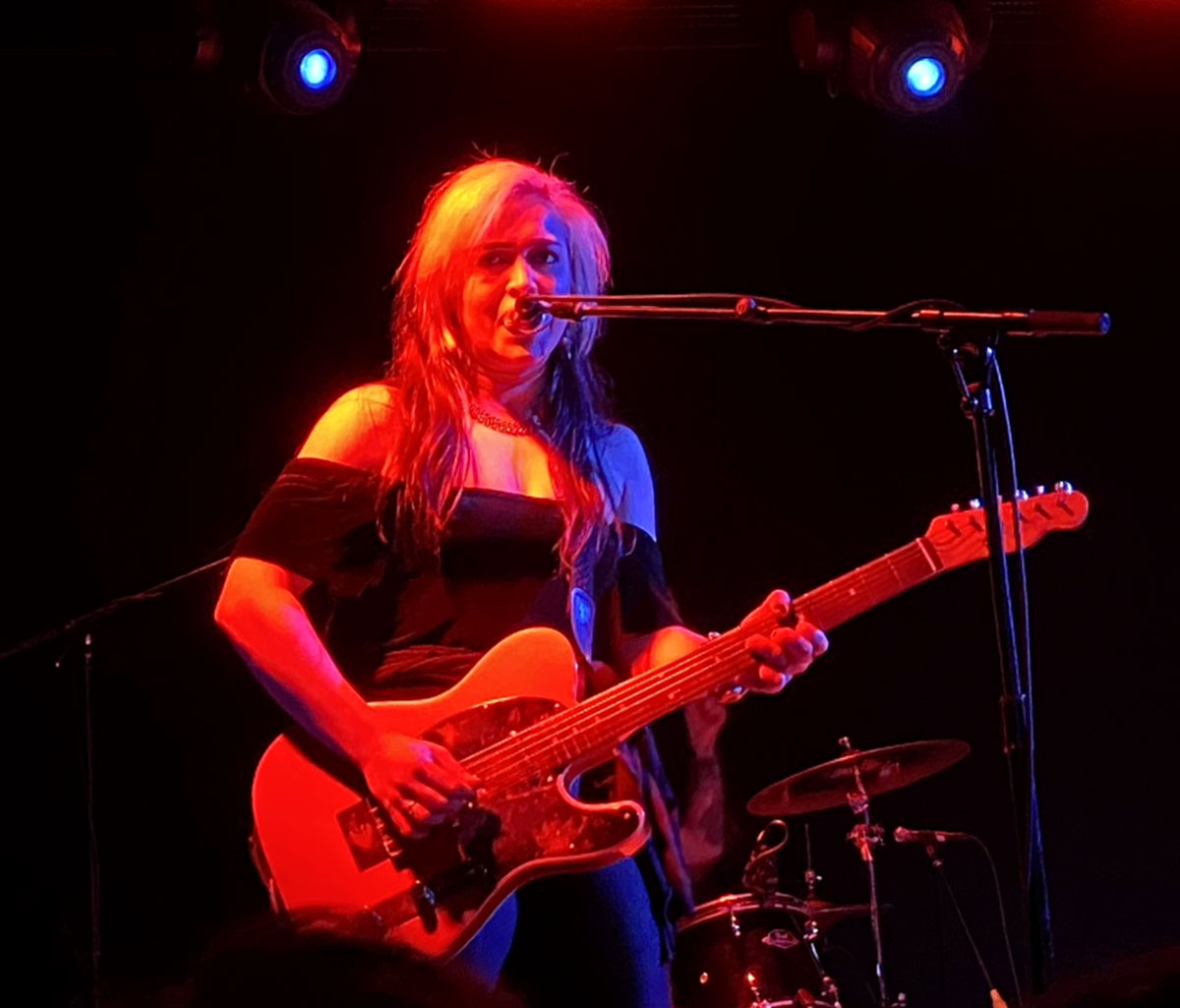 FORT WORTH — The spotlight shines on the performers as they ready their instruments to sing and play their hearts out.  Concerts are a great way to get the heart pumping and raise the spirits.
Tulips FTW, a live music venue in Fort Worth, hosted bands RoseGarden Funeral Party, Overshare and Ester Shank, March 23. 
Opener Ester Shank's sound was a mix of late '90s and early 2000s hard rock. Their sound is reminiscent of bands like Evanescence and Green Day.  The audience was filled with energy as they performed. Lead singer Leah Lane and drummer Michael Ortega know their stuff and it showed throughout their segment.
The next band to play was Overshare. Their music has a hint of indie rock along with regular hard rock/pop, combining the contemporary style of alternative with an early form of 2000s rock. Their energy was contagious and their antics amped up the crowd as lead singer Eric took off his shirt, and even lifted guitarist Will in his arms. It was entertaining to see. 
Rosegarden Funeral Party's performance was incredibly reminiscent of the classic '80s synth. Their music was ethereal with powerful lyrics to match, with similar sound and energy to Pat Benetar. Carr Taylor's vocals were wonderful as they spread their message of how, "We could all treat everyone a little better," and how, "We should show everyone kindness." It left the audience with a heart-to-heart moment to walk away with at the end of the night. 
All of the bands who performed are incredibly passionate in everything they do. There were also moments of kindness between the bands. Between setups, the previous band worked to help the next set up the stage. Everyone knew each other and it was heartfelt to see them supporting each other through their shared love of music. 
The gig felt like we were stepping out of the modern world and escaping into the pure joy and connection music gives all of us.
Tulips FTW is located at 112 St. Louis Ave, 76104. For more information, visit tulipsftw.com. 
This piece was written for live competiton at the Texas Intercollegiate Press Association. It has been edited for publication. My column over my experince can be found here.