Bellard applies competitive drive to post-hoops career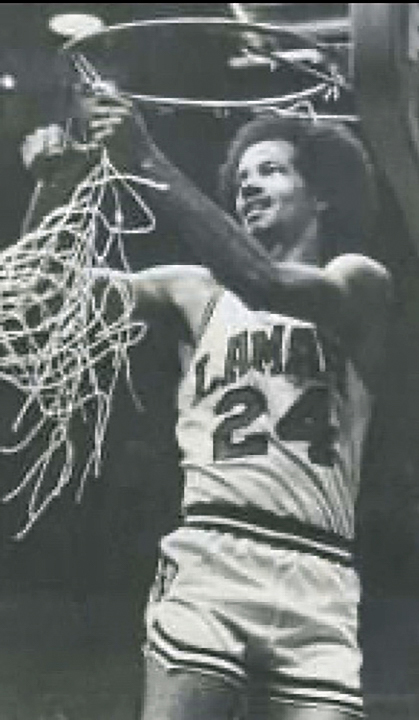 When Norman J. Bellard was a student at Lamar University, he competed in the NCAA tournament against Magic Johnson when Michigan State won the championship.
However, while Bellard has a stacked résumé when it comes to his college basketball career, his post-hoops career is just as impressive.
He is currently the assistant to the president for community relations and athletics programs liaison at Lamar. He attributes most of his success to his basketball experience.
"I've been able to do a lot of what I've been able to accomplish professionally because of basketball," he said.
Bellard started looking for career opportunities while he was still in school, where he started doing interviews to gain experience. He was recruited to work for an accounting firm in Houston that looked to hire athletes.
"It was because of my competitiveness, attitude and teamwork I got opportunities," he said. "This firm took all these athletic attributes that good quality players possess and looked for them in people that could help their business. This is why they focused on looking for student athletes to come work for them.
"Most of the time it's about relationships, trust and timing. It's all about your character, and a lot of times it's about giving back."
Giving back was something Bellard did often. He served on the board, and ultimately as board chairman, of the Salvation Army. He volunteered at the YMCA and coached a basketball team there for 17 years, where he coached Kenneth Perkins, the father of Kendrick Perkins, who played in the NBA.
Bellard said he formed a lot of relationships through the game, including "Dr. J," Julius Irving, an NBA Hall of Famer. Bellard was introduced through his high school friend, Joe Washington, who played in the NFL.
"Julius Irving and Joe Washington became the first minority owners in NASCAR history," Bellard said. "That's how they became connected and eventually connected Julius to me.
"In 2018, for the Lamar football banquet, I invited Joe to be the keynote speaker."
The speech went well, and Washington told Bellard that if he ever needed anything to let him know. Bellard said he jumped at the opportunity.
"I need for you to help me secure your former business partner to be our keynote speaker for basketball next year," he said, referring to Irving.
Irving was on campus last spring for the Cardinal basketball banquet.
Bellard said that the mentality he had on the court is the same as he uses in life.
"There's a thin line between success and failure," he said. "There's a common trait among people who are deemed successful — it's how do they handle adversity?
"When you find gold in its purest form it doesn't glitter and glow. You have to put it in the fire for all the impurities to burn off. Sometimes in life we go through the fire, but it's how we come out the other side."
See Slaughter's other story on Bellard here.