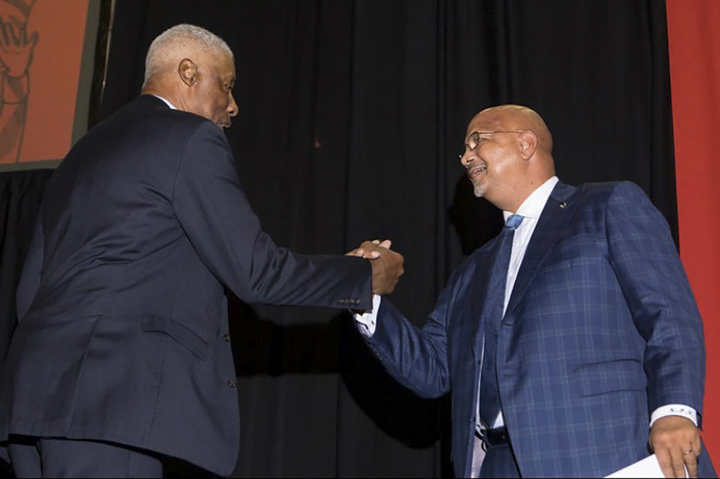 Playing as the point guard, from 1975 to 1979, Norman Bellard was a part of one of the most successful runs in Lamar University basketball history.
"My junior year and senior year we were undefeated at home," he said. "We were No. 5 in the nation in scoring with almost 89 points a game."
These numbers did not go unrewarded. In Bellard's senior year the team won the Southland Conference, and earned automatic bid into the NCAA playoffs for the first time. Bellard recalls the first round with excitement.
"We went to Murfreesboro, Tennessee, and played the University of Detroit, the 17th team in the nation and we beat them 95-89. Three of Detroit's five starters, that June, were drafted by the NBA. That's the caliber of team we beat.
"We were all excited we won our first NCAA game."
Bellard said one of his team mates, Clarence Key, in a post-game interview, said "Detroit thought they were going to be playing the second round against Michigan state — bring on Michigan State!"
Bellard said the team got its swagger from its leader.
"We were a confident, almost cocky team, that took on the personality of our coach, Billy Tubbs, who had high expectations, Bellard said.
"Sunday afternoon, we show up in Murfreesboro to play the second-round game. This is 1969, and Michigan had a 6' 9" point guard with a nickname — Magic. My last collegiate game was against Magic Johnson." 
Earvin "Magic" Johnson is now widely known as one of the best point guards to have played the game of basketball.
"Needless to say, they beat us, and that same year they went on to win the national championship," Bellard said.
"The next year I graduated (but) four starters return, and in 1980, Lamar goes to the sweet 16. They were three minutes from beating Clemson and going to the elite 8.
"That's the history of Lamar basketball. Rich, rich tradition. We were just a group of guys playing our butts off that love to compete and hate to lose, but we didn't know that 40-something years later our records would still stand."
And stand they do, as that season remains one of the most magical in Lamar basketball history.
Check out Slaughter's other story on Bellard here.