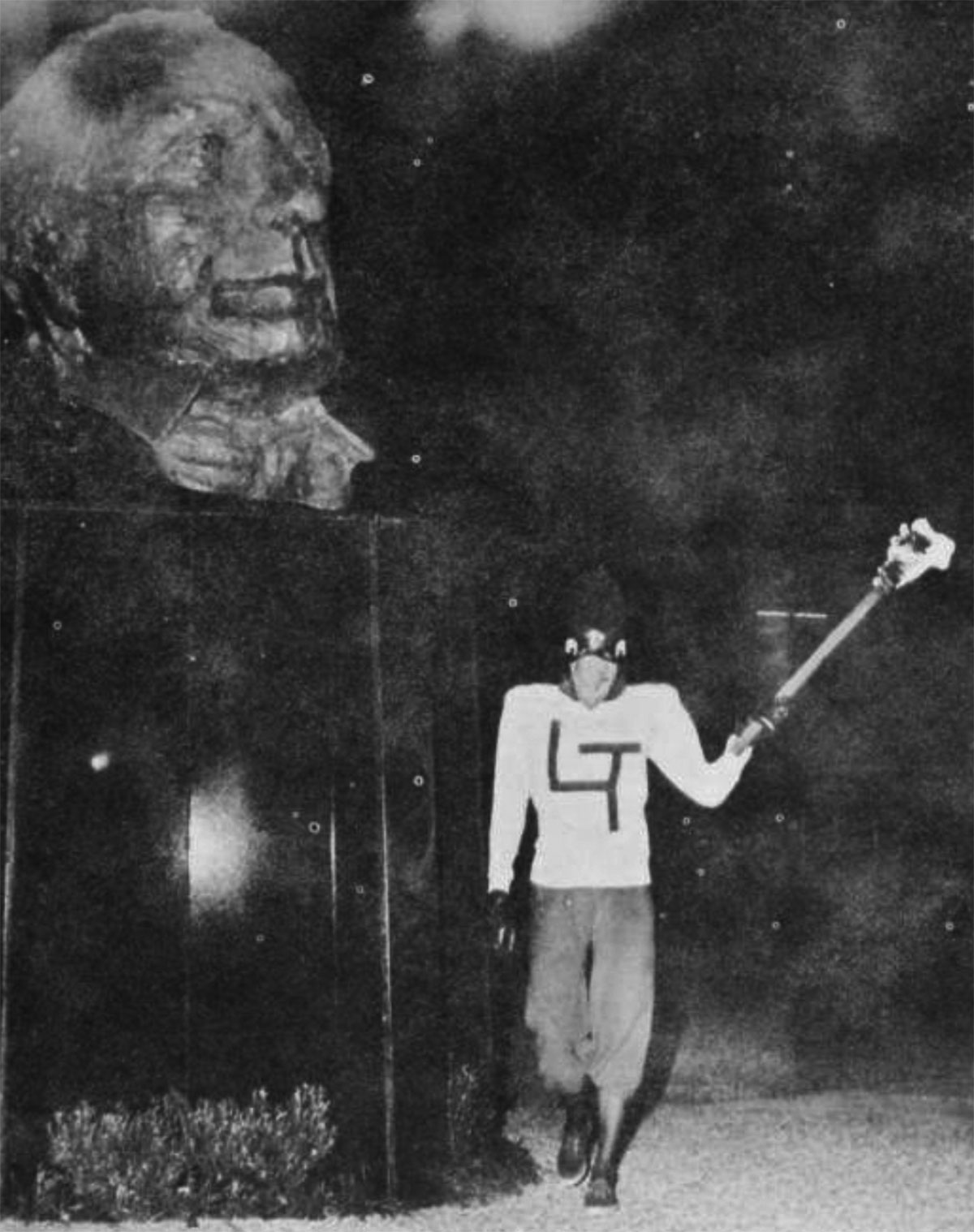 Groups Carry Victory Torch first tradition
November 3,1967
 A real live Statue of Liberty on the Lamar campus? No, the pyromaniac marching around the quadrangle is a member of one of five spirit and service organizations which are trying to start a tradition of carrying a Victory Torch before the Homecoming football game.
The five organizations whose members are participating in the 42-hour "Put the Torch to Trinity" demonstration are Lambda Tau Service Sorority, Pi Kappa Alpha Fraternity, The Cards, Alpha Phi Omega Service Fraternity and Circle K. 
Originator of the idea was Ken Martin, Circle K representative to the Spirit Coordinating Committee.
Martin told the committee that Circle K was planning to carry the torch around the quadrangle and that any of the groups that wanted to help were invited to do so.
The torch was lit Thursday night by cheerleader Don Amann during the pep rally and bonfire held near the fairgrounds. Then the torch was taken by The Bird, John Lueckemeyer, who saddled up a Honda, and with his tail waggling in the breeze, carried the flame back to campus on a recent visit to the campus. 
The vigil is continuing today and will end tomorrow when the cheerleaders will carry the torch to Cardinal Stadium just before game time.
Compiled from the archives by Ja'Leigh Cerf.