The Lamar University men's basketball team beat the University of Texas at San Antonio, 90-82, Nov. 14 in the Montagne Center. The Cardinals ran their record to 2-1 on the new season.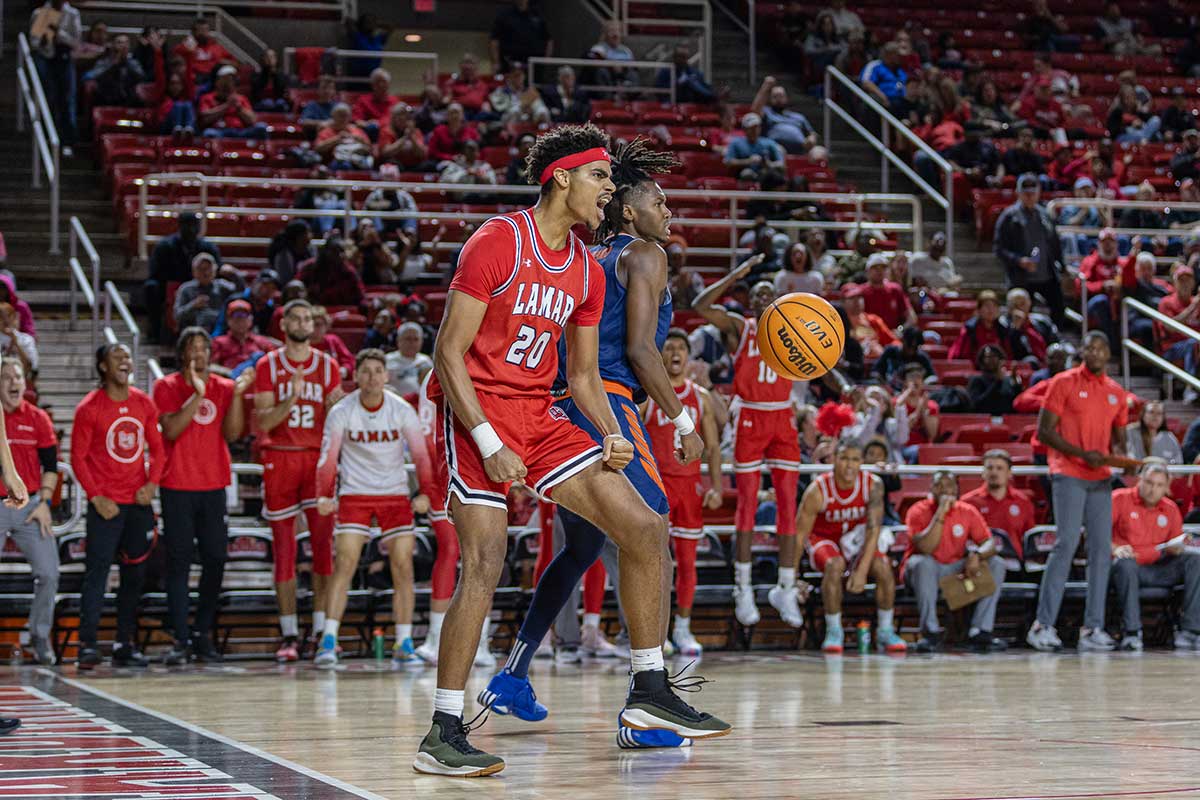 The UTSA Roadrunners had an overall record of 10-22 and 4-16 in the American Athletic Conference last season. UTSA is a higher profile matchup than Lamar would typically face in pre-conference, which brought a good crowd of 3,264 fans to the Montagne.
The Cardinals shot 33% from the field, 37% from three, and 61% from the free throw line in the first half.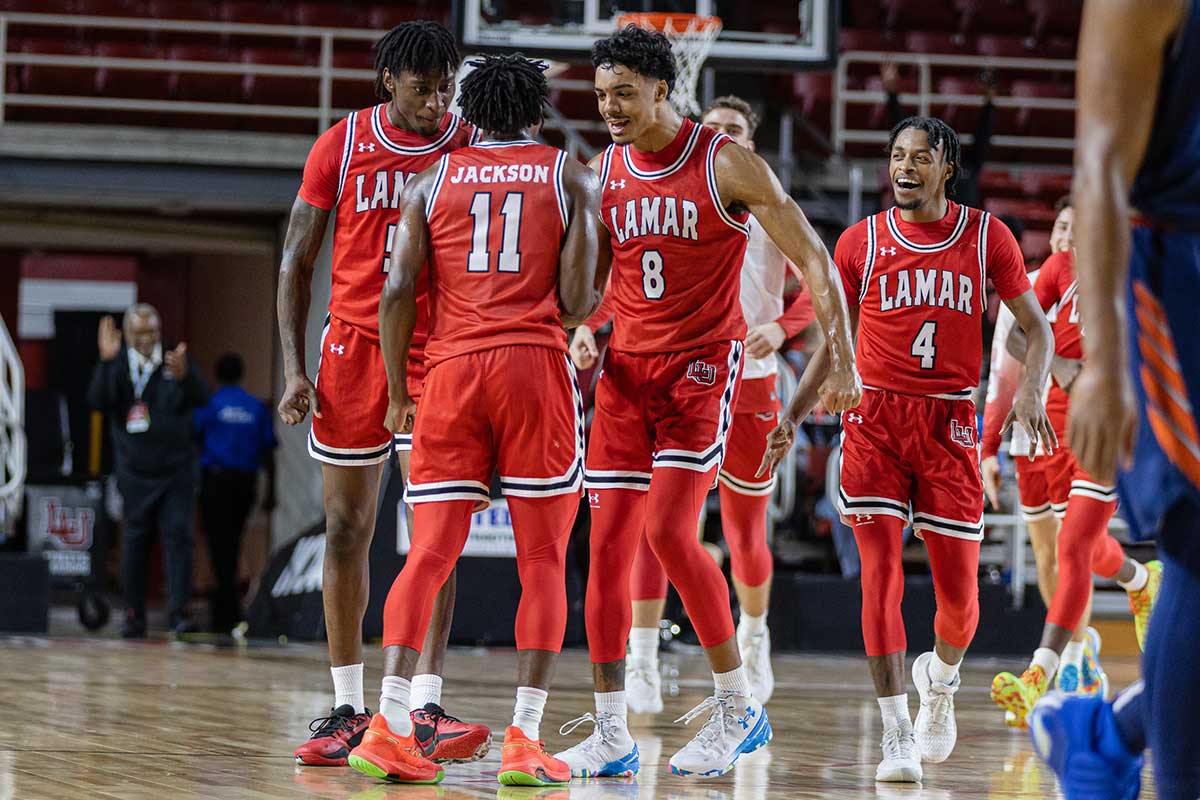 UTSA held a 14-7 lead to start the game, but the Cardinals quickly caught up, outscoring them 12-4 over the next three minutes to tie the game at 21.
Lamar struggled from the field in the first half but took a two-point lead into the intermission Ja'Sean Jackson hit a buzzer-beating three pointer to make the score 42-40.
The second half was back-and-forth until Jakevion Buckley hit a clutch three pointer to give the Cardinals a 76-75 lead with four minutes. Lamar increased the lead by shooting eight consecutive free throws, securing the eight-point victory.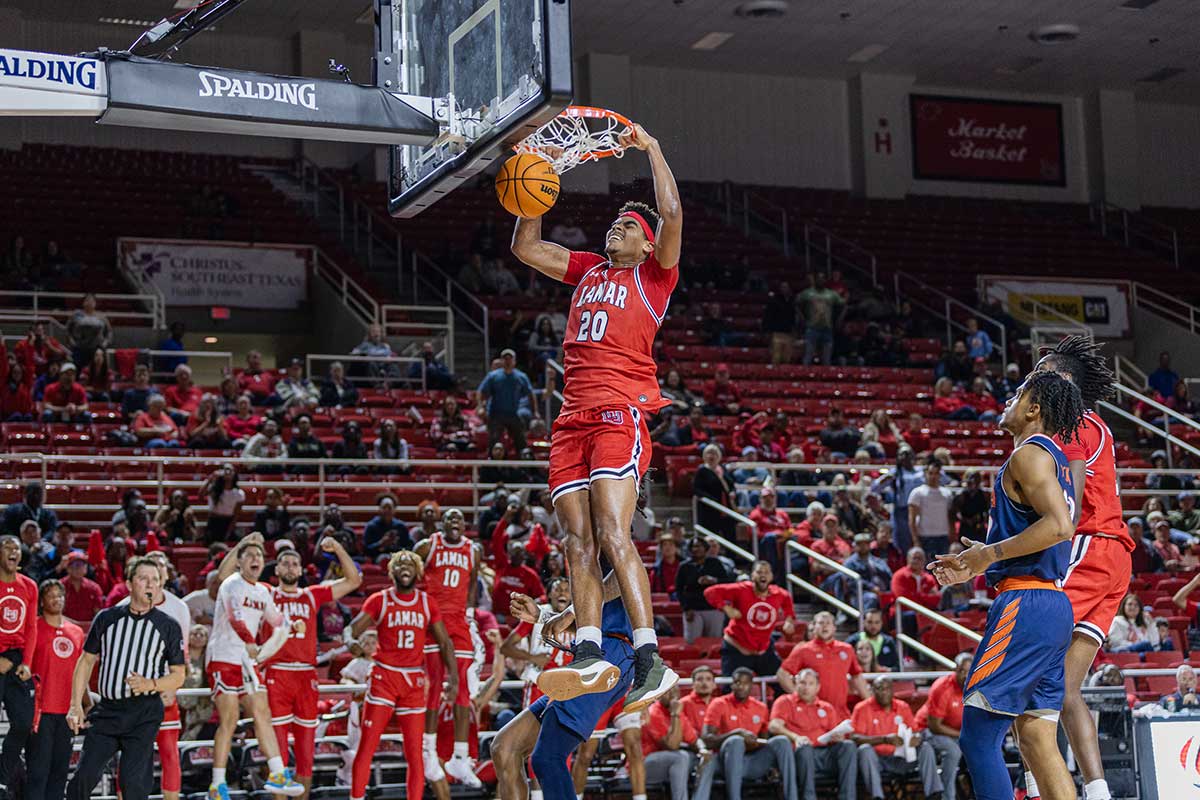 LU improved their offensive statistics in the second half, shooting 37% from the field, 38% from three and 88% from the free throw line.
The game had ten times this game and nine lead changes, an indication of the closeness of the two teams.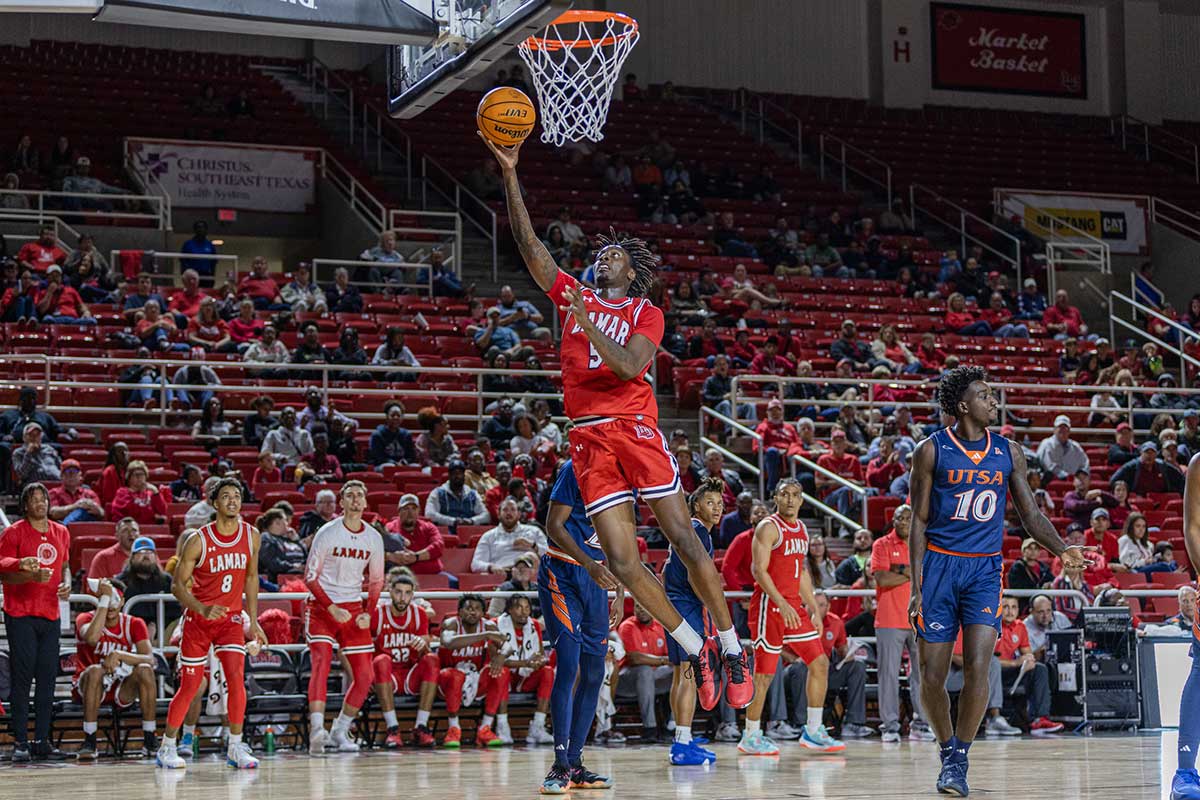 Terry Anderson led the Cardinals with 20 points, 11 rebounds and four assists. B.B. Knight had four treys, shooting 44% from deep. Knight scored 16 points in only 19 minutes.
Four other Cards scored double-digit points, with Adam Hamilton adding 16 points to his 14 rebounds.
The Cardinals next play the University of the Pacific, Nov. 18, in Stockton, California, at 4 p.m. The game will be broadcast on ESPN+ and KLVI 560 radio. The next home game is Dec. 14 against the University of Louisiana at Monroe in the Montagne Center at 7 p.m.