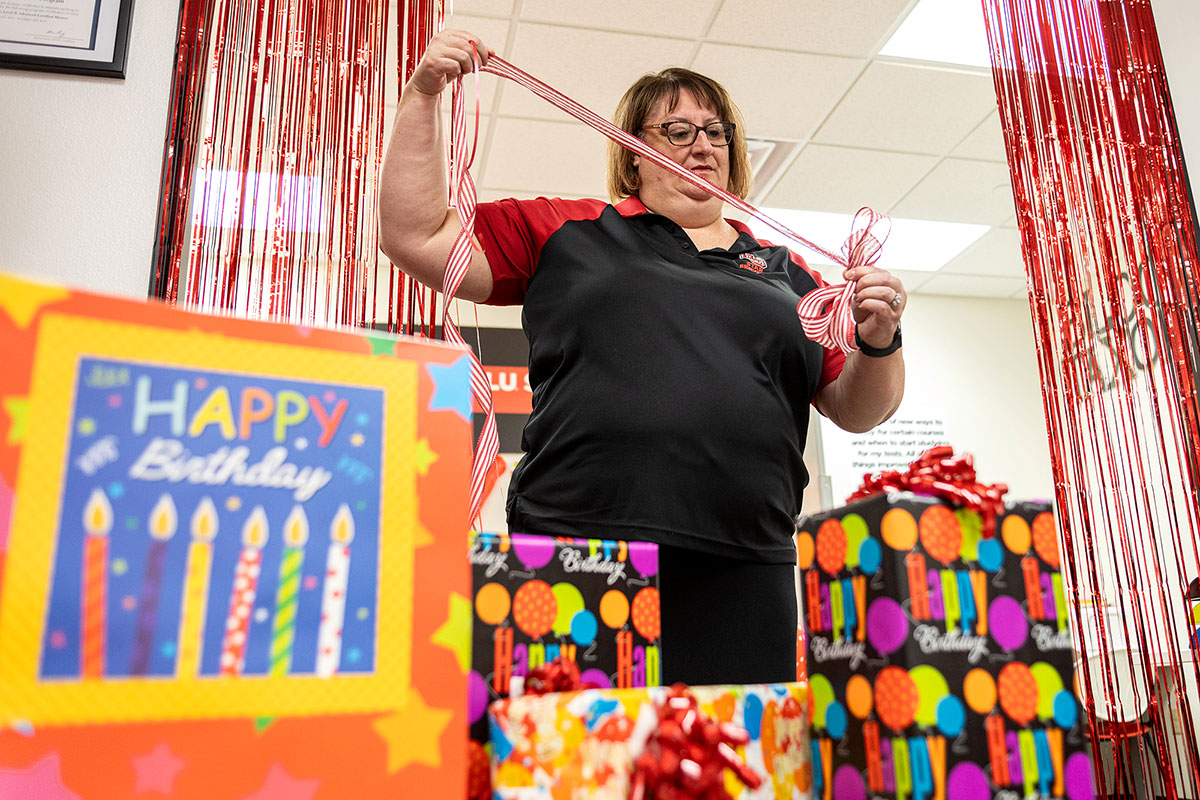 Homecoming is on its way at Lamar University and organizations are getting ready by decorating offices and doors to show their school spirit. The Student Tutoring and Retention Services staff have decorated their offices for Homecoming since 2017.
"We all love to decorate, it's a lot of fun for us," Rachel Hoover, STARS director, said. "It builds our team. We learn a lot about each other, and it gives us a break to be creative, and I think that's really important."
Amber Martinez, Orangefield senior, has been decorating with STARS since 2021 and likes the creative break.
"It gives us a break from doing more mundane tasks and it gives us more school spirit and helps us connect with other students," Martinez said.
Last year, STARS won first place for Home­coming office decorating and this year they hope to retain their title.
"It's exciting when we win," Martinez said. "We won last year and I helped decorate that, too, and this year we'll hopefully win again."
Lamar University's Homecoming is Nov. 4. Scheduled events include such as antique car show and art exhibitions, as well as tailgating be­fore the big game against Texas A&M-Commerce in Provost Umphrey Stadium.