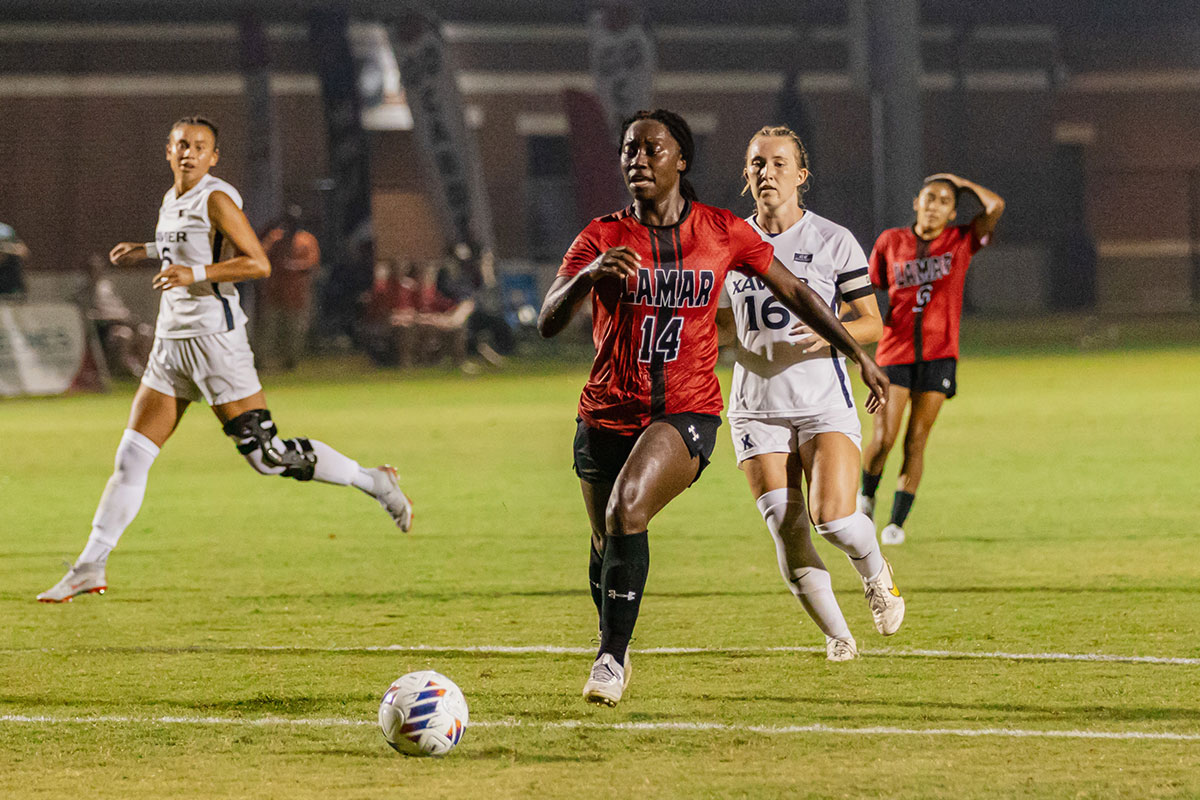 BEAUMONT, Texas - In the past two seasons, Lamar University's women's soccer team has produced some big wins. Thursday night's win would be historic, as the Cardinals upset a top 25 team at the LU Soccer Complex, stunning the #17-ranked Xavier Musketeers with a 1-0 victory. LU's win marked the first time any Cardinals program upset a top 25 team at home since football knocked off #14 Sam Houston State in 2018. 
Although Xavier would outshoot LU 26-10, LU was ignited by an inspired goalkeeping effort from Nicole Panis. The Netherlands native managed to post 13 saves, marking the second highest number of saves she made in a game since 2021 against Arkansas. On the offense, Isela Ramirez and Hollie Massey each led with two shots, but it was Cariel Ellis who netted the game-winner for her third goal of the season.
The first half started off with the Musketeers trying to apply pressure on Panis as they put up 10 shots. However, LU would have their fair share of opportunities including one that just barely went wide of the goal in the 42nd minute. The game remained deadlocked heading into the locker room feeling momentum on their side. 
As the second half began, things appeared to keep going in the Cardinals' way. Following a foul in the box, Panis would make a key penalty kick save in the 57th minute. Then, Ellis drew a foul, which got the Musketeers a red card and forced them to play with 10 players. In spite of this momentum shift, the Cardinals weren't able to capitalize as both teams would trade shot opportunities with Panis making another critical save in the 61st minute.
Finally, in the 71st, Arely Alaniz was able to cross one to Ellis, who struck the ball with her left foot past the keeper and into the net for the 1-0 lead. The last 19 minutes saw an inspired effort from both Panis and the Cardinals' defense as they prevented six shots before the buzzer sounded for the win.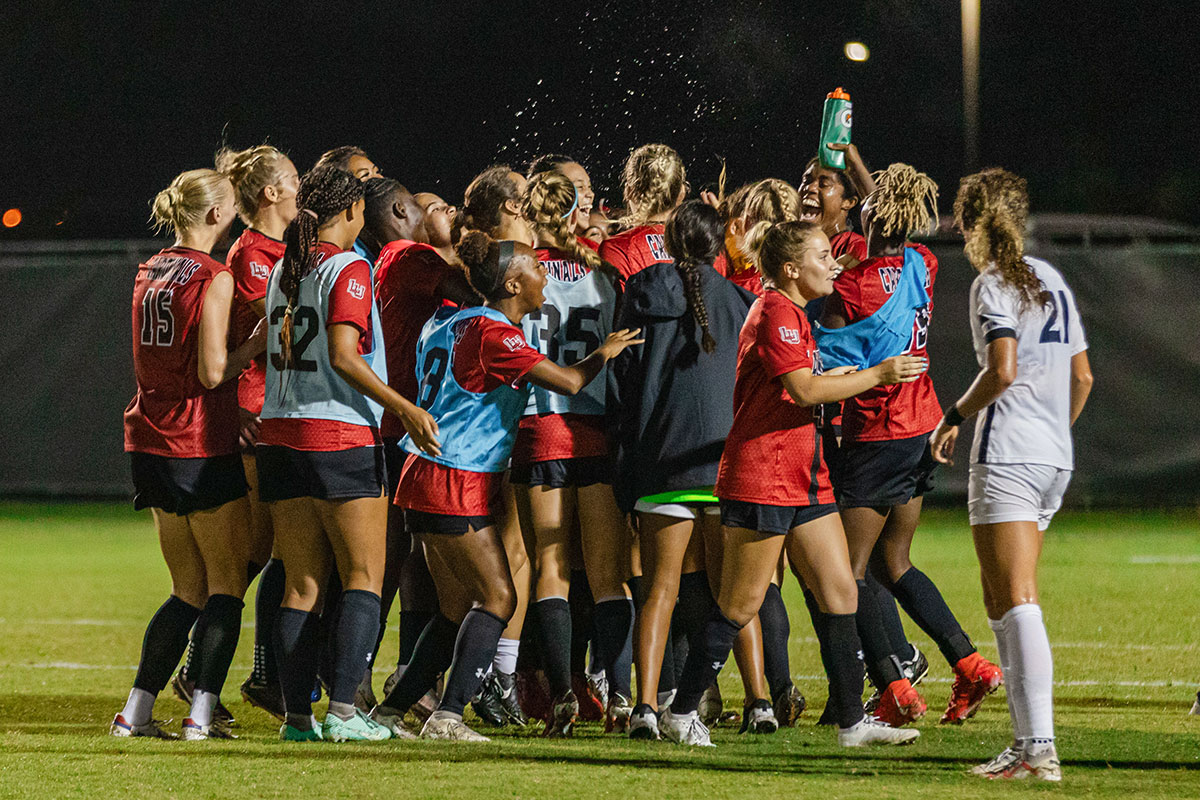 "I can't say enough about how tough and fearless this group is," said head coach Nathan Kogut. "We knew how good Xavier is and how many problems they would pose us, but we stuck to our game plan and caused them issues as well. This is a huge win for our soccer program, our school, and the Southland Conference, but we know we haven't accomplished our main goals yet. We had a tough non-conference schedule on purpose, and we have to quickly pivot to Sunday's game against a good Incarnate Word program to start Southland play off. I am thrilled for our team but excited to start our conference play this weekend."
Riding a four-match winning streak at 5-2-1, Big Red turns its attention to their first conference game of the season. On the road to San Antonio, LU will begin their quest to retain the regular season conference title against UIW this Sunday at 1:00 p.m.