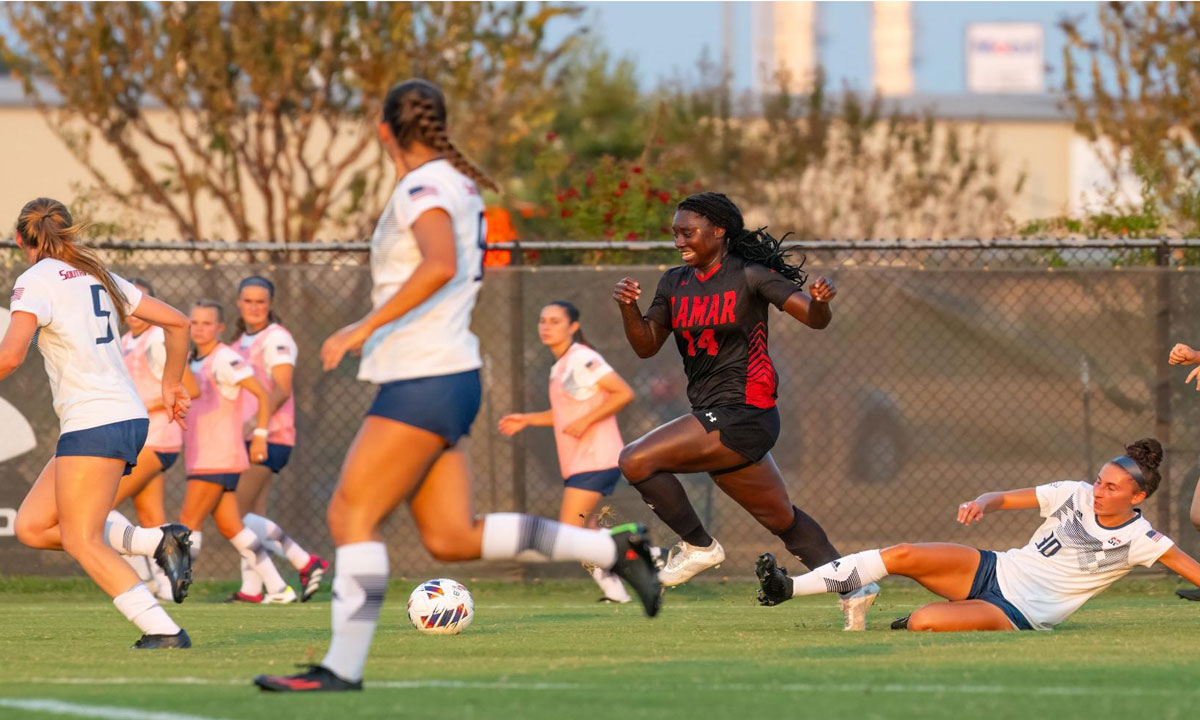 STEPHENVILLE, Texas - Needing a spark to regroup after two straight winless contests, it would take a span of 16 minutes to see the Lamar University's women's soccer team strike for three goals in the second half of their non-conference showdown with Tarleton State. Those three goals would be all Big Red needed as they would even their record at 2-2-1 with a 3-0 shutout. 
In a game that saw LU put up 13 shots while holding the Texans shotless throughout the 90 minutes, the Cardinals' goals were scored by Cariel Ellis, Laura Linares, and Hollie Massey. Isela Ramirez and Rafiatu Alhassan would each tally an assist on the first and third goals of the match. 10 of LU's shots were on goal while they managed to get four corner kick opportunities. 
The Cardinals controlled the first half in ball possession and shot attempts as they took all seven shots in the half, but were unable to breakthrough. Finally, just six minutes into the second half, Ellis received a pass from Ramirez and with her right foot, she struck one past the Texan keeper to give LU a 1-0 lead. 
Nearly 10 minutes later, a foul committed in the box by the Texans set up Linares, who converted a penalty kick for a 2-0 lead. In the 66th minute, Hollie Massey, on a pass from Alhassan, got one to hit off the goal post and into the net for the third Cardinal goal. LU's defense would finish the game out strong as they secured the shutout victory. 
"It's always nice to go on the road and get the win," said head coach Nathan Kogut. "Tarleton presents a ton of problems with their athleticism and set pieces and we kept them without a shot and zero corners conceded. We created good chances and it was nice to get some kids on the scoresheet. We will use this momentum moving forward into another challenging week of games."
LU is back home this Thursday night as they will take on Southern University at 7:00 p.m.