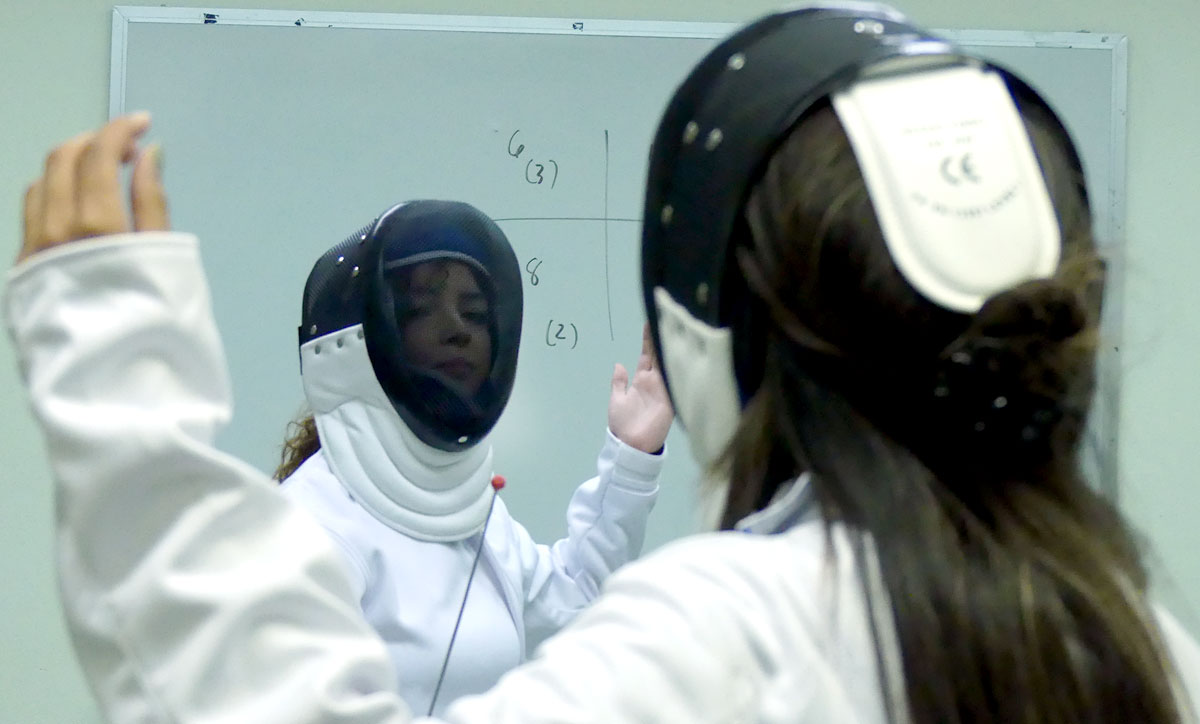 When two young women train for a national fencing competition, they form a friendship that transcends their competitive natures.
Lamar University's Department of Theatre and Dance will present "Athena," the first show of its 2023-24 season, Sept. 21-24, in the Studio Theatre.
The play is written by Gracie Gardener and directed by assistant professor Alan Brincks. The story follows two teenage girls — Athena, played by Juliana McManus, and Mary, played by Brianna Cobos — as they prepare for a junior Olympics fencing competition. They train together and compete against each other. Along the way they discover common bonds.
"Gracie Gardener does a really excellent job of combining these young women, and their fears and their expectations, and the challenges they face at a certain point in their lives," Brincks said. "This play was a good fit for our students, and it was a good learning opportunity."
Cobos said Mary Wallace is a Barbie type, a perfectionist who has to have everything in order.
"She meets this character, who is the complete opposite, and she starts to learn from her and assimilate into her," Cobos said.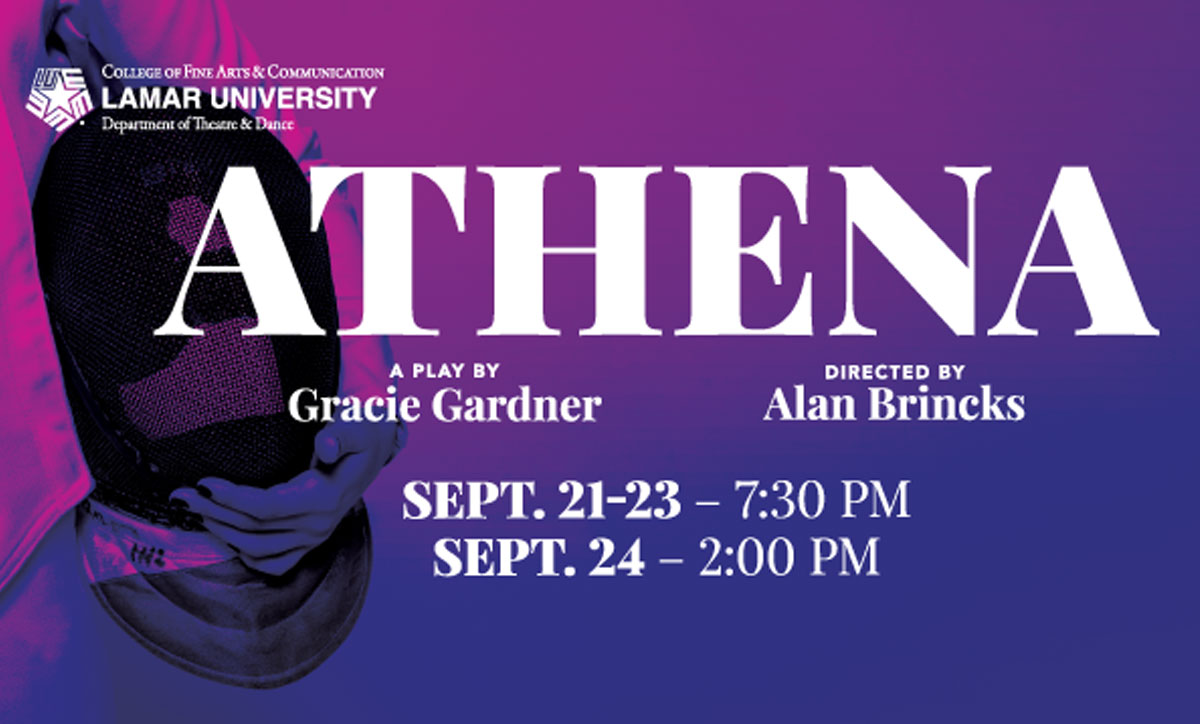 Cobos said she had a hard time figuring out Mary because she said she is nothing like her self. Cobos said Brincks gave her advice on how to find the character. 
"Alan told me to watch Anne Hathaway to see how she acts," Cobos said. "I watched her interviews and red carpet walks, and tried my best to combine her and me to make this character." 
McManus said Athena has a badass, punk rock vibe.
"She doesn't care what anyone says or thinks about her," McManus said. "She makes it very apparent, not only in her attitude, but also in the way she dresses and talks to people."
Stage combat involves representing violence on stage and the actors had to learn to fence. Brincks said the cast had to be carefully trained to be able to fence safely.
"The challenge is trying to stay true to fencing as a sport, but also being able to teach these techniques in an exciting manner to beginners," Brincks said. 
McManus said a challenging aspect of the production is building up stamina in order to deliver a seamless performance after enacting rigorous fight scenes.
"We still have to be able to deliver our lines without sounding out of breath," she said.
Show times for "Athena" are 7:30 p.m., Sept. 21, 22, 23, and 2 p.m., Sept. 24. Tickets are $7 for students, $10 for staff and $15 for the general public, and are available at lamar.edu/lutdtix.