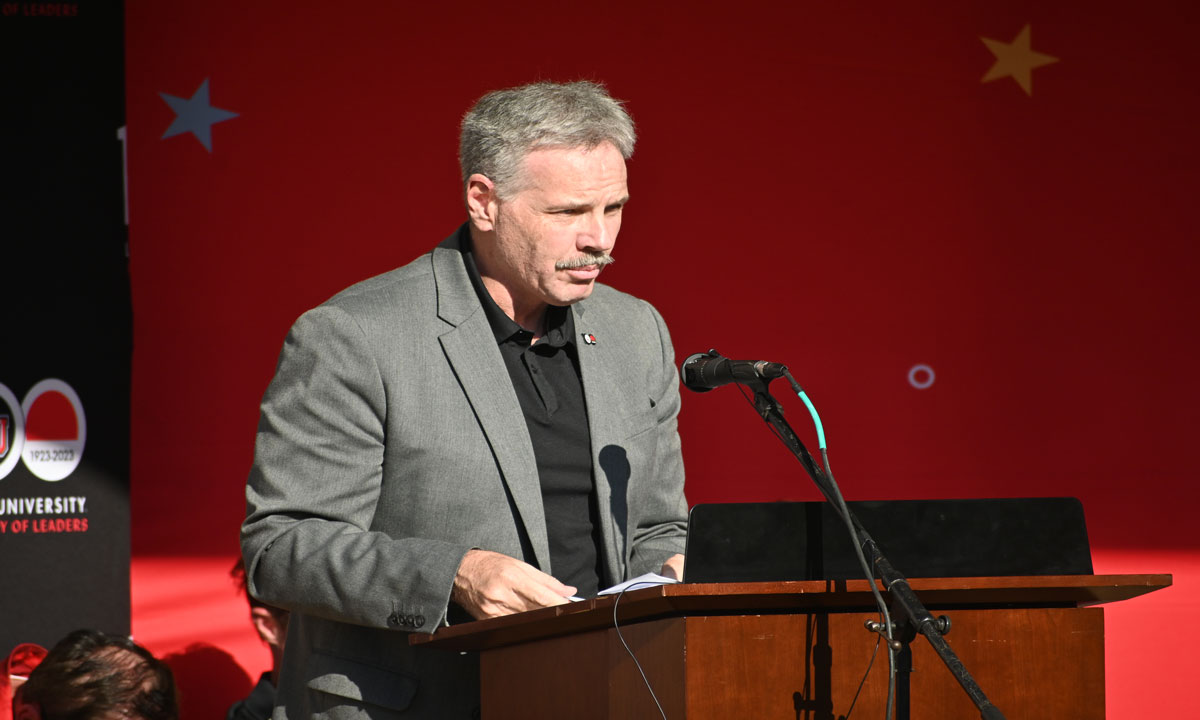 Lamar University President Jaime Taylor commemorated the school's 100th anniversary with a speech at the Centennial Fest celebration, Sept. 17, in the Quad.
"Our founders understood the significance of higher education and envisioned an educational institution where innovation could thrive, paving the way for generations of leaders to find their footing in Texas," Taylor said. "Today, as we celebrate 100 years, I think we can declare with confidence that we've not only fulfilled, but surpassed the dreams of our founders."
Lamar has become a center of excellence which has transformed Southeast Texas and beyond, Taylor said, adding that the university has grown with the community throughout the years and adapted to meet its changing needs — all while graduating leaders in a diverse array of fields from law, business, engineering and more.
"We instill in our graduates essential skills and critical thinking, transforming them into agile professionals who are ready for an ever-evolving world," Taylor said. "Adaptability is absolutely key. Yet, even as we prepare our graduates for long term success, we also equip them with the skills that make them immediate assets to their first employers. This is our legacy, and it continues to drive us forward.
"As we move forward, let's remember that our history is intertwined with the larger community. We are part of a community and a state that values higher education and invests in its future."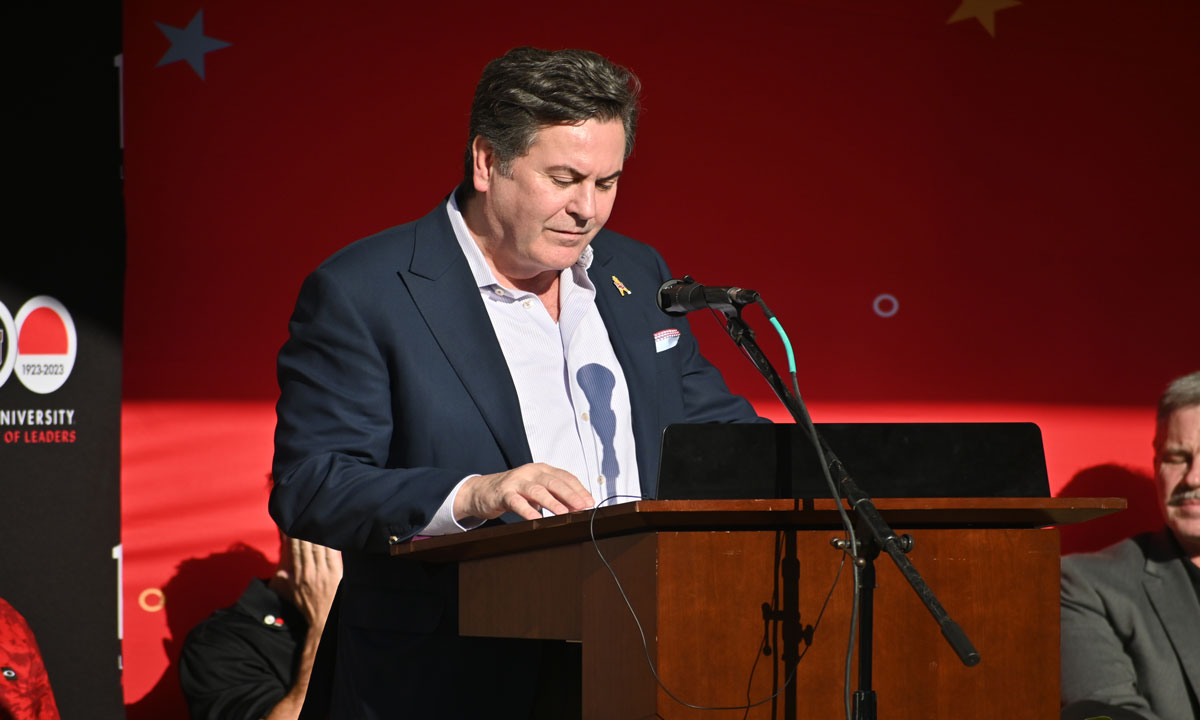 Texas State University System Chancellor Brian McCall took the podium after Taylor. He congratulated the Lamar community on becoming one of just 14 Texas universities to celebrate its centennial anniversary.
"You can't go anywhere in Texas without seeing the impact of Lamar University," McCall said. "In school districts across Texas, thousands of teachers, counselors and principals call Lamar their alma mater. Many of the state's and the nation's best engineers, who literally built Texas, honed their skills on this campus."
McCall also said Lamar's enrollment is up 14% over the past five years. In the last year alone, that figure is up 5%, bucking national trends.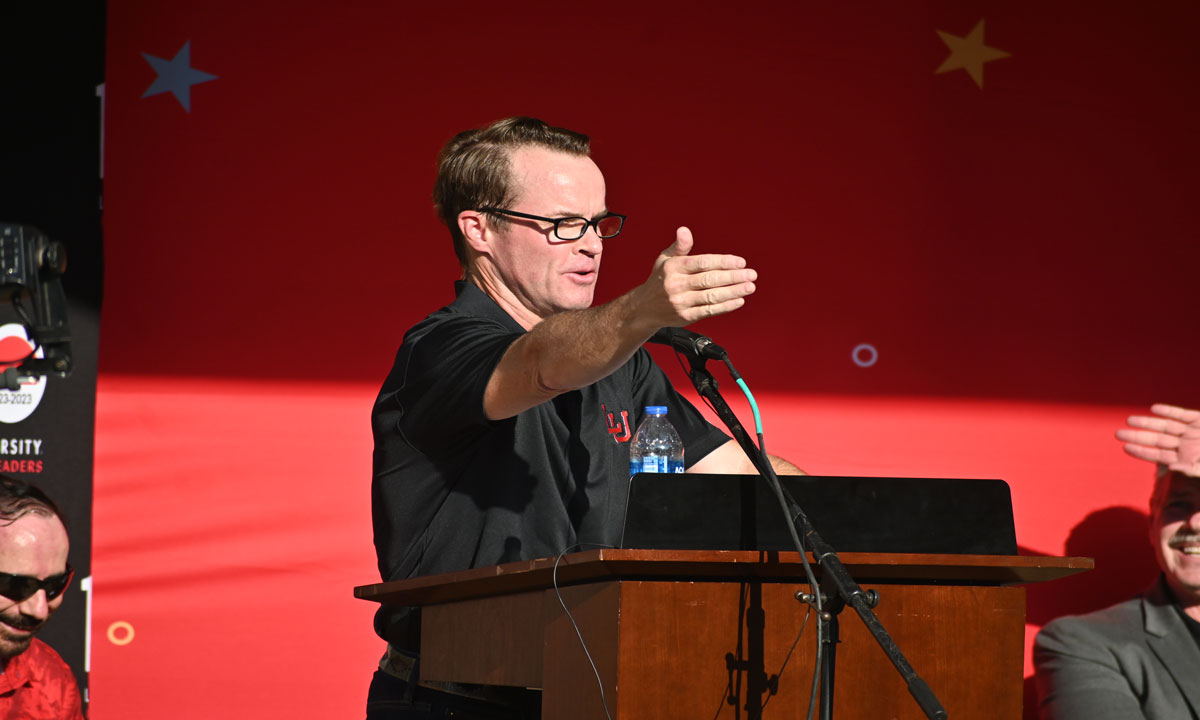 Texas Speaker of the House and District 21 Representative Dade Phelan concluded the program. He said Lamar recently became the state leader in higher-education formula funding, which will allow the university to continue growing throughout the coming years.
"Lamar University, in our backyard, is creating the workforce of tomorrow, not just in the state of Texas, not just in this country, but around the world," Phelan said "I could not be more proud to be a part of it."