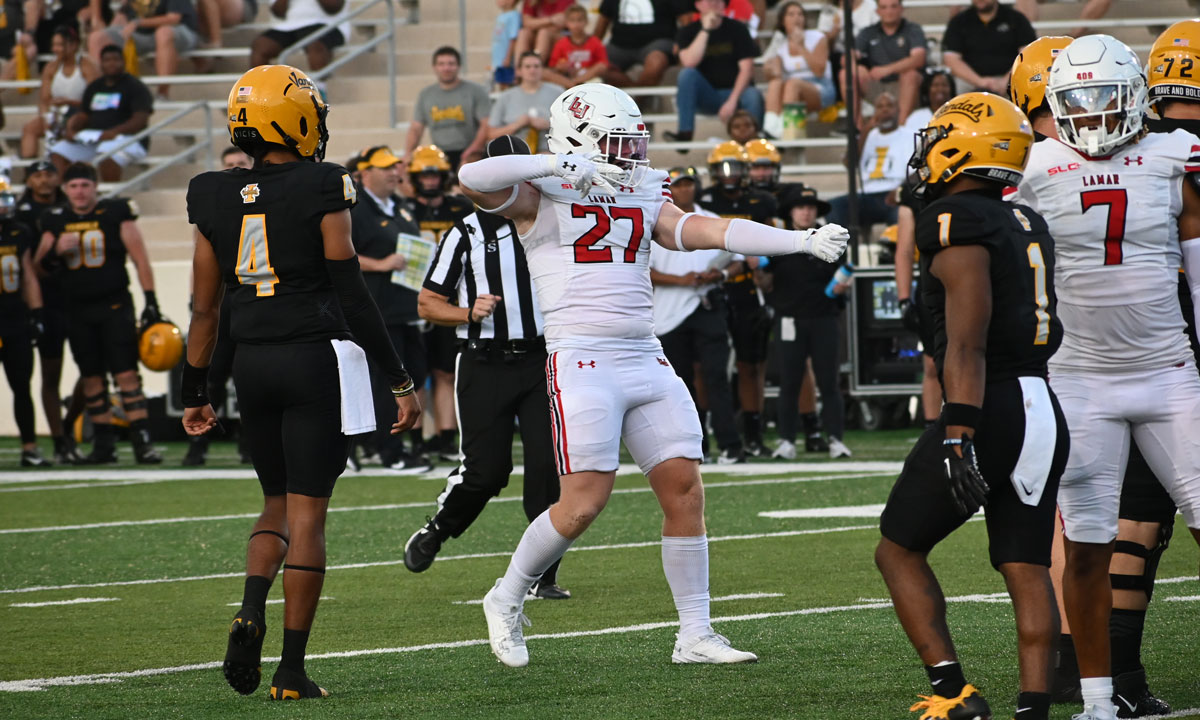 Lamar University football has another tough opponent lined up for week two — the Cardinals travel four hours eastward to face the University of Louisiana-Monroe Warhawks.
Louisiana-Monroe is fresh off a 17-13 win against Army, albeit an ugly one. While the Warhawks scored twice in the fourth quarter to complete the comeback, their offense didn't exactly have a stellar performance. 
Lamar's number-one priority will be stopping the run. The task is easier said than done, but the Warhawks don't spread the ball around like LU saw in week one against Idaho. Thus, the LU defense will hopefully be able to focus more on limiting their opponent's ground game.
Lamar will also want to keep an eye on the ULM quarterback situation as the week goes on. 
Louisiana-Monroe's starter was pulled after throwing two interceptions and replaced by second-string Hunter Herring. He threw the game-winning touchdown but completed just four of nine passes for 22 yards. If the sophomore starts, the Cardinals will look to capitalize on his inexperience.
Speaking of experience, LU quarterback Robert Coleman seemed to shake off the first-game nerves during the second half of last week's contest. With his Division I debut out of the way; the junior will hopefully get the Cardinal offense moving early in the game and avoid another sluggish start.
The battle in the offensive trenches will be crucial. While ULM probably has an edge when it comes to size, Lamar's offensive line should only improve as the season progresses.
Ideally, they'll still open some running lanes for halfback Khalan Griffin, the star of the LU backfield. The junior, who rushed for 42 yards and a touchdown last week, will be looking to build on that performance and live up to his preseason All-Southland selection. 
The Warhawks, hailing from the Sun Belt Conference, are the lone Football Bowl Subdivision opponent on Lamar's schedule. Notably, ULM is undefeated versus non-FBS competition during head coach Terry Bowden's tenure.  
As is typically the case against an FBS opponent, the Cardinals likely face an uphill battle this weekend. However, there's still value in playing against higher-level competition. As the cliche goes, iron sharpens iron — and Lamar's schedule gets easier by the week.
The Sep. 9 matchup with the Warhawks kicks off at 7 p.m. in Monroe, Louisiana. It will air on ESPN+ and 560 KLVI.