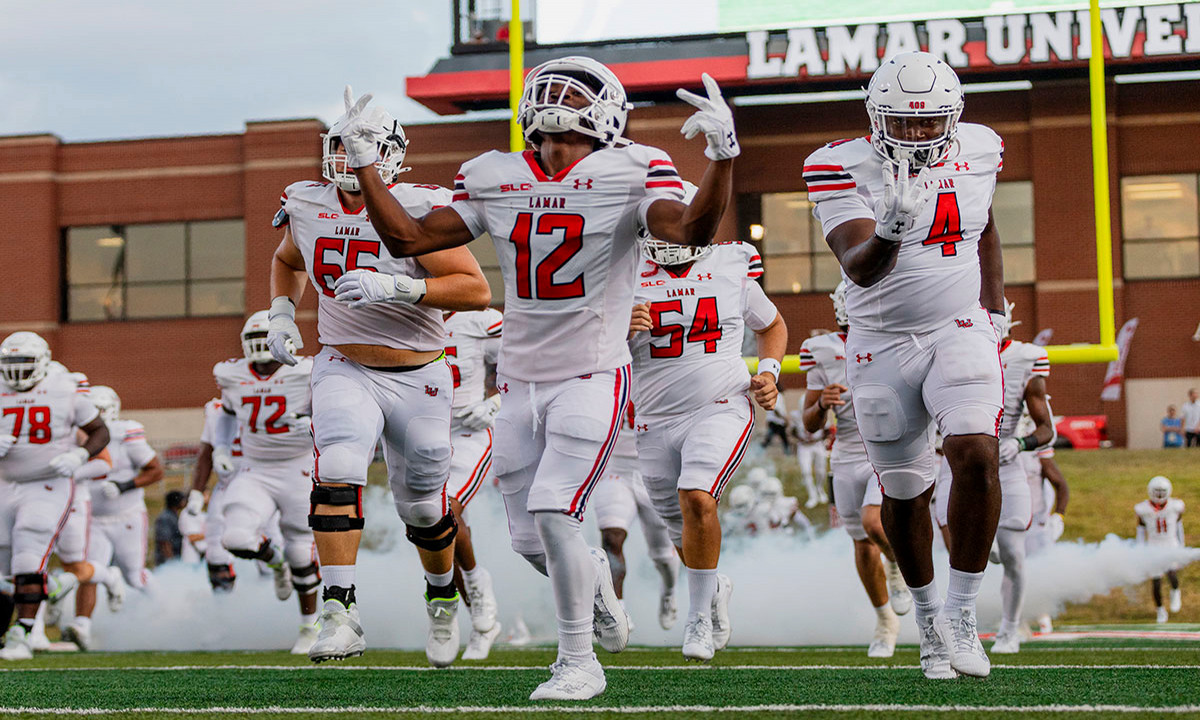 The Lamar University Cardinals opened the 2023 football season with a 42-17 loss to the No. 8 Idaho Vandals, Aug. 31, at Provost Umphrey Stadium.
While the odds of upsetting a nationally-ranked opponent were slim heading into Thursday night's action, the game's result remains a disappointing start to head coach Pete Rossomando's time at Lamar.
"The kids battled," Rossomando said at his postgame press conference. "They got to the end and kept trying to score, kept trying to play. So, I'm proud of those guys for that and we've got some work to do."
LU struggled on both sides of the ball throughout the first half. While first-game nerves may have played a role, the Cardinal offense clearly had some kinks to iron out and gained just 39 yards in the first half. 
Lamar entered halftime facing a 28-0 deficit. 
"We have to get the, 'Oh, woe is me,' mentality out of our bodies," Rossomando said. "That's really what happens when the guys that have been here face disappointment. They just feel like, 'Oh, here we go again….' We have to get that out."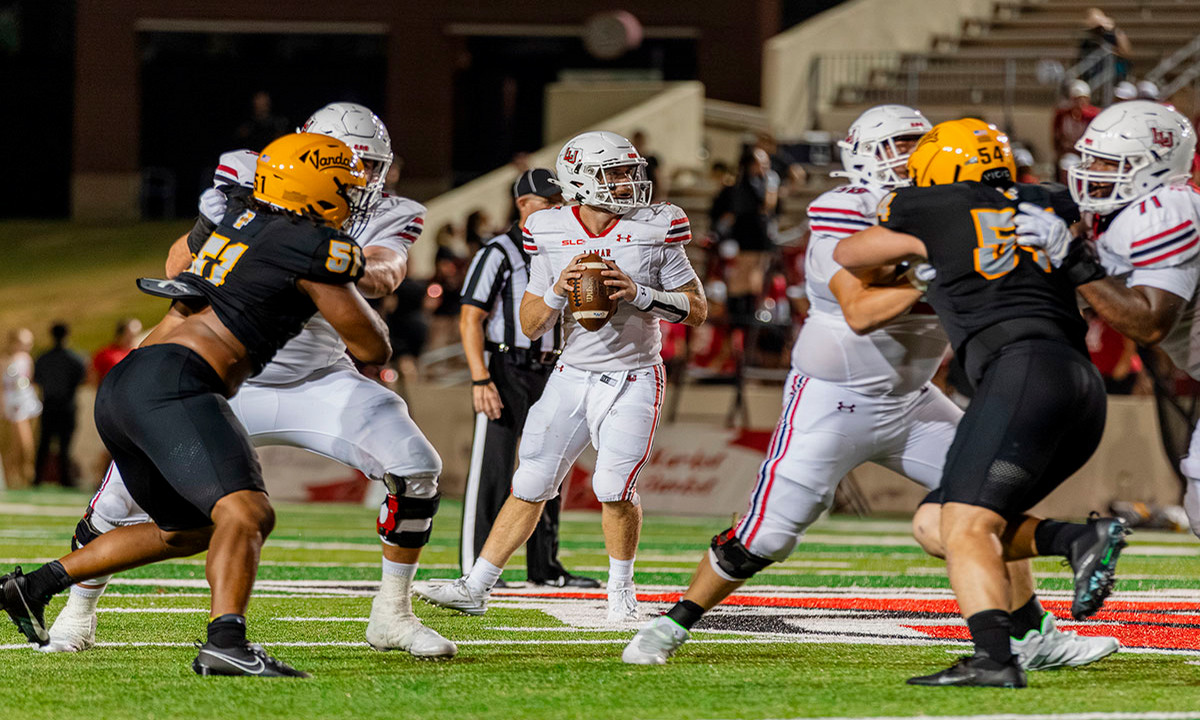 The Cardinals showed signs of life in the second half. Senior defensive back Kevin Anderson forced the first turnover of the new season with a third-quarter interception.
Lamar finally put points on the scoreboard midway through the third period as kicker Chris Esqueda booted a field goal through the uprights.
In the fourth quarter, a previously-dormant Cardinal offense began to wake up. QB Robert Coleman orchestrated an 11-play drive downfield, capped off by RJ Carver with a two-yard touchdown rush.
LU defensive back Samuel Scaife IV recovered a fumble shortly thereafter, setting his team up at Idaho's 39-yard line. The Cardinals struck again as Coleman completed a 12-yard touchdown pass to receiver Trae Hall.
While a 42-17 loss isn't pretty on paper, Lamar's second-half efforts were fairly encouraging — and were enough to cover the 25-point spread.
Still, it was a stark contrast to the Vandals, who totaled 497 yards of offense and certainly looked the part of a nationally-ranked team.
The Cardinals' starting quarterback competition, which remained open entering game week, was won by junior transfer Coleman. He completed 15 of 24 passes for 119 yards, one touchdown and one interception.
"Rob just got the edge and got the start," Rossomando said. "I wasn't going to pull him, I was going to play him. He knew that, and he just battled to the end and got us on board."
Coleman, who transferred to Lamar from Mt. San Jacinto Junior College, said making his Division I debut meant a lot.
"I've worked my whole life and throughout junior college to get this opportunity to come and play Division I football," he said. "But, I feel like I need to step up more as a leader and be better in that aspect. Going forward, we're gonna come together and work continuously to play better."