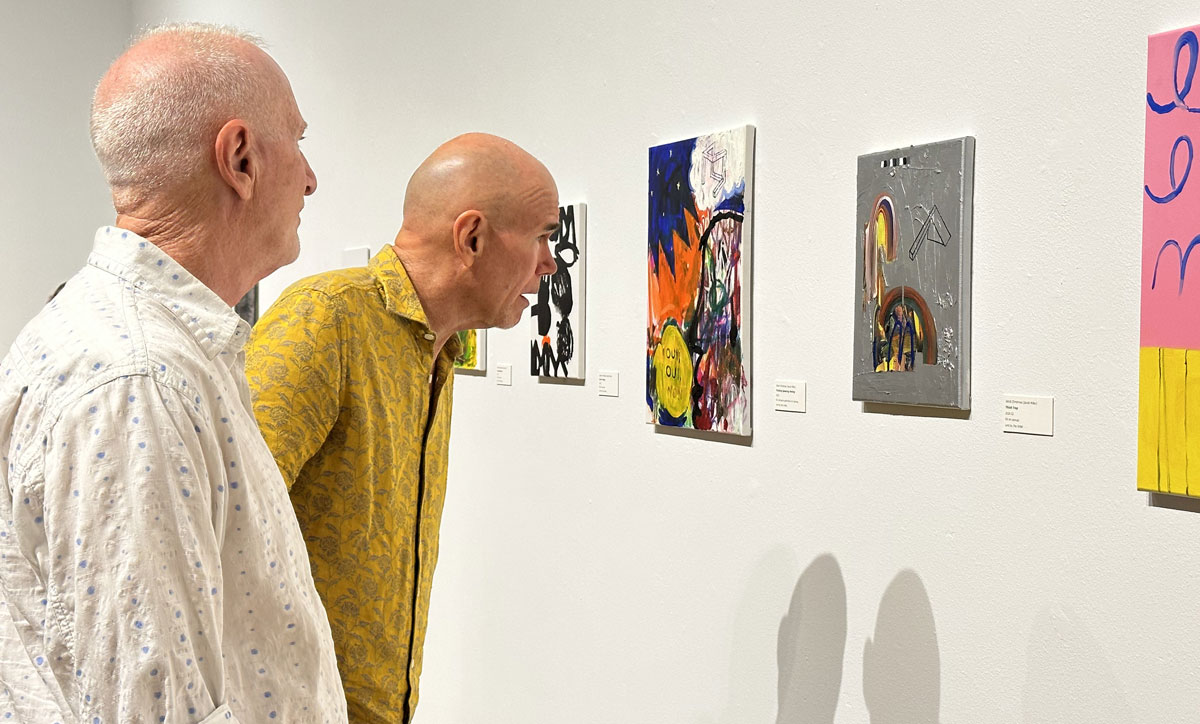 The Dishman Art Museum is hosting the annual Lamar University Faculty Exhibition through Sept. 9. The show features work by the Department of Art and Design faculty.
Associate professor of art Xenia Fedorchenko said she works daily and finds the process therapeutic.
"I do a lot of it because it helps me focus," she said. "It helps me, on the one hand, escape my daily problems and not think about them. On the other hand, it helps me solve other problems so they become visual problems. And then it's very calming and it's just a wonderful thing to do. I recommend that for everyone.
"It's not therapy, I'm not working out personal problems or anything like that. It's a meditative practice. It's about discipline."
Fedorchenko said her motivation is to look at things in a new way because her work is based on observation. She points at a still life, titled "Flowers on Junk Mail."
"If I'm outside, I go and sit in a place and I paint what I see," she said. "This still life, I sat for two days and I painted and looked at these flowers — and every time, you look differently at something. So, you've got to edit some of what you see out and you've got to accept other things."
Professor of painting and drawing Donna Meeks is showing "American Dream #11," a painting of her grandmother on the beach inspired by a photo from an old family album.
"I have always made art in my life," she said. "I was always drawing when I was a child. It was something I always did and, of course, I studied it because I'm a painter. At this point in my life, I'm playing around with family photographs."
Kurt Dyrhaug, professor of studio art and sculpture, displays both sculpture and drawings. His work is inspired by agricultural and audible imagery, he said.
"Last January, I was in Peru and it was a huge inspiration for the whole series of these new drawings that I'm working on, and castings as well," he said. "I was in Lima for about 10 days. You never know what inspiration gets you."
Other faculty included in the show are Audra LaCour, Julia Fischer, Keith Carter, Stephanie Varughese Thomas, Emily Lewis, Kurt Dyrhaug, Sunni Forcier, Christopher Troutman, Eric Johnston, Jennifer Thompson, Joana Hyatt, and Jacob Miller.
Curator Dennis Keil said his job is to create an environment that best shows the faculty's work.
"I only hope that it all comes together, so it all balances," he said. "A lot of the times (the) work comes in and I can spread it out, play with it."
The Dishman Art Museum is located at 1030 E. Lavaca on the Lamar University campus. Hours are Monday-Friday, 9 a.m.-4 p.m., and Saturday, noon-4 p.m. For more, visit lamar.edu/dishman.