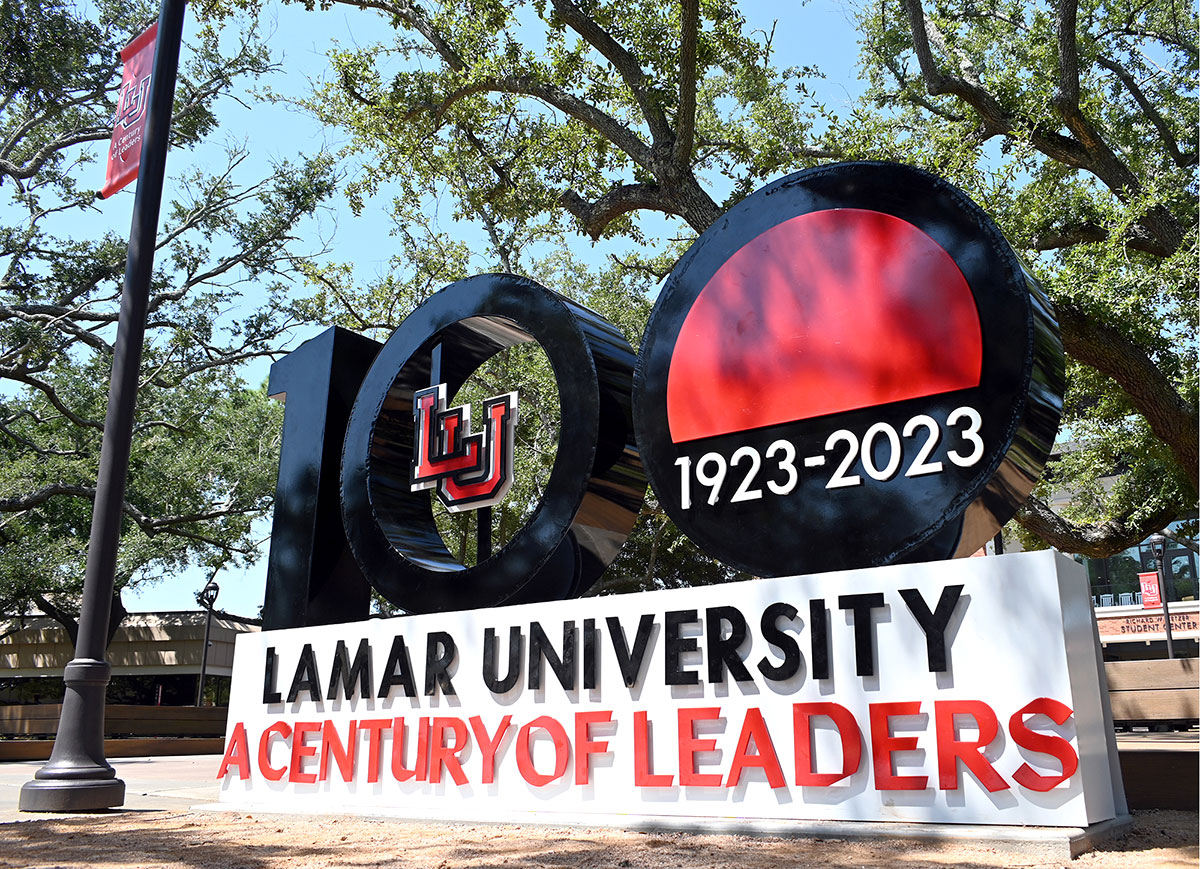 Are you ready for a party, Beaumont?
Lamar University will celebrate its 100th anniversary with Centennial Fest, a community-wide event taking place from 4-8 p.m. in the Quad on Lamar's campus, Sept. 17.
"We have a ton of success with the things that we do, but we don't often have an opportunity to celebrate the successes," Golden Wright, Dean of the College of Fine Arts and Communication, who was on. the festival planning committee, said. "This is an opportunity for faculty, staff, students, and the community to come together and celebrate this great university."
There's a little bit of something for everybody at Centennial Fest — and admission is free.
Live music will be provided by Still Cruisin', who play throwback jams. Adults can relax and enjoy a drink at the beer garden. There will be yard party games, such as giant Jenga and Connect Four. There will also be a variety of activities for families, and children in particular. The family area will include a bounce house, face painting, and a dunking booth, as well as sno-cones and cotton candy.
Free hamburgers, hot dogs, soft drinks and water will be provided while supplies last.Two food trucks will also provide more options.
At 5 p.m., Lamar University President Jaime Taylor will deliver a birthday proclamation to officially ring in the institution's 100th year. Additionally, Lamar student- athletes will make an appearance and interact with fans at the Sheila Umphrey Recreational Sports Center.
"I think it's hard to determine where the lines of Lamar end and where Southeast Texas began, or vice versa," Wright said. "I think both of them are involved and rely on each other for success, and they have for the last 100 years.
"Making sure that Beaumont and the Southeast Texas area are part of this celebration is really important. That's the reason why Lamar is successful. And I think one of the reasons why Southeast Texas has become so successful is because of Lamar's presence."
Those interested in volunteering may show up at 8 a.m. to help set up. For more information, visit www.lamar.edu/events.