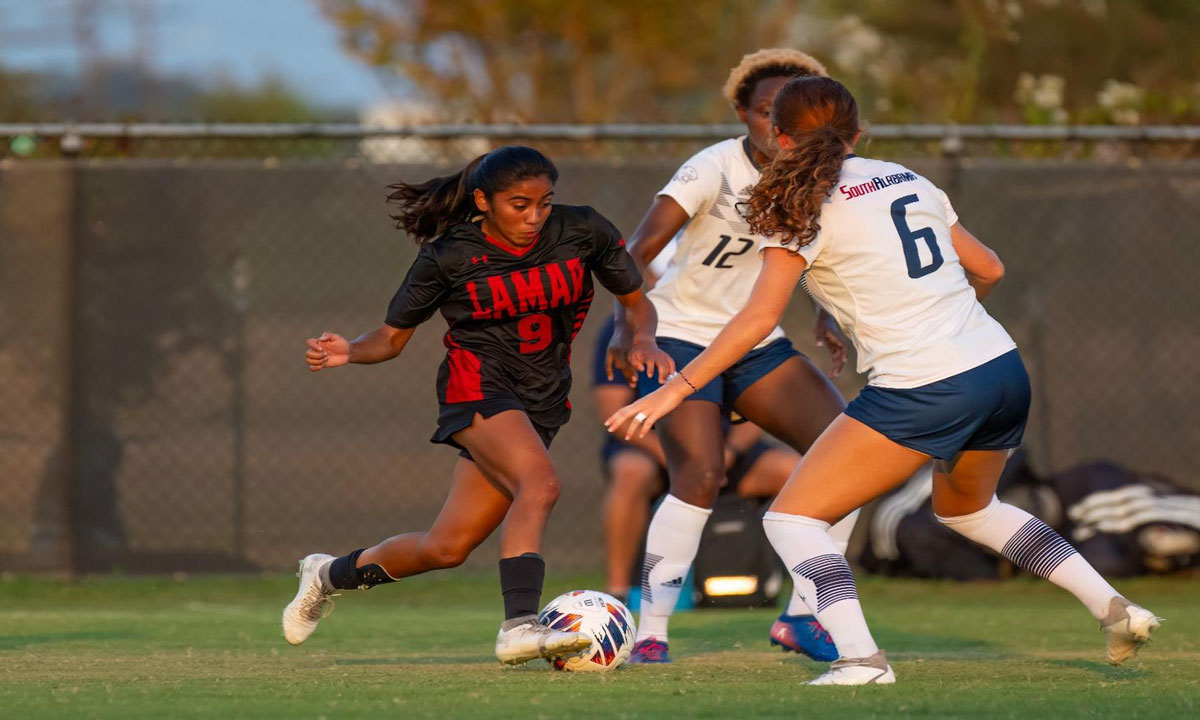 LAFAYETTE, La. - Red hot and continuing their offensive fire power from the last game, Lamar University's soccer team needed two second half goals to record their third straight shutout win over the Louisiana Ragin Cajun's. Once starting the season 1-2-1, LU has managed to get their overall record up to 4-2-1. 
Once again, it was Hollie Massey and Isela Ramirez who would step up for LU as they each scored a goal in the second half. Of the 16 shots fired, Massey (five) and Ramirez (three) combined for half of them while Arely Alaniz,  Cariel Ellis, and Kuanay Sousa each had two. The Cardinals would concede seven shots while Nicole Panis would pick up one save in the match. 
One minute into the first half, the Ragin Cajuns fired the first shot, which Panis would make the save on. From that point forward, LU's defense would take over defensively. The first half would be a battle of ball possession as both teams combined for seven shots with Louisiana leading 4-3 in that category. 
But when halftime ended, the momentum switched. Two minutes into the second half, Massey found an opening and struck the ball with her right foot from long range to the top of the net, which propelled LU to a 1-0 lead. This marked Massey's third goal of the season and also in her third consecutive game. 
Massey's goal would be the first of a 16-shot output by LU in the second half. The Cardinals defense would make some key stops including one by Arely Alaniz, who would head a potential tying goal away from Louisiana. Then, in the 87th minute, Ramirez made a key tackle to take the ball, created a breakaway and flicked one past the keeper to ice the 2-0 win.
"I am really excited about our performance and execution tonight against a good opponent on the road," said head coach Nathan Kogut. "The first half was a great battle and I loved our response in the second half. We know that every game moving forward will be a battle and will test our resolve. Lafayette will cause problems in the Sun Belt and this test will help us as we get into conference."
LU returns home for their final non-conference matchup against Xavier University. The kick-off will be at 7:00 p.m.