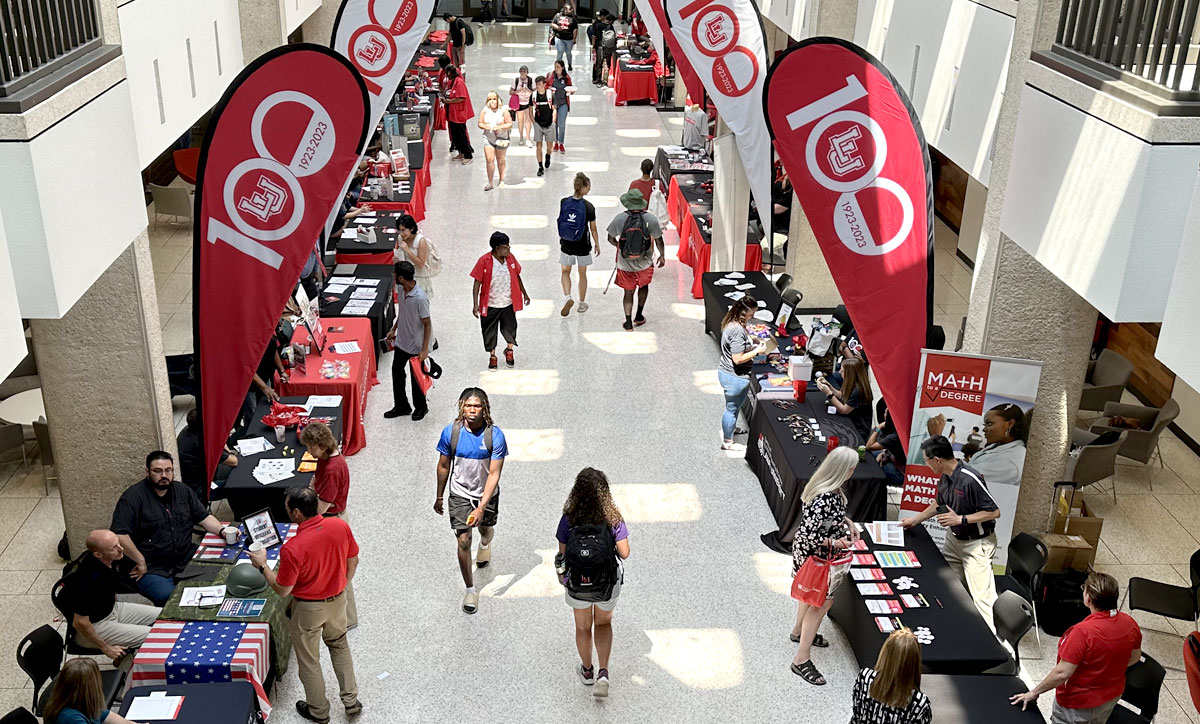 Lamar University's Center for Teaching and Learning Enhancement held a resource fair, Aug. 25, in the Setzer Student Center. Students, faculty and staff were able to visit booths and interact with campus organizations.
"I really hope that people on campus can come and learn what kind of services we have to offer," Ashley Dockens, CTLE director, said. "I think we have a lot of support on campus that students, faculty and staff don't always realize is available."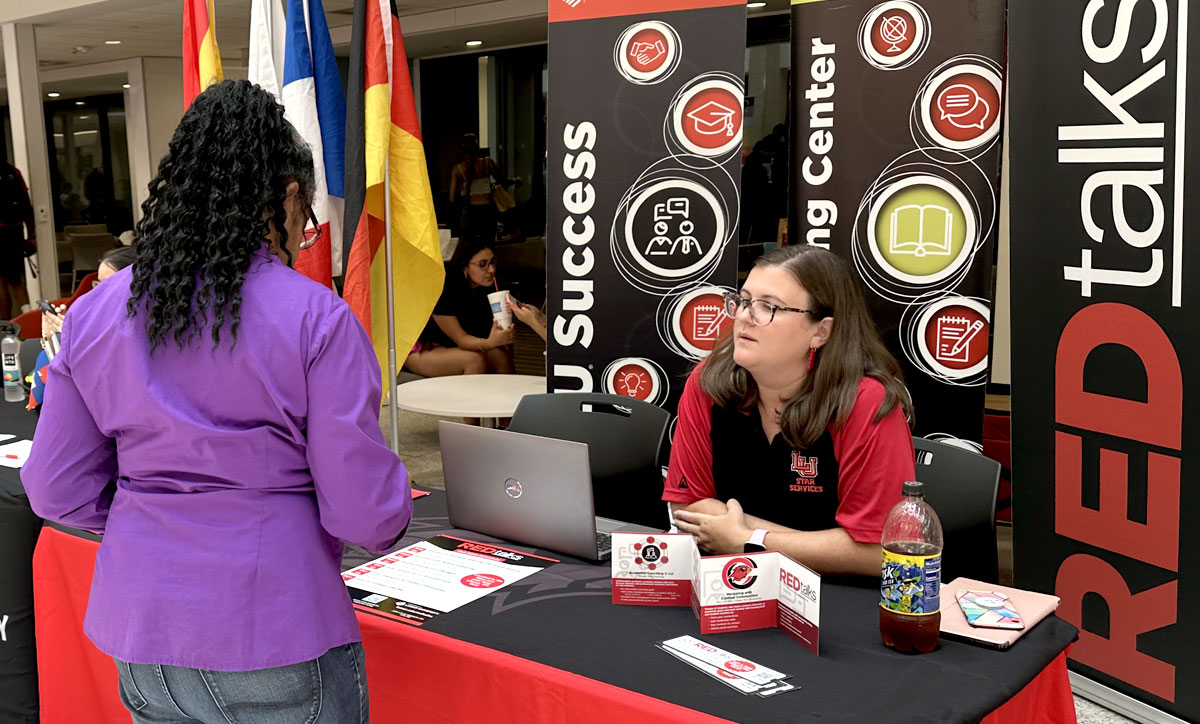 Departments and organizations lined the SSC atrium. Writing Center director Casey Ford said anyone walking by was able to find information about campus services.
"At the Writing Center, we try to offer academic support services for college writers across the disciplines," she said.   
Research and Sponsored Programs Administration staff member Ryan Lee said his department is graduate student and faculty oriented.
"We can help graduate students secure funding for research to advance their postgraduate careers," he said.
Nicole Burton of the Division of Student Engagement said her office aims to prepare students for post-campus life.
"We offer career fairs, help students with their réesumés, set them up with mock interviews and put on career workshops throughout the year," she said.
For Freshmen, the switch between high school and college can be stressful, but Dockens said there are resources to make the transition easier.
"Get connected," she said. "Come to events like this resource fair and learn about what is available."