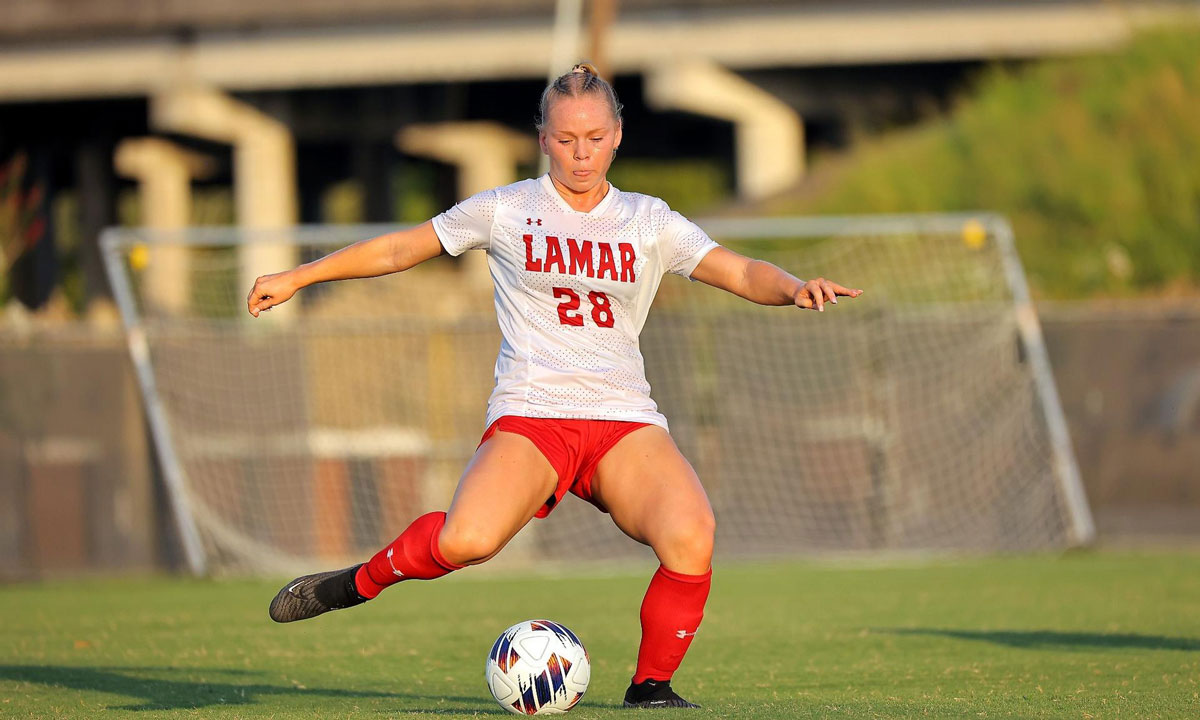 GRAMBLING, La. - Lamar University's soccer team would trade scoring chances with Grambling throughout the 90-minute contest. But outstanding goalkeeping and great defenses from both sides meant that this non-conference contest ended in a scoreless draw.
The Cardinals would finish with an 8-5 advantage in shots while four of theirs would be on goal. Cariel Ellis had three shots to lead LU while Arely Alaniz and Alana Clark each had two. Isela Ramirez would also get a shot off. 
The first half would only have three shots combined between the two teams. But LU's defense would prevent two shots from going into the net. LU's lone shot attempt in the half occurred in the 30th minute. 
Early in the second half, the Cardinals drew a penalty kick in the 54th minute, but were unable to convert. Throughout the rest of the half, the Cardinals put together six scoring chances only to be met by GSU's keeper. By the end of the match, the Cardinals and Tigers each had to settle for a 0-0 score. 
Big Red returns home this Friday night as they open the month of September to face-off with the Jaguars of South Alabama. The kick-off starts at 7 p.m.