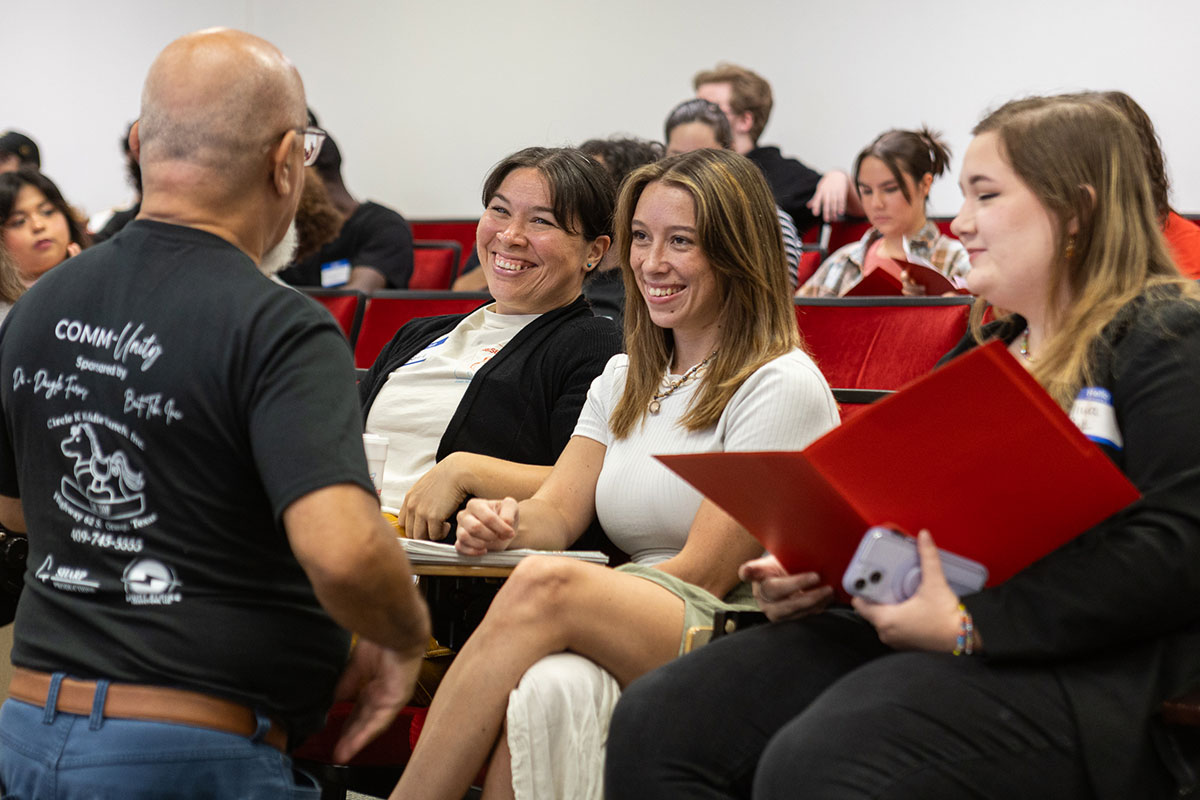 Lamar University's department of communication and media hosted a COMM-Unity event, Aug. 22, in the Communications Building. The orientation event was an opportunity for Comm students to socialize with faculty and each other to kick off the fall semester.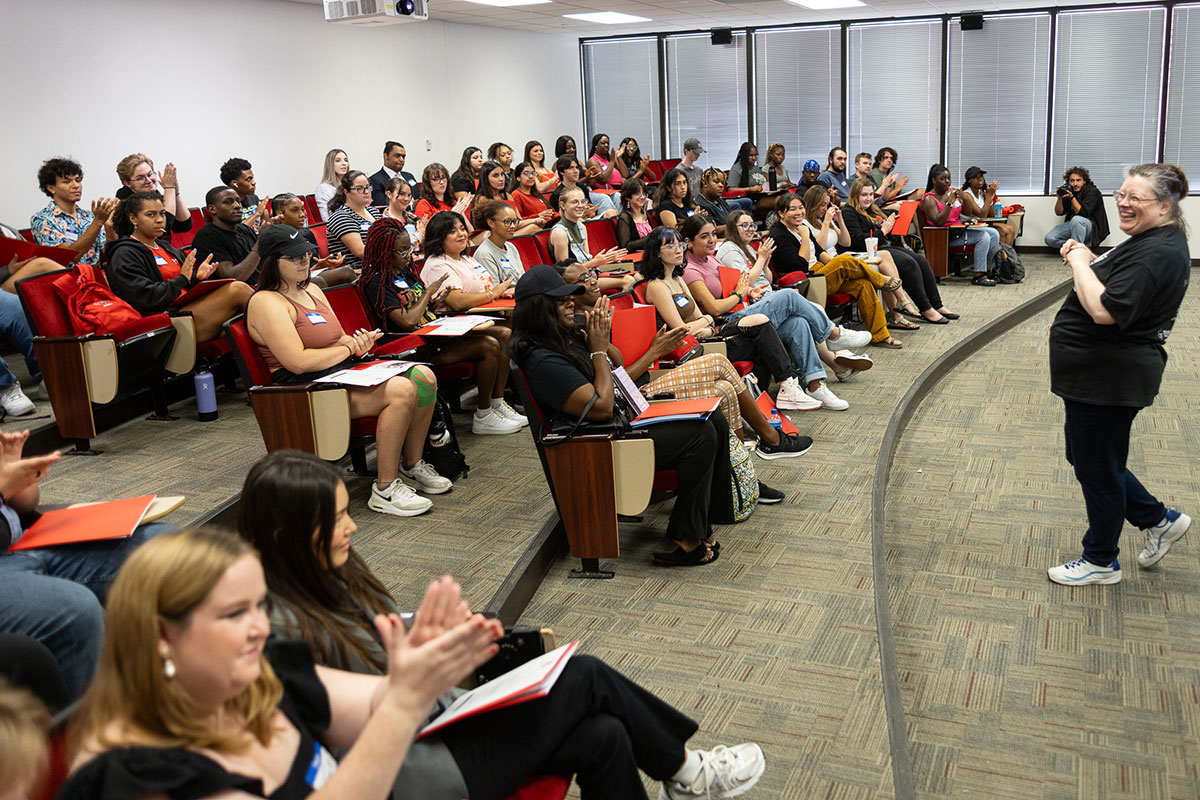 The event kicked off with Nicki Michalski, interim chair, introducing the communications faculty and staff. Michalski recognized them for their hard work and years of commitment.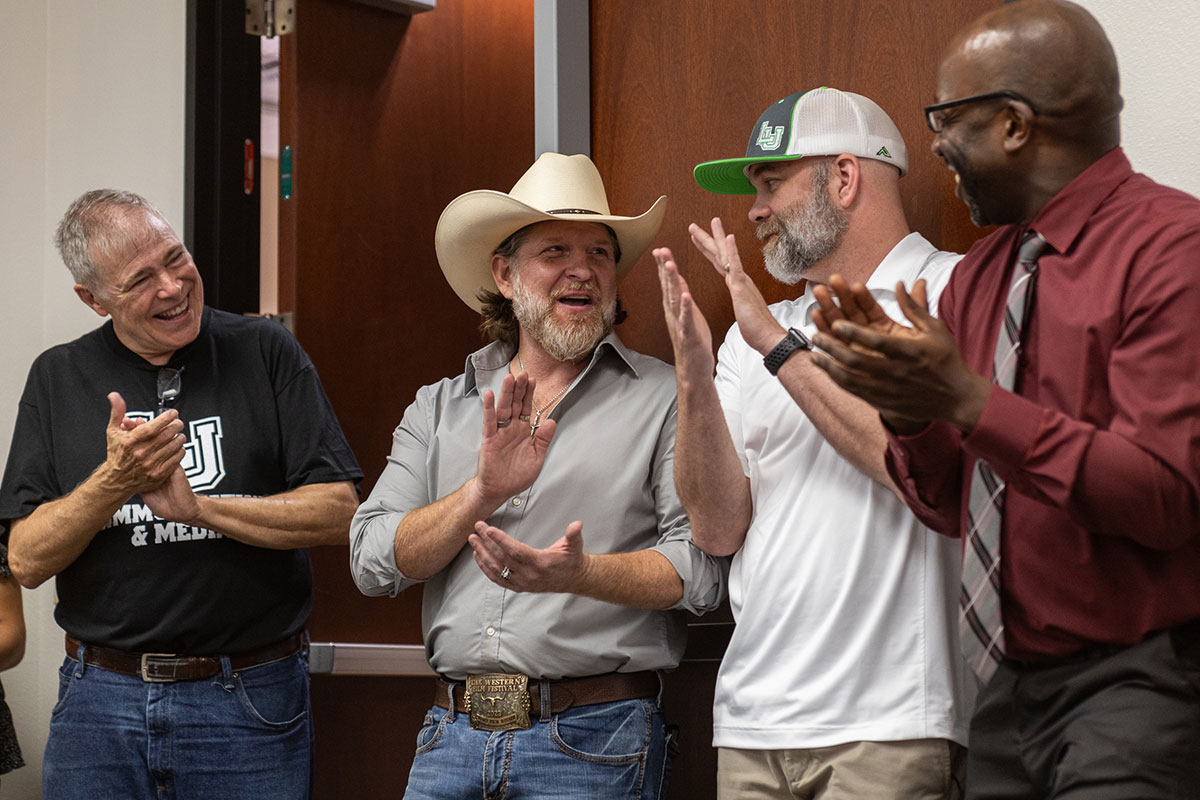 Michalski also introduced Golden Wright, Dean of the College of Fine Arts & Communication, who said the department is in a position to serve students even better than before.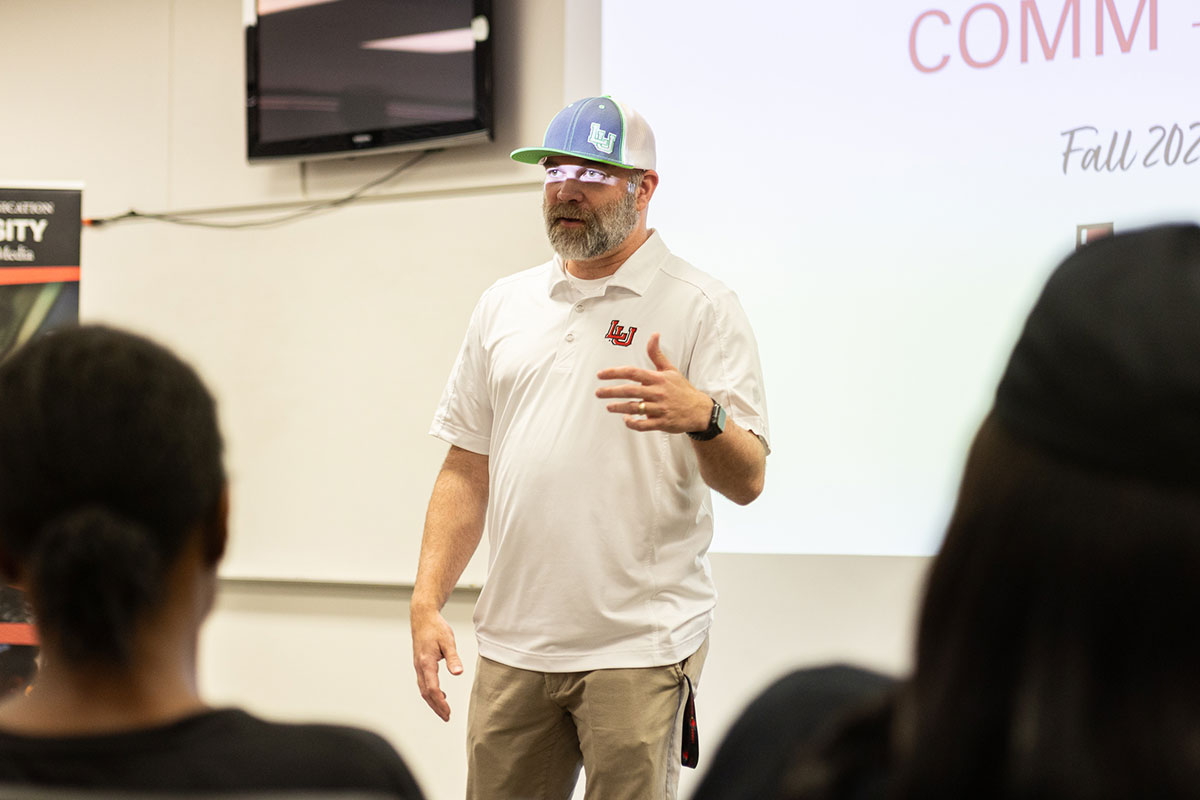 Students were recognized for their accomplishments during the 2022-2023 school year, including scholarships and other academic achievements.
Broadcast major Stephanie Adeniji, Nigeria senior, said it felt amazing being recognized.
"Honestly, I didn't think I was going to get the awards that I did but it just shows that you get recognized for your hard work, which I'm grateful for," she said.
Mitchell Caldwell, Nederland junior, was also recognized for his work as the communications equipment manager.
"I feel pretty good about it," he said. "It's always weird because I do stuff — whether it's around the department, whether it's in the equipment office — I don't really go out seeking recognition or anything, it's just kind of what I do."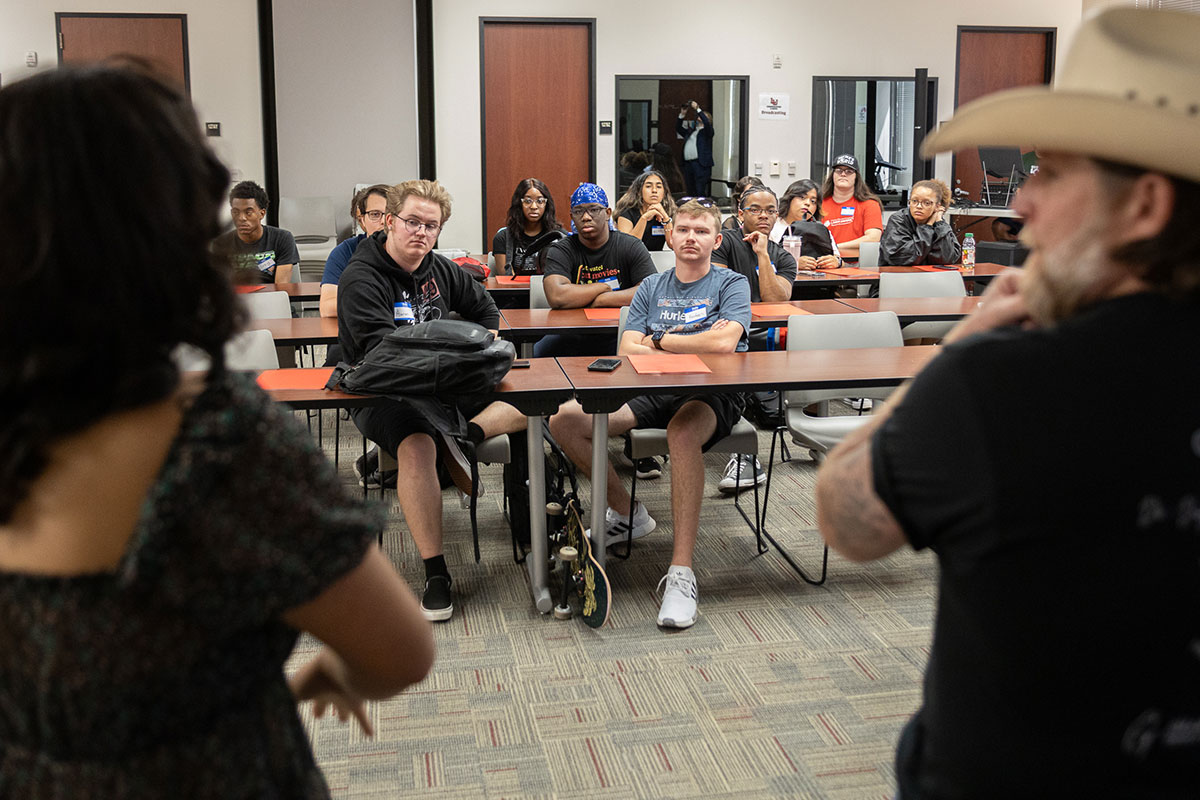 Following the awards, students dispersed to meet with faculty from different communications emphases, such as journalism, broadcast, advertising and others.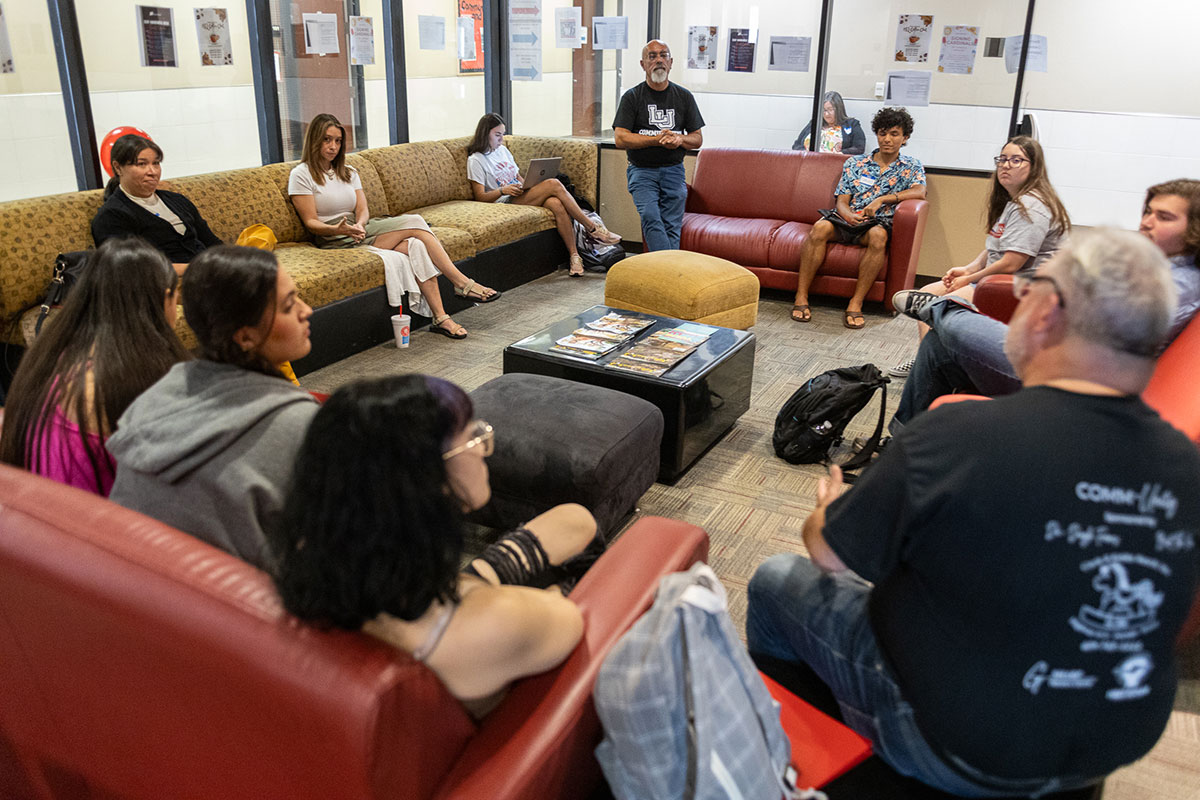 Students also had the opportunity to meet alumni from the department who shared their professional stories and gave advice about entering the professional media field.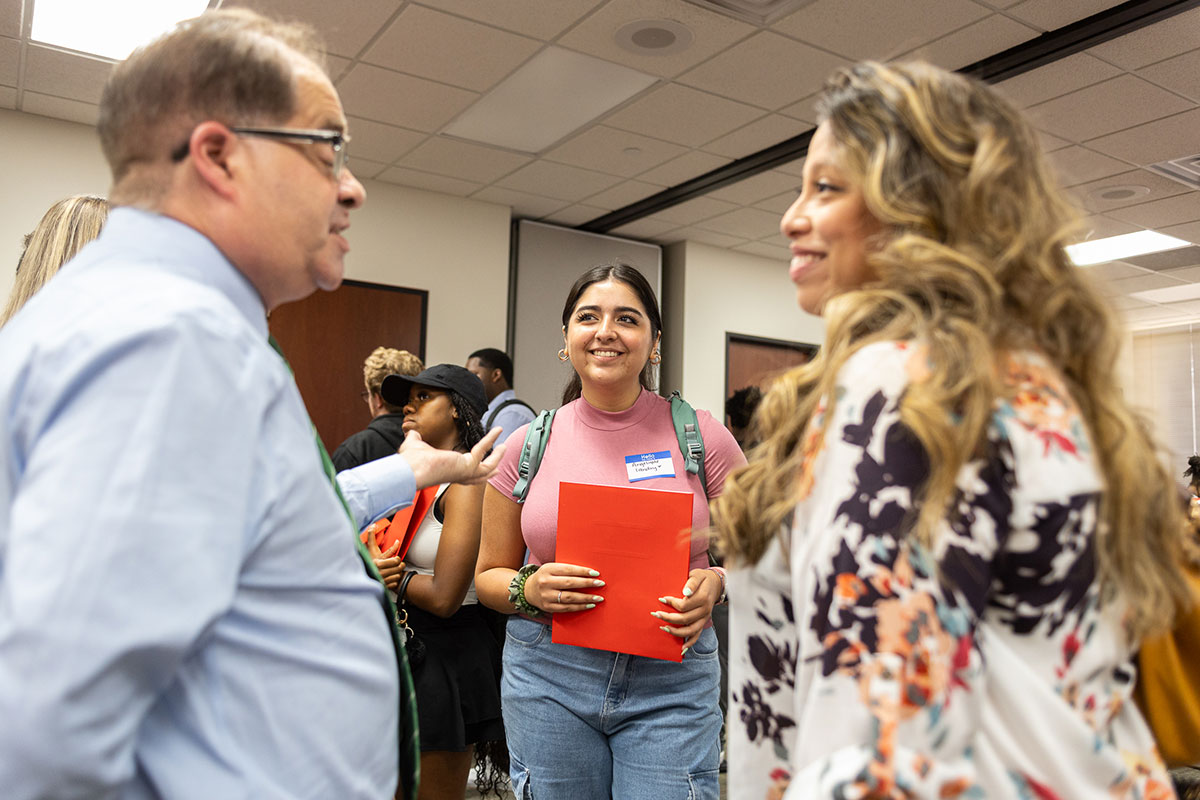 Andre Favors, instructor and academic advisor, said he is impressed by the turnout.
"This is the first time we've done this robust of a program and to invite alumni," he said. "I think it's a great opportunity for our incoming students to meet current students and alumni and faculty."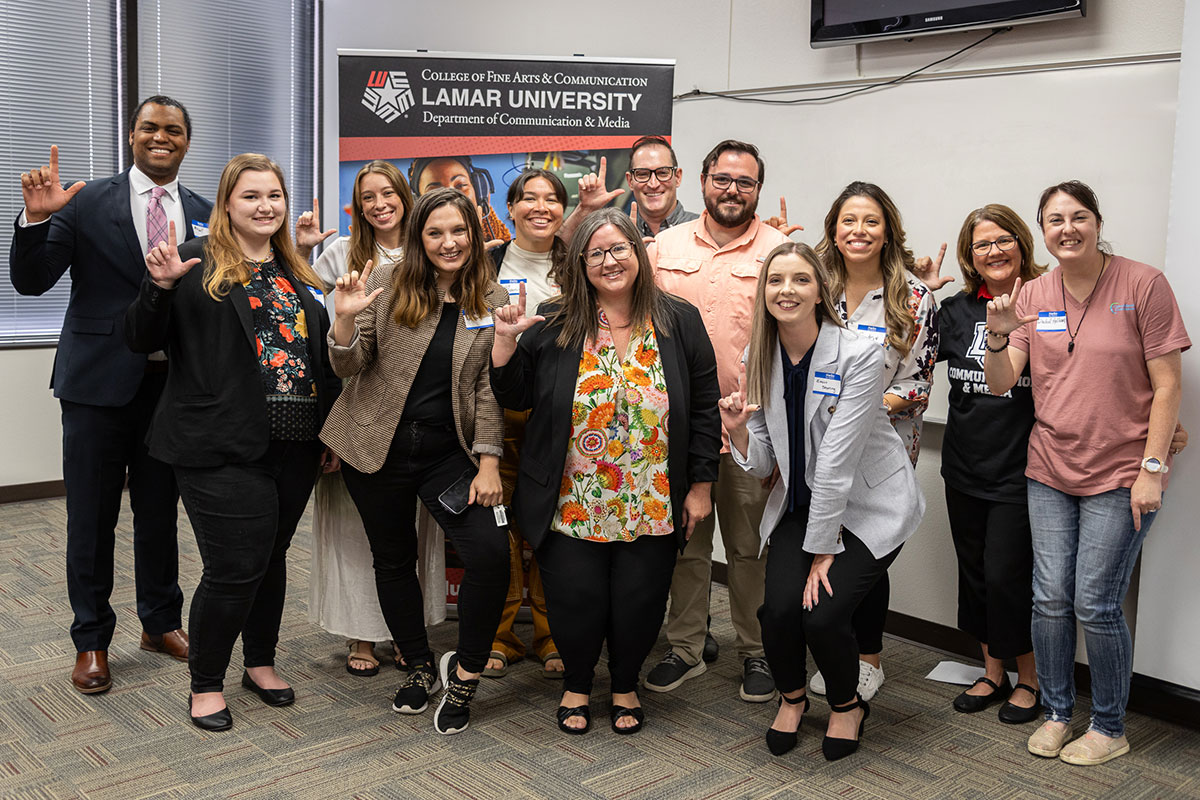 The event concluded with a mixer, featuring food and music from DJ Willie.