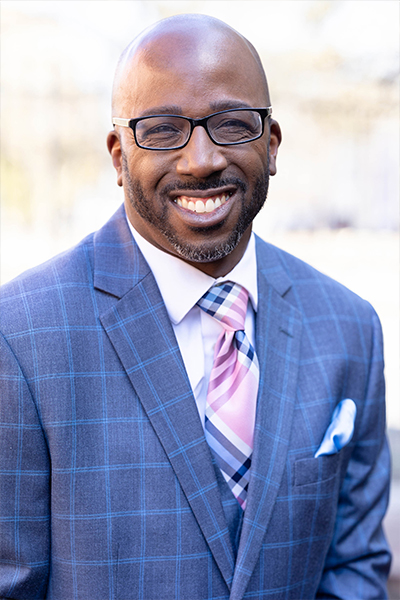 Lamar University Television News Station Operations Manager Gordon Williams will receive a congressional commendation and be honored with special congressional recognition from the office of U.S. Representative and Texas native Brian Babin on June 16 from 4 to 6 p.m. in the Lamar University Theatre followed by a reception in the Studio Theatre.
Williams will be recognized for his achievements in media related to the Black experience and history in the Southeast Texas region, most notably "The Example" and "They Will Talk About Us: The Charlton-Pollard Story," both of which have received state, national and international acclaim. The commendation will take place during the 80-year anniversary of the Beaumont race riot in 1943.
"Personally, I am extremely honored and overwhelmed. I am still wrapping my head and heart around receiving this recognition," said Williams. "Most importantly, the commendation and the date of the event shines a greater light on Beaumont's history, the creative talent and possibilities that exist in the Golden Triangle, and the caliber of individuals that have been fostered professionally and personally in the Department of Communication and Media throughout the decades."
A representative from Babin's office will be on hand to present Williams with official recognition following a screening of the two aforementioned projects.
"Gordon Williams is a valuable member of Lamar University, the College of Fine Arts & Communication and the Department of Communication and Media," said Dr. Golden Wight, interim dean of the College of Fine Arts & Communication.
Wright adds that Williams' ability to provide a media platform has allowed individuals of different backgrounds to come together to learn, discuss and grow in order to move forward as a community. 
To learn more about LUTV, please visit www.lamar.edu/lutv.