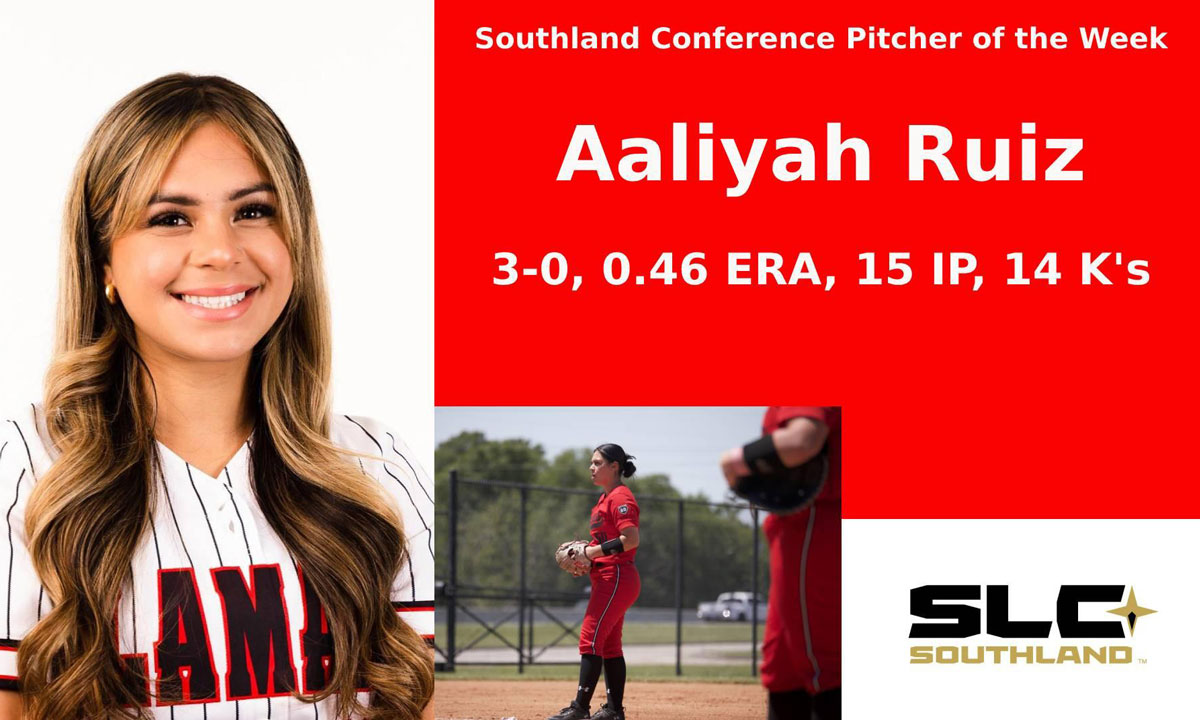 FRISCO, Texas - After winning her first Southland Conference Pitcher of the Week honor this season, Lamar University softball pitcher Aaliyah Ruiz attempted to go for a repeat of the honor with another dominant pitching performance. Winning all three games she appeared in last week, Ruiz earned the final SLC Pitcher of the Week award for the year to make it two awards for LU.

Ruiz pitched 15 innings allowing one run on 10 hits while striking out 14 batters in a sweep over Texas A&M-Commerce. In game one, Ruiz struck out seven batters while allowing three hits as it propelled LU to a 7-0 victory. With the score tied at four going into the seventh inning of game two, Ruiz was brought in and she struck out one batter in her one hitless inning as LU would walk-it-off with a two-run blast in the bottom of the frame. While the Cardinals had to comeback from 1-0 down in game three to win 2-1, Ruiz managed another complete game win allowing seven hits and striking out six. In total, the Beeville native posted a 0.46 ERA and has won her last eight appearances in the circle.

With the three wins, LU clinched the fourth seed in the upcoming SLC conference tournament, which will start on Tuesday. LU will draw fifth seed Texas A&M-Corpus Christi at noon to start their tournament run.