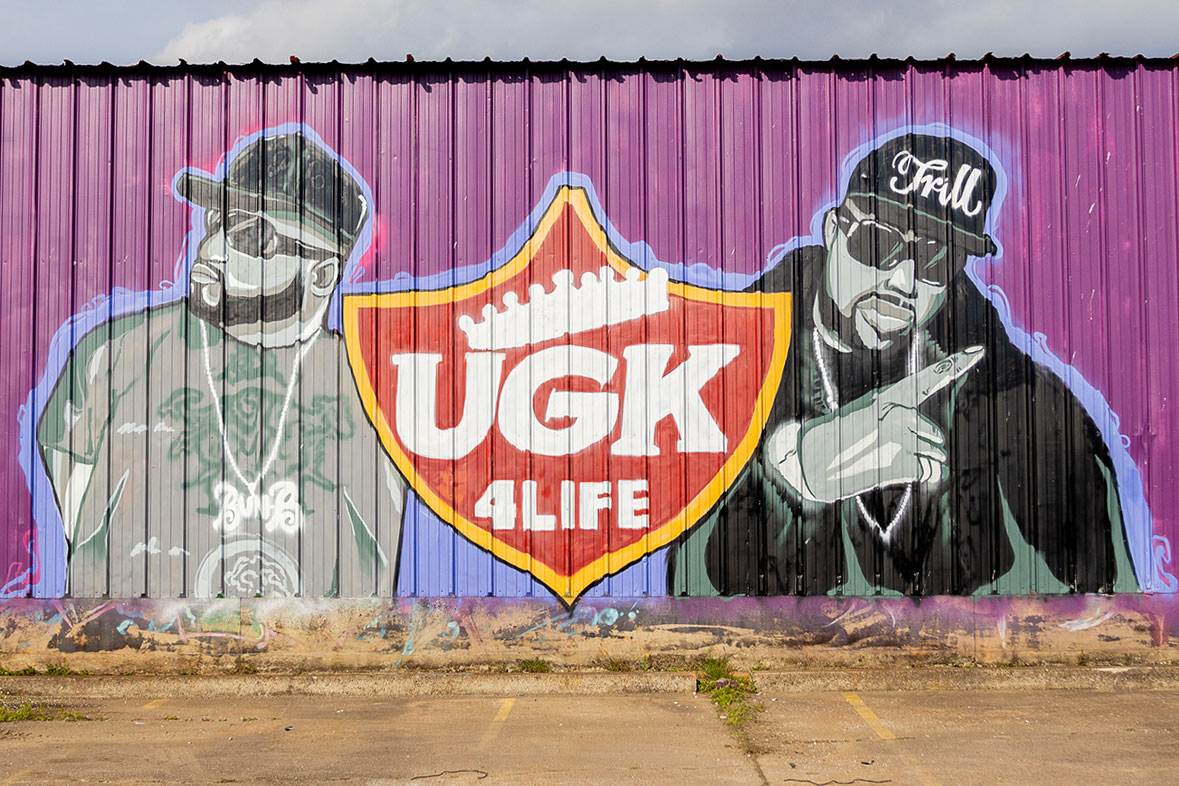 When people hear Southern hip hop they think of names like Three 6 Mafia, OutKast or even Gucci Mane. But who pioneered this beautiful genre of music? Not many people know about UGK or Underground Kingz, but thanks to them the sound of Southern hip hop is what it is today.
Formed in 1987, two artists from Port Arthur, Texas, Chad Butler, who went by the name Pimp C, and Bernard Freeman, known as Bun B, came together to form UGK. Originally, Pimp C was the producer of the beats and Bun B was the rapper of the duo, but people loved Pimp C's Southern accent and he began to rap as well.
The son of a trumpet player, Pimp C had an interest in music since his early childhood. Pimp C learned many instruments by ear, including piano, trumpet, drums and flugelhorn. Bun B grew up with Pimp C and always wanted to rap. When their former crew, Four Black Ministers, fell apart, they started UGK.
In 1992, they dropped their first album "Too Hard to Swallow," which was the first taste of Southern rap. One of their songs was featured in the film, "Menace II Society." UGK dropped their second album, "Super Tight," in 1994 which reached No. 95 on the Billboard Hot 200. Their third album, 1996's "Ridin Dirty" peaked at No. 15 on the Hot 200.
After the success of their first three albums, UGK were widely known in the South, but it was time for them to rise from the underground and show everyone the beauty of Southern music. On April 11, 2000, popular New York rapper Jay Z dropped his album "Vol 3…Life and Times of S. Carter, "which featured the song "Big Pimpin," which would change UGK's legacy forever.
New York rapper was interviewed in XXL magazine in 2004 and talked about the song's influence.
"On the 'Big Pimpin' record, with (Pimp C) and Jay and Bun his whole style on that, great raps by those dudes, they're playas, but when Pimp got on the record, here is the entry to the Pimp," said legendary New York rapper Nas.
After being featured on Jay Z's album, UGK found themselves in demand with many artists wanted to collaborate with the duo. Southern rap group Three 6 Mafia featured UGK on the track "Sippin' on Some Syrup," which helped UGK raise their Southern hip hop profile even higher. UGK became the Kingz of Southern hip hop.
Unfortunately, as they rose fast, so was their downfall. In 2001, UGK dropped their fourth studio album, "Dirty Money," which flopped on the charts as their record label did not promote it. A year later, in August 2002, Pimp C was sentenced to eight years in prison on an aggravated gun assault charge. While Pimp C was in prison, Bun B attempted to keep UGK alive by dropping previously unreleased music. During this time, Bun B also worked on his own music.
Pimp C was released from prison in 2005. In 2007 the duo released their fifth album, "Underground Kingz," their best album yet and it topped the Billboard Hot 200, and one of the album's tracks songs peaked at No. 70 on the Billboard 100.
On Dec. 4, 2007, Pimp C's wife was supposed to pick him up from the airport. When he didn't respond to her calls, she called his hotel to check in on him, Pimp C was found dead in his hotel room from an overdose of Codeine and Promethazine, the result of drinking Lean, a popular drink in the South which gives the consumer a high. He was 33.
In 2008, Bun B announced one last UGK album release.
"There's a lot of music that we've already recorded for it," he said. "I think that album itself is going to be a little bit weird."
Their sixth and last studio album, "UGK 4 Life," dropped in 2009. Bun B continued to honor Pimp C throughout his solo career.
The impact UGK had on Port Arthur was incredible. Murals of them can be seen throughout the city, and their music can be heard around in the neighborhoods. UGK put Port Arthur and the South on the hip hop musical map. Artists such as Chamillionare, Meek Mill, and Drake grew inspiration from UGK.
"UGK is one of the most authentic representations of Texas and southern culture," Chamillionare said.
Meek Mill said UGK's sound was "raw."
" They was on they South s— and where they come from," he said. "They wasn't trying to impersonate nobody else, trying to do it for the radio."
Drake, who is one of the biggest artists in the world right now, has sampled Pimp C's old features and used them in some of his songs.
Nowadays, Bun B, who lives in Houston, still represents UGK and is an elder statesman in the Southern hip hop community.
UGK changed southern hip hop forever. Just two guys from Port Arthur, Texas, who wanted to make music paved the way for many Southern rappers and revolutionized hip hop