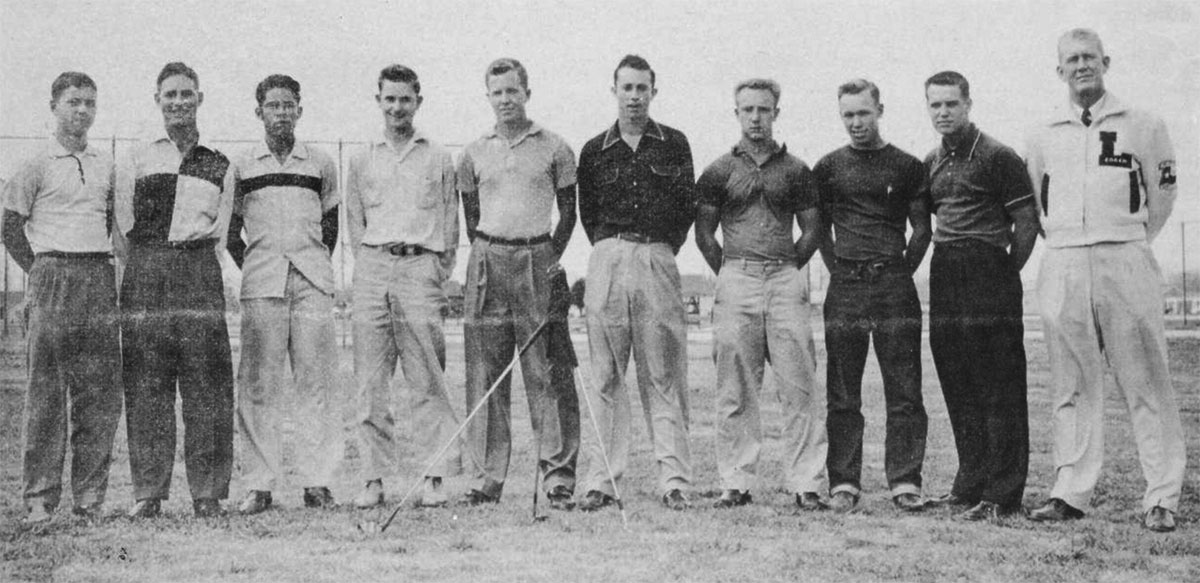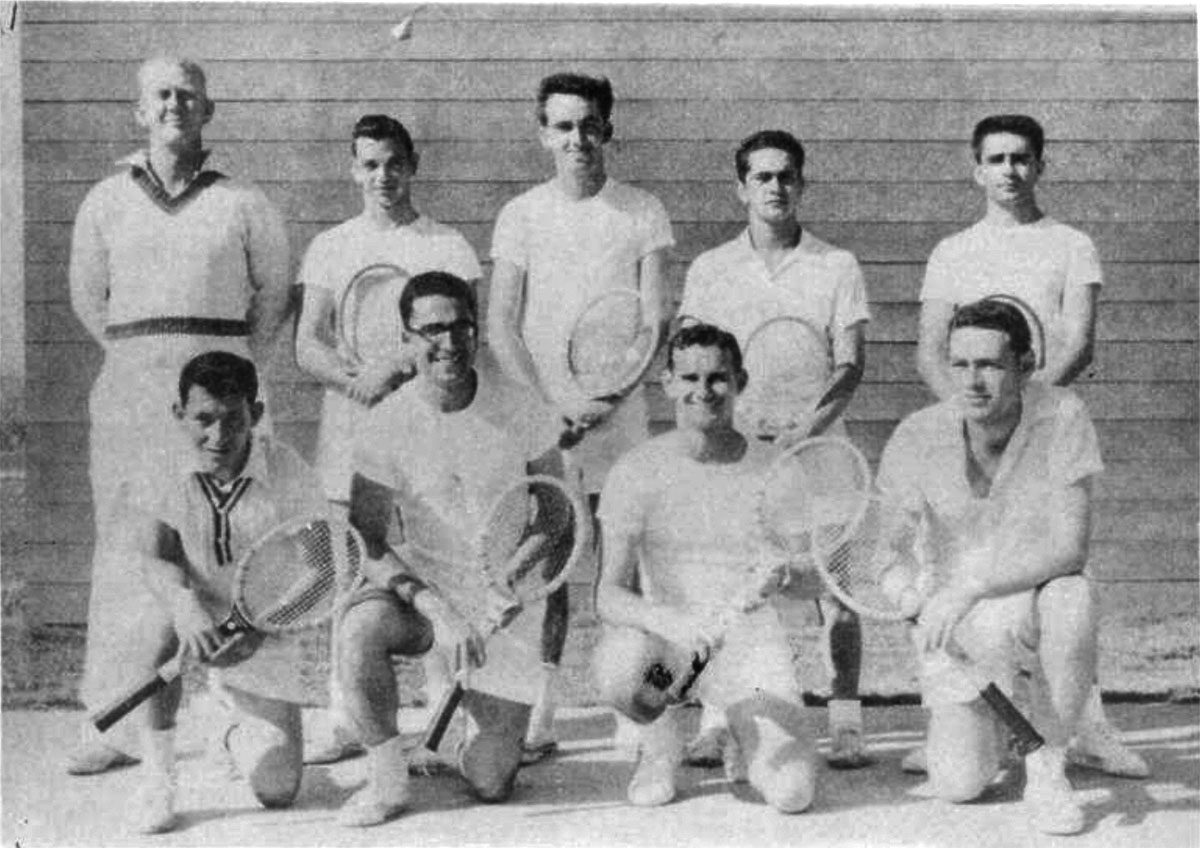 Tech Tennis, Golf Teams Defend Lone Star Titles
 May 13, 1955
Lamar, the defending champs in tennis and golf, will defend their titles today at Kingsville in the Lone Star Conference tournament, and are strong favorites to win in tennis, but the outlook in golf is a bit different.
With a record of 18-1 the tennis team is almost a cinch to repeat as champs, a title which they have won handily last year.
The golfers record is an even 6-6, compared to an 11-1 record which is owned by Stephen F. Austin. The Lumberjacks own two victories over the Cards, and rank as slight favorites to dethrone the Lamar aggregation, who have improved tremendously since encountering the SFA crew.
Since losing to SFA the golfers have defeated North Texas State, one of the best teams in the nation. The defeat thus pinned on North Texans was the second dual match defeat in four years of intercollegiate competition. 
The big victory for the raquetmen was over the University of Houston Cougars, defending champs in the Missouri Valley conference. Tech's only defeat in 19 outings was handed them by the top team in the nation, Tulane.
Don Coleman of Lamar will be back for his fourth year in the tourney and hoping to make a clean sweep of the LSC singles championship, which he has won for the last three years. His stiffest competition should come from his own teammates.
Making the trip with Coleman are Ronaldo Moreira, James Schmidt, Guillermo Lemus and Ralph Reyes, who with Coleman are defending doubles champs.
Eddie Langert, who is at present playing better than ever, was medalist in last year's tournament and also medalist in the Southwest Recreational tourney at Ft. Worth this year.
Golfers making the journey are Langert, Butch Baird, Dave Moody, Hugh Scarborough and Jud Thomas, who is captain and runnerup to Langert last year. 
Any one of the Lamar golfers can take the title this year, as can the members of the SFA squad, especially James Mc Connell, the Lumberjacks' top man.
Compiled from the archives by Ja'Leigh Cerf.