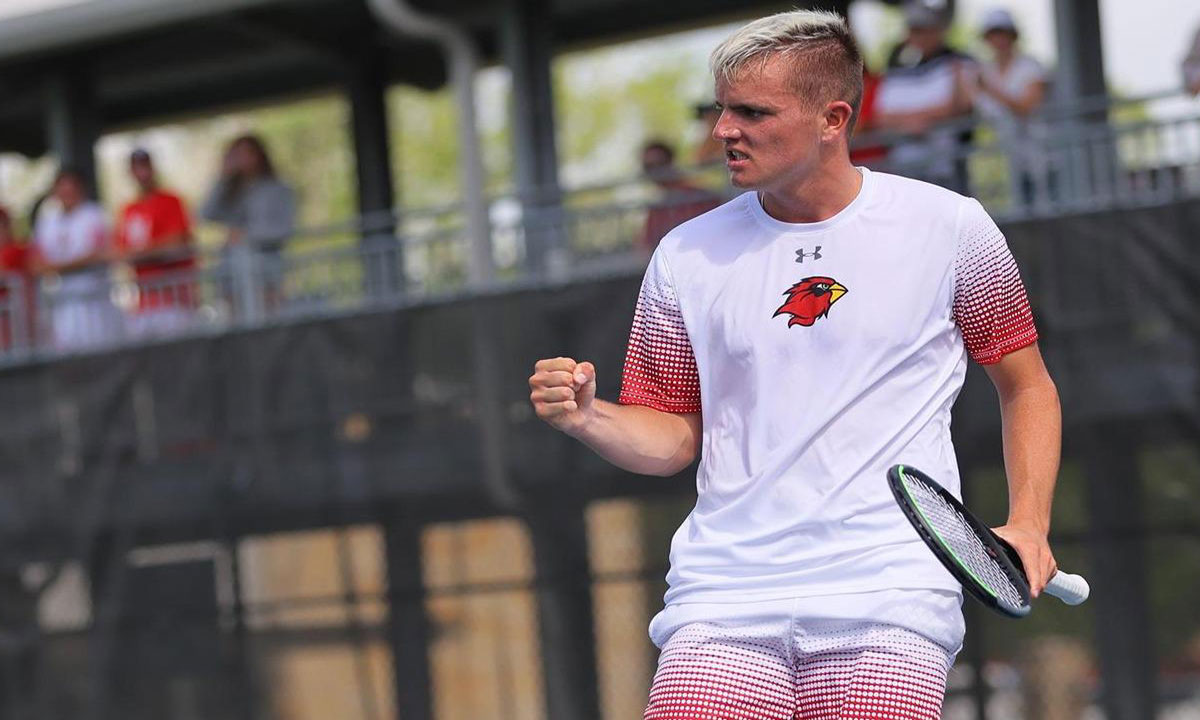 FRISCO, Texas – Lamar University sophomore Max Amling has been named Southland Conference Player of the Week announced league officials Tuesday afternoon. It marks the second time in his career that he's received a conference player of the week honor.
Amling went a perfect 4-0 in his two matches as the Cardinals split matches with New Orleans and UIW. Both matches came right down to the final play as the score was 4-3 in both contests.
Amling teamed up with partner Filippo Salsini to take both doubles matches at No. 1 doubles. He then turned around and faced the opponent's top player in both matches at No. 1 singles.
His matches against UNO were close battles that saw Amling and Salsini record a tiebreak victory in doubles, 7-6 (7-5), and it was a similar situation in singles in the opening set as Amling recorded a 7-6 (8-6) victory over UNO's Max Heinzel, but Heinzel was forced to retire after the opening set.
Against UIW, Amling had an easier path to victory posting a 6-1 decision in doubles play. He then faced UIW's Pietro Perego and recorded a 6-4, 6-4, victory in straight sets.
The Cardinals (10-10/2-2 SLC) will close out their regular season Friday against Texas A&M-Corpus Christi. The match against the Islanders will serve as senior day and will begin at 3 p.m. from the Beaumont Municipal Tennis Center.