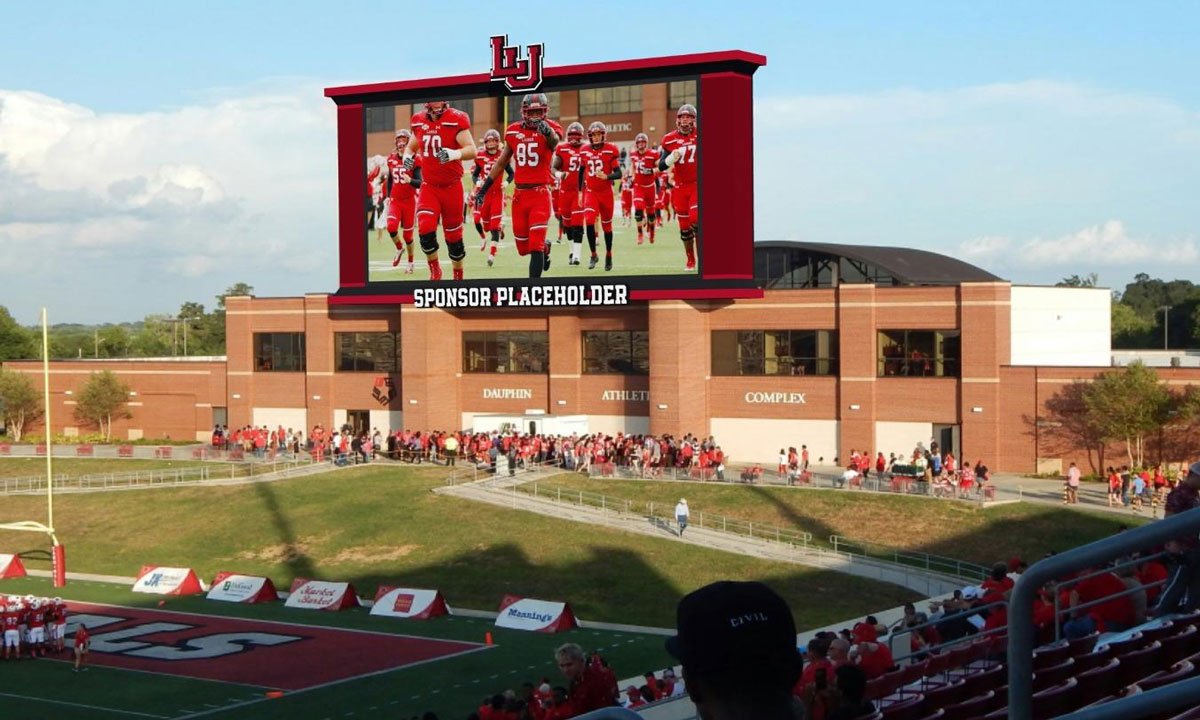 After 13 seasons, Lamar University's Provost Umphrey Stadium will receive a new video board and sound system for the 2023 football season.
Athletic director Jeff O'Malley announced the upgrades in February saying the current video board had outlasted the typical 8-10 years lifespan.
O'Malley also said the current sound system was only operating at around 30%, which meant a better sound system had to be rented for the past football season.
"In October, we hired a consulting group to help us manage the bidding process," O'Malley said. "They helped us identify what specifications we needed for the board and our sound system."
The new video board will no longer have static signage around the sides and will be all digital, O'Malley said.
"It's actually going to double what's currently out there," he said.
Andrew Quintana, production coordinator for Lamar Athletics, said the new video board is a high-definition screen that will measure 76 feet, 6 inches by 35 feet, 2 inches, with a little more than 2,700 feet in LED lighting.
The new upgrades are focused on making the overall fan experience more interactive at Lamar football games, O'Malley said.
"There are going to be more interactive things for the fans, like finding the ball under the cup, fan cams, those sorts of things," he said.
Improving the overall fan experience at Lamar football games is one of the main goals for the athletic department, O'Malley said. Further renovations to Provost Umphrey Stadium are a possibility down the line, he said.
"I think we have to look at doing something with our concession area to make that a little more fan-friendly," O'Malley said. "As we start winning more football games and getting more fans here, we want to try to increase the tailgate experience."
Although the project will cost about $2 million, funded through private donations, the upgrades will also be a source of revenue for Lamar Athletics, Anthony Paniagua, Lamar Athletics sales and service consultant, said. 
"We believe the new video board will attract more fans due to the increasing quality of sound and video experience," he said.
New upgrades to the Montagne Center are also planned this summer.
"There's going to be a new floor and lights put in there this summer," O'Malley said.
O'Malley said architecture firms have been consulted to explore the possibility of an indoor practice facility for several teams.
"We'll take a look at those (plans), see what the costs are going to be, and try to lay out a plan to fundraise for those things," he said.