Review: LU Theatre's 'The Revolutionists' inspires personal revolutions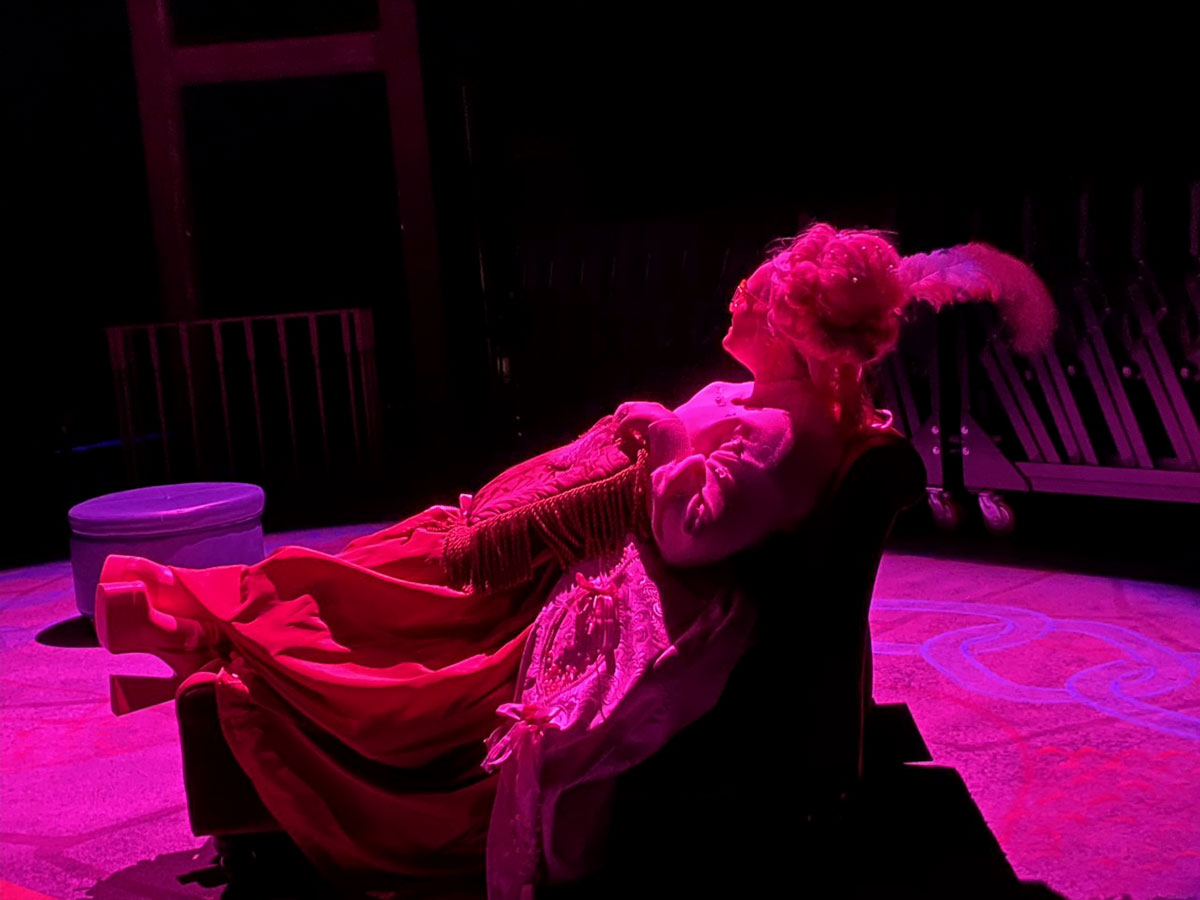 A playwright, an assassin, a free woman of color, and an ex-monarch. What do these four have in common? They are all experiencing oppression during the French Revolution.
In "The Revolutionists," a play, within a play, these women meet and form a sister-like bond as they face the state of their country head on.
Lamar's department of theatre and dance presents Lauren Gunderson's dramedy through April 16 in the Studio Theatre.
Olympe De Gouges (Briana Cobos) is a playwright with writer's block. She wants to change the world with words of declaration and passion. Charlotte Corday (Shelby Eason) plans to assassinate the revolutionary journalist Jean Paul Marat who she blames for the death of hundreds or ordinary people. Marianne Angelle (Domonique Roman) is fighting to end the slave trade in the French colonies. Queen Marie-Antoinette (CJ Jeffcoat), now stripped from her throne, learns just how gruesome the revolt truly is without the safety net of her royal title.
The story takes place in De Gouges' head, with the set representing the corners of her mind, such as her desk, a courtroom, and an ominous guillotine. It feels like we are seeing everything unfold like a memory, jumping from one place to another seamlessly.
Along with the drama and heavy themes of the revolution, the play is witty with humorous dialogue and its meta-based comedy. The characters are well aware they are in a play, with asides to the audience and winking references to theater. When Olympe decides she wants to add songs, Marianne says, "No one wants to see a musical about the French Revolution," which made the "Les Mis" fans in the audience laugh out loud.
The play's balance of happiness and sadness make the character's feelings and emotions feel truly meaningful.
The costumes are fantastic. Each character has their own color scheme and the details on the clothing are intricate and unique. The colors also make sense for the characters. De Gouge's blue mixed with purple represents her passion and inner turmoil. Corday's green and black represent her desire to save her people at the risk of her own life. Angelle's mixed colors of yellow, pink, purple, and red represent her life, where she's been, and what she stands for. Antoinette's pinks represent her initial purity and naivety, along with her bright and cheery nature.
The ensemble is incredibly talented. It feels like we are seeing the real characters they are portraying. They all have a contagious energy and work well with one another. It is clear they are having fun and love the characters they play deeply.
While the play is purely historical fiction, the oppression and injustices these women face are still prevalent today. Guest director Laura Moreno puts it all together with passion and immense creativity in portraying the inner thoughts and motivation of De Gouge. Moreno charges us to look at these figures and be inspired to create our own stories.
Showtimes are April 14 and 15 at 7:30 p.m. and April 16 at 2 p.m. To purchase tickets, visit lamar.edu/lutdtix.