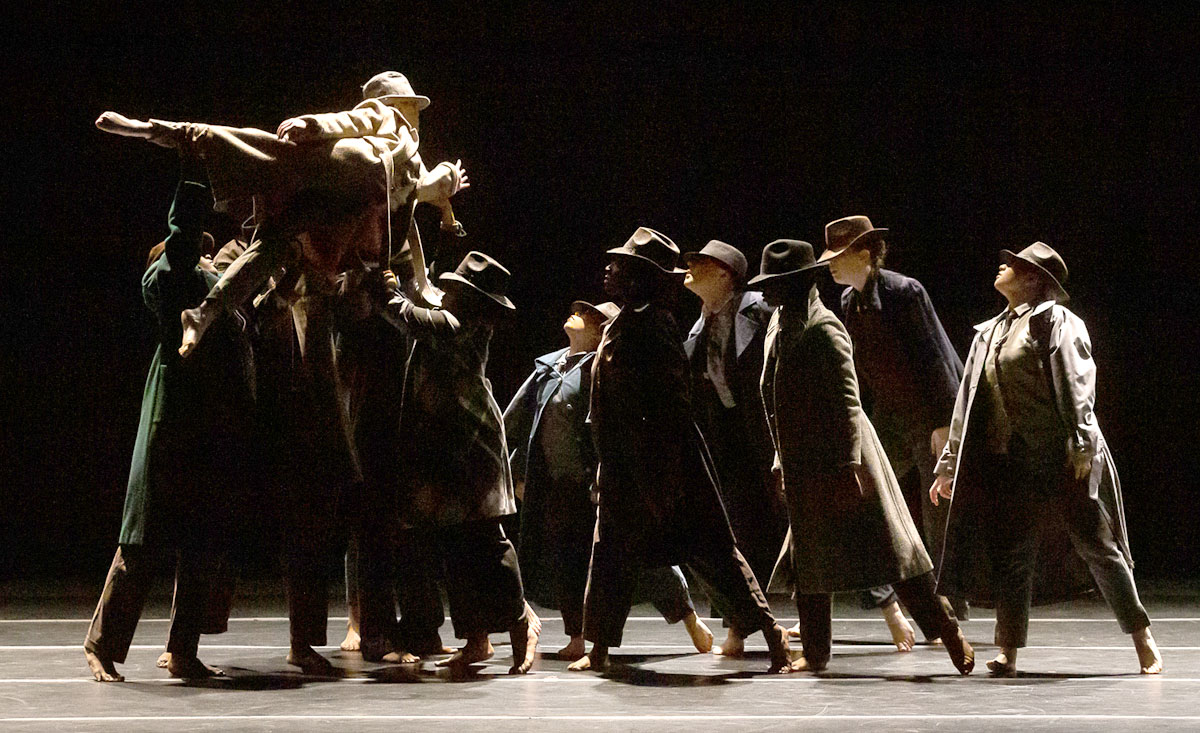 The Lamar University department of theatre and dance will present "Dance Unleashed," April 28-29 in the University Theatre.
Associate professor of dance Travis Prokop has choreographed three numbers for the show, including an aerial duet titled "Intersex." The piece uses silks that hang from the ceiling and the dancers perform while suspended above the stage. The title refers to the intersex community, those who do not identify as male or female.
"I believe that gender is a social construct that people have made up, especially in Southeast Texas," he said. "So, I wanted to create a piece that was truly autonomous in terms of gender. What you're going to see is some really awesome circus tricks but done in a meaningful and contextual way. Although two female identifying dancers are performing the work, I hope that the audience looks at it and understands that gender does not define ability."
Prokop said he has researched the intersex community. Part of being a dance professor is not just creating work, but researching, finding articles, books and media that enhance the work, he said. What sets "Dance Unleashed" apart from a standard dance recital is the works are heavily researched from a fine art perspective.
Cole Hinson, Beaumont junior, will perform "Square Peg; Round Hole," a solo choreographed by Prokop. "People use that expression when they feel like they don't fit in," Prokop said.
"As a member of the queer community, and then Cole as a member of the queer community, we really wanted to create something for representation," he said. "Representation in art is super important, no matter who's being represented, whether that be in terms of race, socio-economic structure, what have you.
"Hopefully, when people watch this piece, they internally look in on themselves and ask themselves, am I doing my part to create a more inclusive town for everybody? Hopefully, the answer is yes."
Hinson said he is excited to perform "Square Peg: Round Hole."
"This dance, to me, is moving and very real, very relatable," he said.
Hinson is in four dances, including "Head Down, Knees Apart," choreographed by Amy Elizabeth. He said the number is about different power dynamics.
"There's different sections within that dance, and one of the sections (is) very aggressive, very strong, confident," he said. "Another section of the dance is very loose, very controlling. I'm a puppet being controlled by puppeteers. The third section is about smiling, showing on the outside what you really don't feel on the inside — just putting on a persona. And the last section is definitely about just showing both power and ending the dance very much with confidence."
Hinson will also perform "Why Don't You Do Right," choreographed by Lou Arrington. He said the dance, to music by Natalie Cole, is about teaching a man how to be better.
"It's definitely not a personal story for me," he said. "But I do want (the audience) to see the story of me learning, me growing and then just becoming better."
Hinson said his last dance is about building the dance community. This piece is choreographed by this year's guest artist, Kiera Amison of Muscle Memory Dance Theater.
"I want (the audience) to see, definitely, the community within us," he said. "Us dancing together, being together."
Showtimes for "Dance Unleashed" are 7:30 p.m., April 28 and 29, and 2:00 p.m., April 29. Tickets are $7 for students, $10 for staff and $15 for the general public, and are available at lamar.edu/lutdtix.