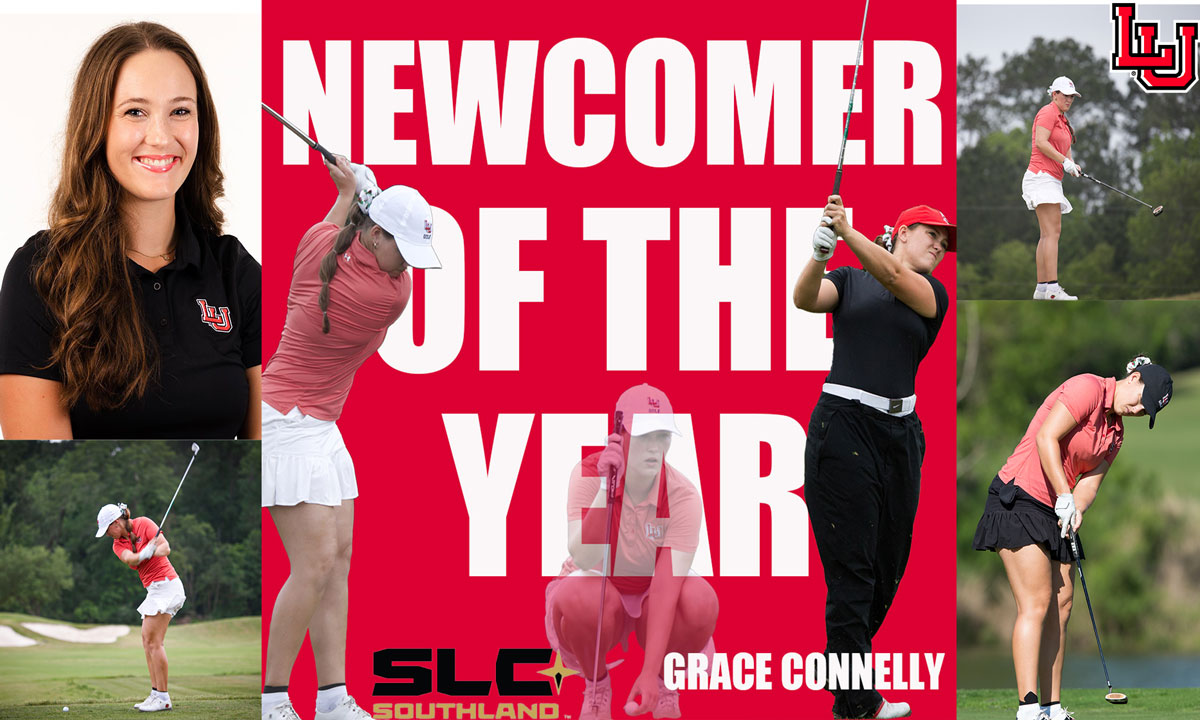 FRISCO, Texas - The Southland Conference today unveiled their all-conference first and second teams following the conclusion of the 2022-23 women's golf season. Lamar University junior Grace Connelly
 was selected by the conference as newcomer of the year.
Connelly made the most of her first season in Cardinal red after coming in from Seminole State. The Cardiff, Wales native became the top-scoring newcomer in all the conference as she posted an average score of 78.17, which included a season low round of 72 in three rounds of two different tournaments. Her best finish was fourth place at the Texas State Invitational which she recorded 217 strokes (73-72-72) while she also had a sixth place finish at the Cardinal Challenge.
"I'm so happy for Grace," said head coach Janell O'Connor
. "She has grown so much this year as a player and a person. Her game has come around and I couldn't be more proud. I'm excited to see what she does over the summer and how this propels her into our season next fall. I'm thankful to the coaches for recognizing her hard work and voting for her for this award."