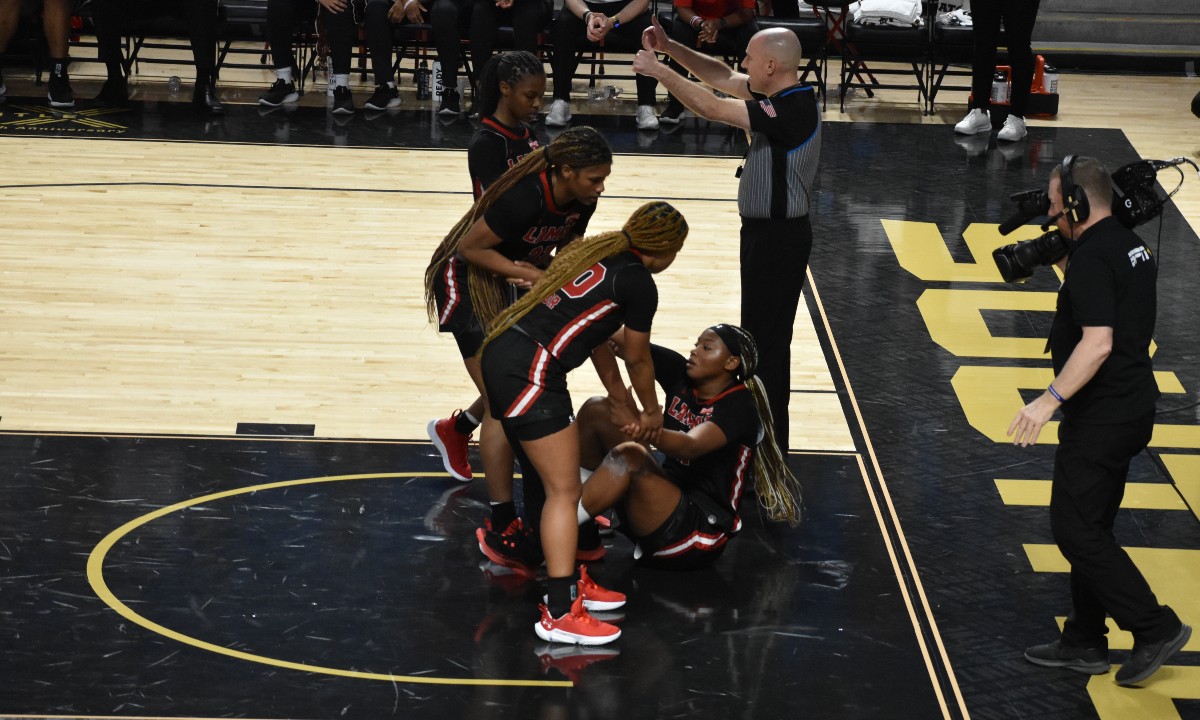 LAKE CHARLES, Louisiana — Lamar's Southland Conference championship dreams were cut short as the Lady Cardinal basketball team fell to the Southeastern Louisiana Lady Lions, March 9.
It was a tale of two halves at the Legacy Center in Lake Charles. The Lady Cards led for most of the conference title game, but ultimately came up short down the stretch en route to a heartbreaking 66-57 loss.
"This is a game of runs," Lamar head coach Aqua Franklin said. "In this environment you just have to respond. We've been in this situation and responded well before, but we allowed the moment to get a little bit."
LU's offense began the game with a scorching-hot start — they looked truly dominant in the opening minutes and went up 9-2, also ending the first quarter with a 19-12 lead. The Lady Cards shot 55% from the field in the first half, cruising ahead, 36-27.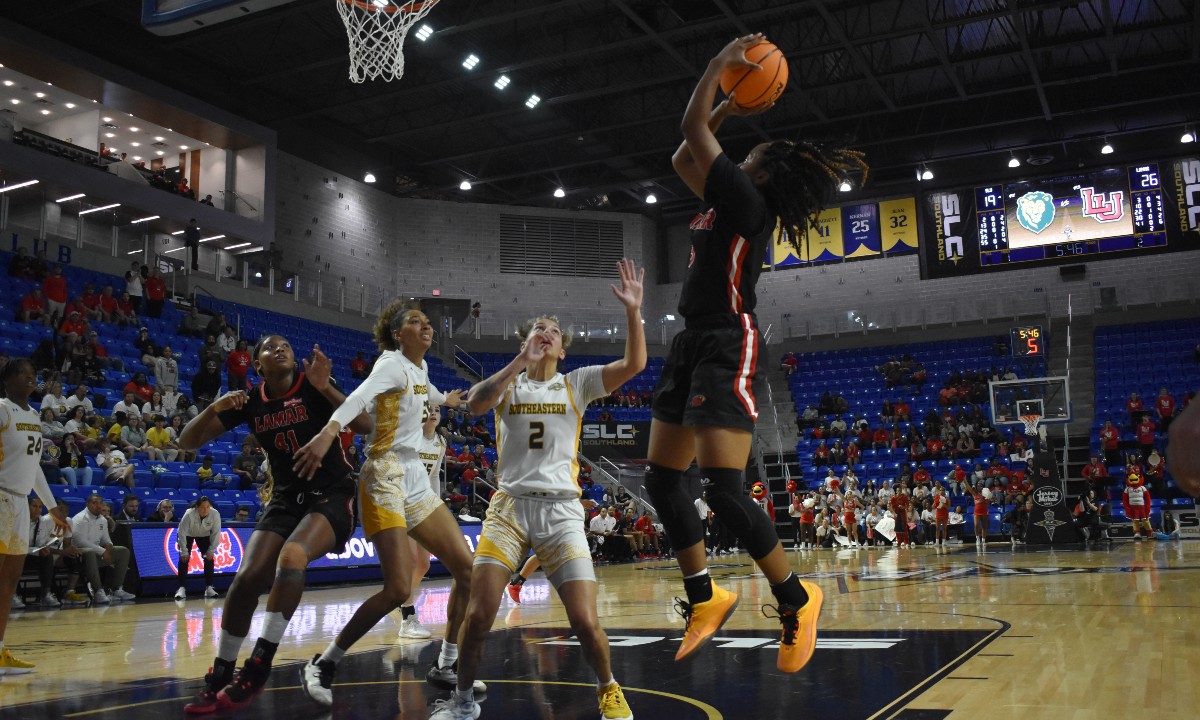 However, disaster began to strike following halftime.
The Lady Lions took the lead midway through the third quarter with a 9-0 run, following it up minutes later with an 8-0 run. Through the third period, Southeast Louisiana outscored LU, 26-11.
These third-quarter runs were the game's turning point — the Lady Lions had seized the momentum and a 53-47 lead, and they didn't let go for the remainder of the contest.
While the Lady Cardinals put forth their best effort to mount a comeback, the shots just weren't falling. They scored a meager 10 points in the fourth quarter. They also shot just 1-12 on three-pointers in the second half, finishing 3-20 overall from beyond the arc. 
Portia Adams led Lamar in scoring with 20 points, also tallying eight rebounds. Akasha Davis shot 7-8 from the floor and secured another double-double with 16 points and 13 boards. Sabria Dean finished third on the team in scoring with eight points.
The Lady Cardinals' season ends with a 20-12 overall record and their first Southland Conference championship appearance since 2010.
"I'm excited about the future," Coach Franklin said. "We're just going to get better. This is just a little taste for you guys — but we have to mature and handle wounds on the big stage."