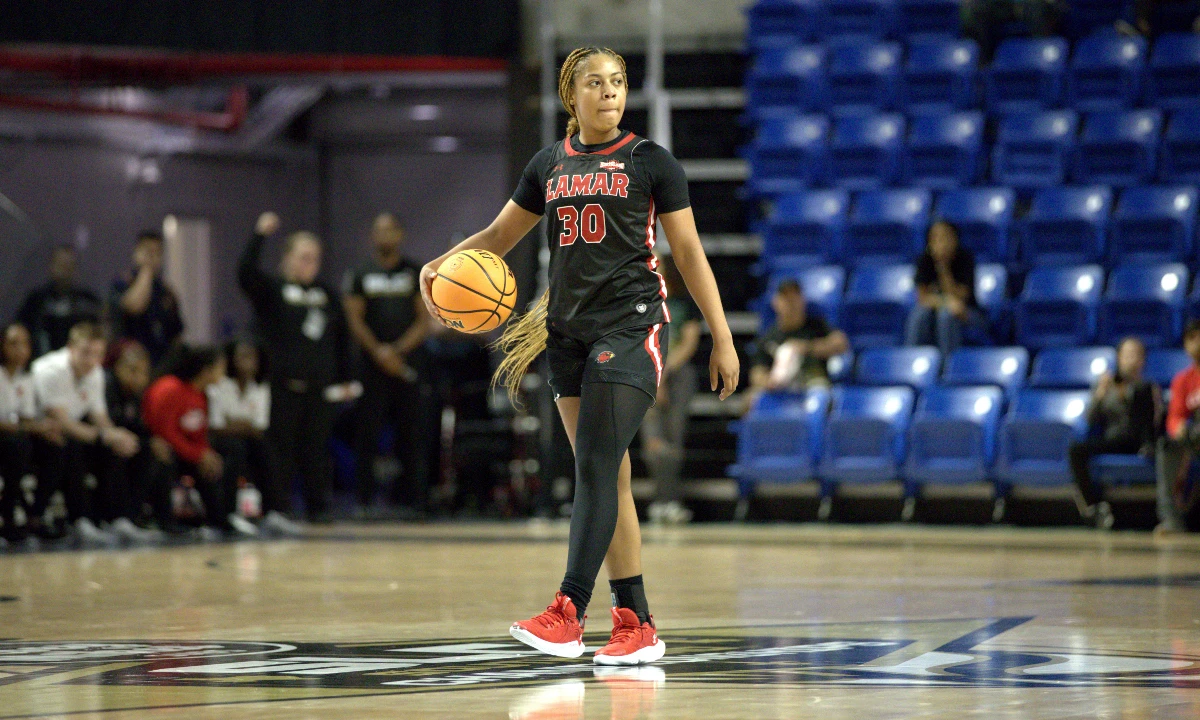 LAKE CHARLES, Louisiana — Lamar University women's basketball beat the Texas A&M-Corpus Christi Islanders, 65-53, in the Southland Conference tournament semifinals, March 8.  The Lady Cardinals advance on to the tournament finals — it marks their first conference championship appearance since 2010.
Despite Lamar committing 18 turnovers, double their opponent's tally of nine, the Lady Cards played a solid game. They played great team defense, holding the Islanders to just 29% from the field.
The lead changed hands several times in the opening minutes, but by the end of the first quarter LU was ahead, 14-10. They shot 60% overall in the first quarter alone. By halftime, Lamar had pushed further ahead, 33-25.
The Lady Cardinals led by as much as 16 through the third quarter. However, they had to weather the storm in the fourth as the Islanders finally began to catch up. Much like in their previous tournament game against McNeese, the Lady Cards struggled in the game's final frame. The Islanders scored 20 points in the fourth, bringing the game within nine points.
However, Lamar handled the pressure better than they did in their previous matchup — late buckets by Taylor and Dean helped end any chance of an Islanders comeback as the Lady Cardinals won, 65-53.
R'Mani Taylor and Malay McQueen tied for the team lead in points with 17 each. McQueen shot an impressive 5-9 from three-point range, while Sabria Dean went 2-5 from beyond the arc. Akasha Davis also put up her second double-double in as many days, logging 12 points with a staggering 17 rebounds.
Lamar will play for the Southland Conference championship at 4 p.m., March 9, at the Legacy Center in Lake Charles, Louisiana. Tickets are available online, or at the gate.
LU will also provide a free travel bus available for students to take to and from the game. Seating is limited — visit LU hub to reserve a spot.