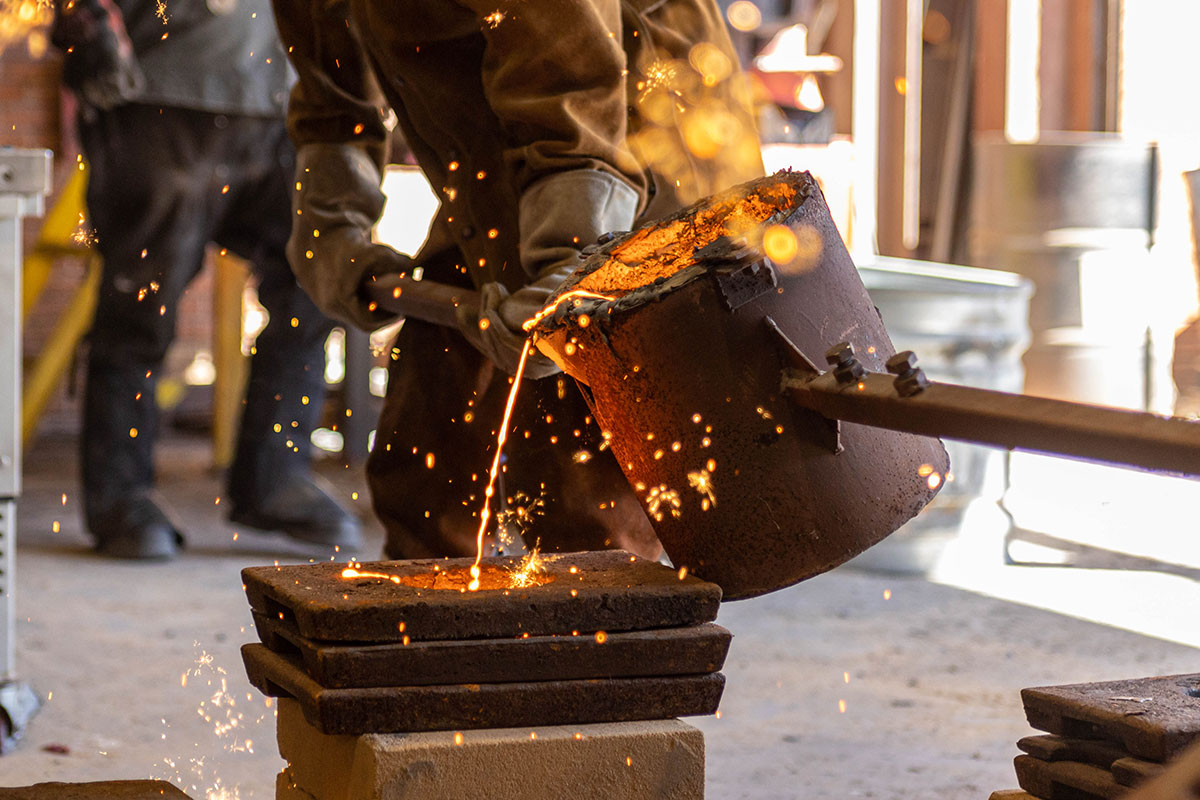 It was a bright sunny day which brought warm temperatures to Southeast Texas. But a group of students and guests were dressed in heavy, bulky jackets and helmets with visors. As hot as they were, it was nothing compared to the white-hot molten metal they were about to pour.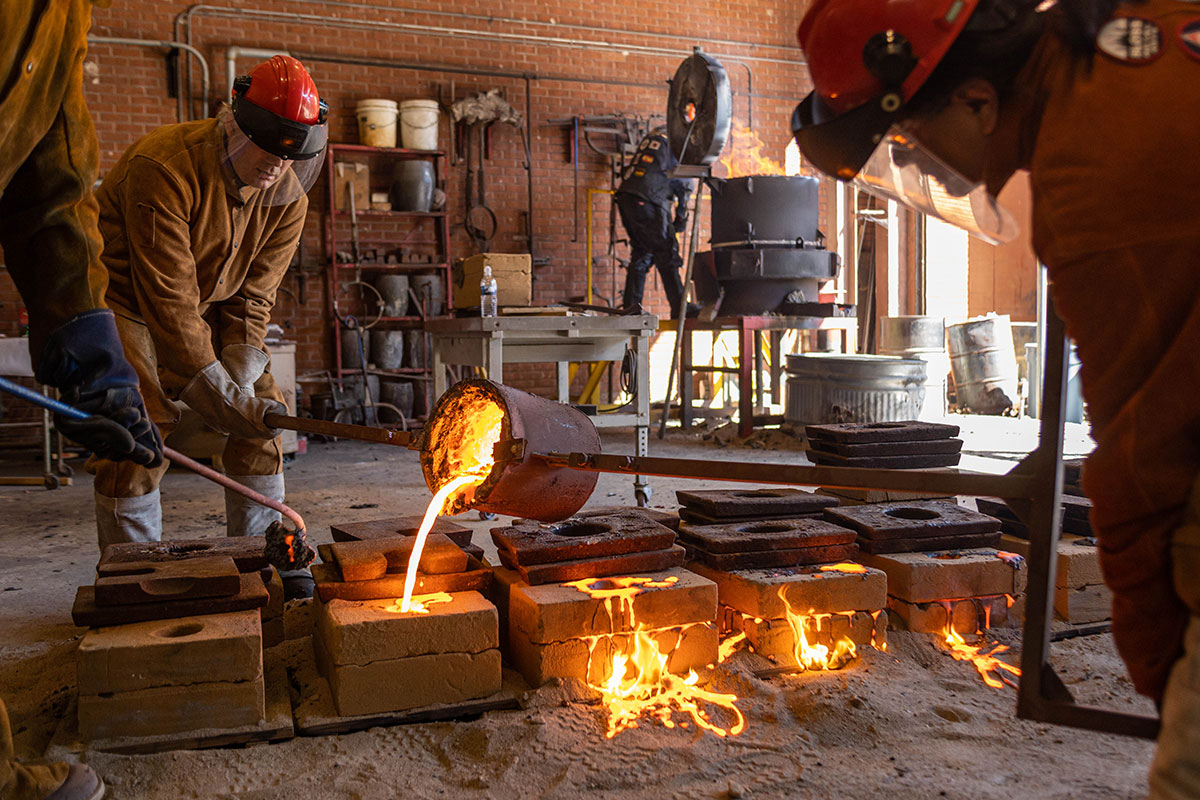 Lamar University's department of art and design held their annual Iron Pour, March 3, at the art foundry. Students and guests poured molten iron into sand molds to create their sculptures.
Brithany Landeros, Bryan senior, said she came out to explore different types of art.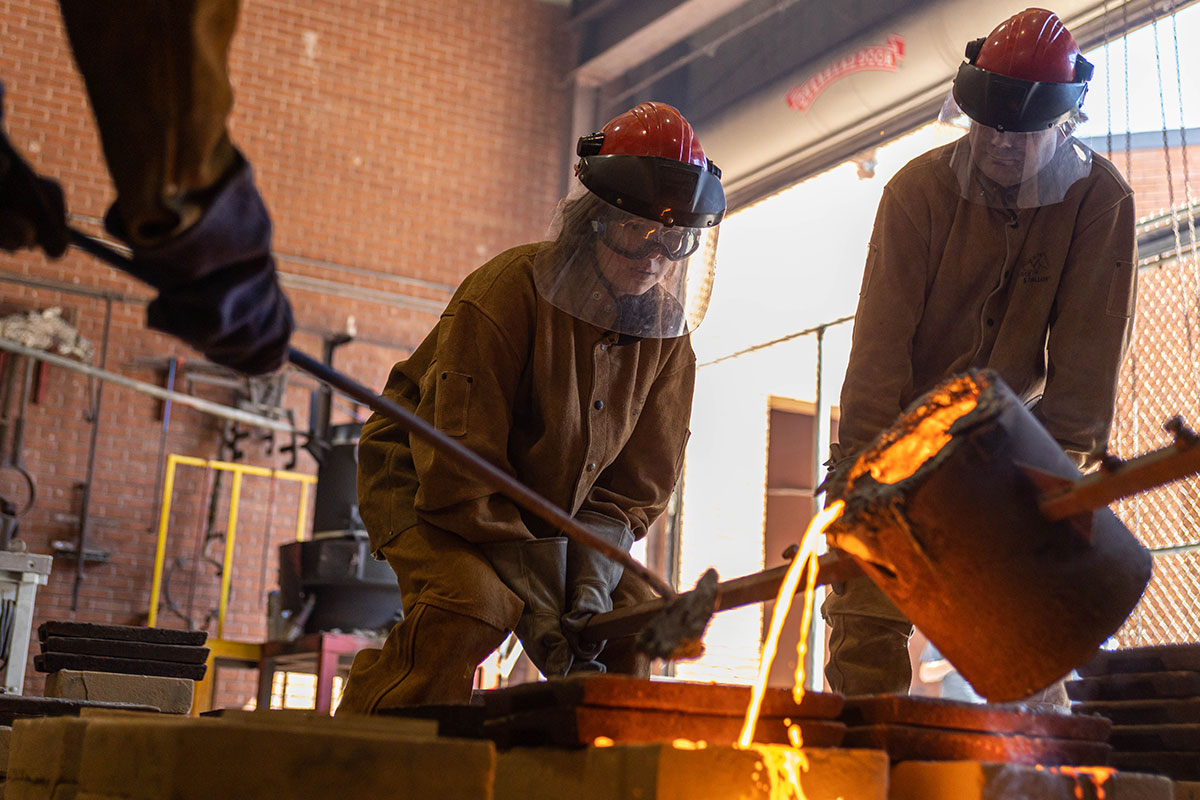 "I changed my major to drawing recently, and I'm still trying to find something to do in the art department," she said. "I decided to come out here because I want to explore different types of arts and learn something new."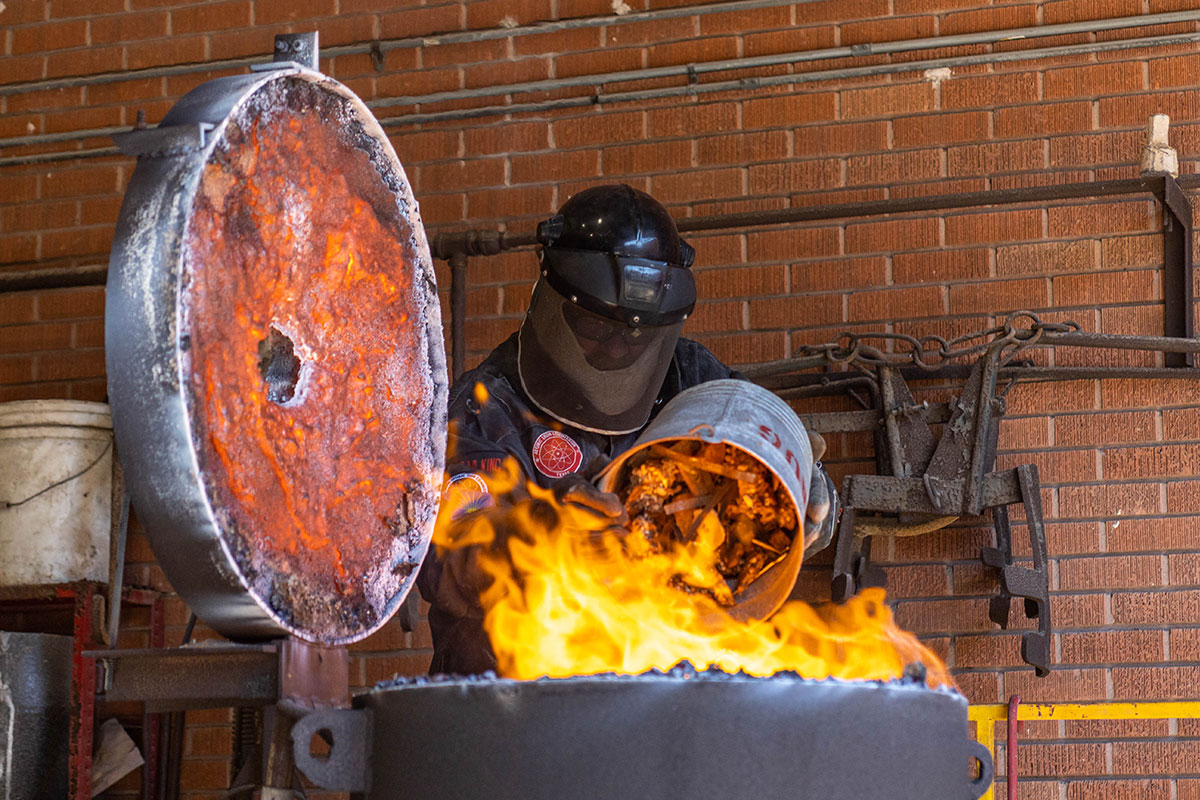 Lamar University art professor Kurt Dyrhaug poured the solid iron chunks into the furnace. Once the iron was melted and ready to pour, Dyrhaug broke the plug furnace to release the molten iron.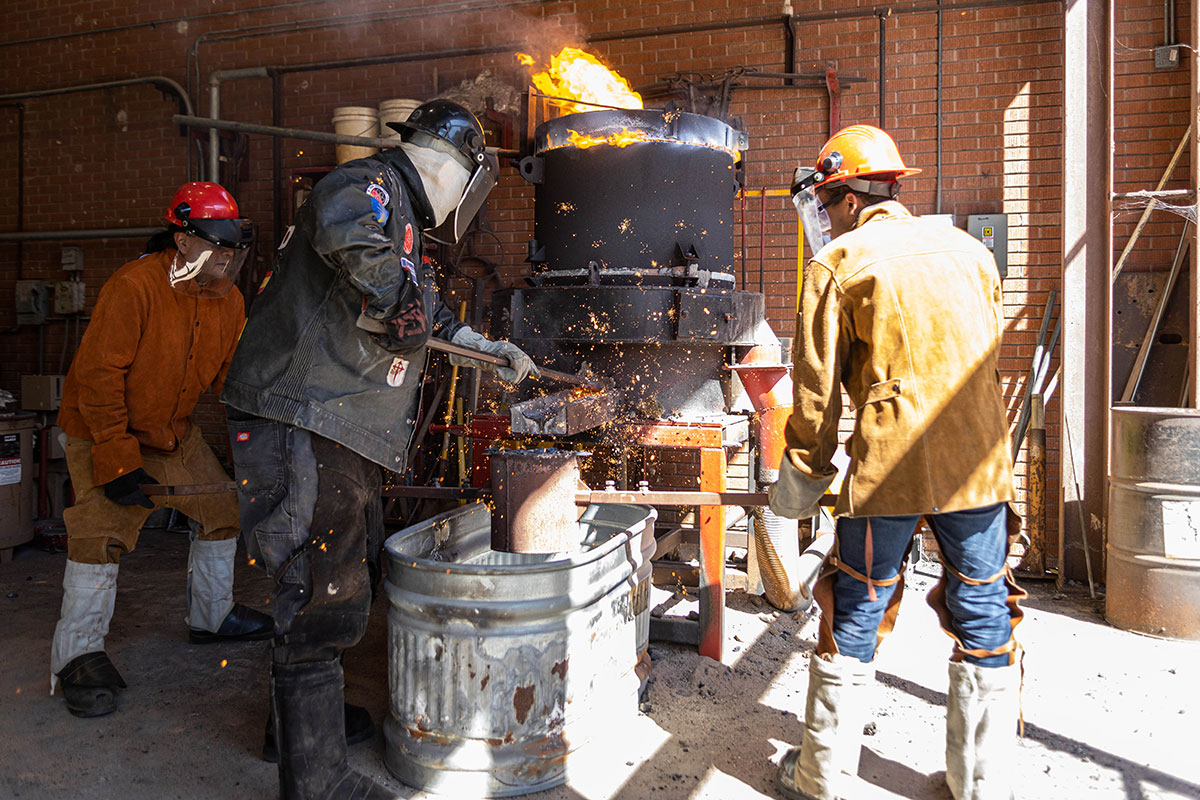 LU alumni Travis Barker, class of 2006, brought his children so they could witness the art of pouring iron.
"I told my kids that it was lava, like in Minecraft," Barker said. "I don't think very many people still use metal as an artform. People 3D print everything now. It's just one of those lost forms of art you don't see very often."