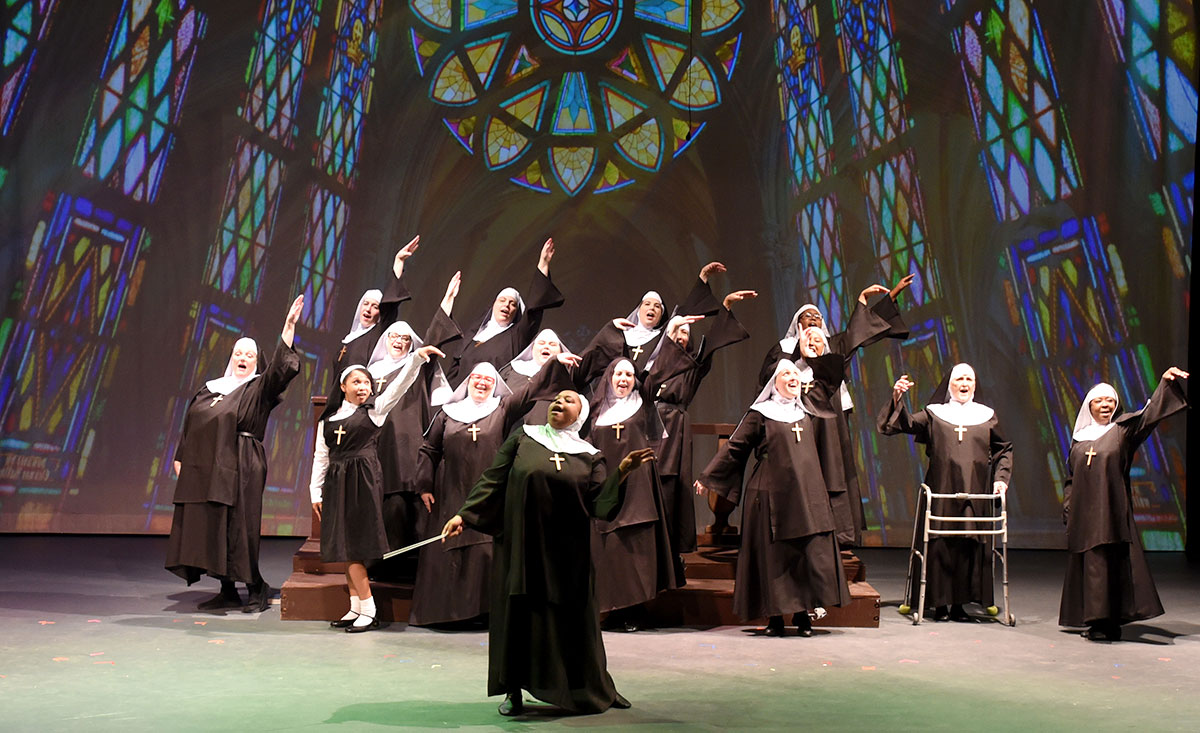 All Deloris Van Cartier (Marshey Smith) wants is to be a star. She's been working hard to get to the top with her agent Curtis (Brandon Rhodes). But when she witnesses him commit a murder, the police hide her somewhere she won't be found – a convent full of nuns. Now, she has to fit in with the sisters and try not to be discovered.
Beaumont Community Players presents "Sister Act" through March 11. With a great cast and catchy songs, this show is hilarious, heartwarming and unforgettable.
The Holy Order of the Little Sisters of Our Mother of Perpetual Faith convent is about as pure as it can get. Deloris' presence isn't pleasing to Mother Superior (Pamela Raney Jackson). As Deloris befriends the sisters, bringing elements from her world to theirs, Mother Superior is nothing short of horrified as she is set in her old-fashioned values. Both have a lot to learn from each other.
The initial clash between Deloris and the sisters in the convent is entertaining. There's plenty of funny moments between both parties where the audience wonders if the relationships will last or plummet. The heartfelt moments, in contrast, are touching. Everyone gives each other a lot of love along with a vast amount of laughter, advice and joy.
Meanwhile, as Curtis and his sidekicks spend their time looking for her, their antics are good fun. Their song and dance routines feel like something out of an old movie. They're choreography has elements of classic old-school comedies and are very entertaining. The trio serve as a great comedy relief and as goofy villains to balance out the tension.
While the play may appear to be simply about a woman who witnesses a murder in an alley, there's way more to it. If it weren't for Curtis and his sidekick's antics, it would be harder to remember the reason Deloris is hiding in the first place. The trio is a great way to move the story forward.
When Deloris and the sisters sing together, it fills the stage with powerful voices that make you want to stand up and clap along to the beat.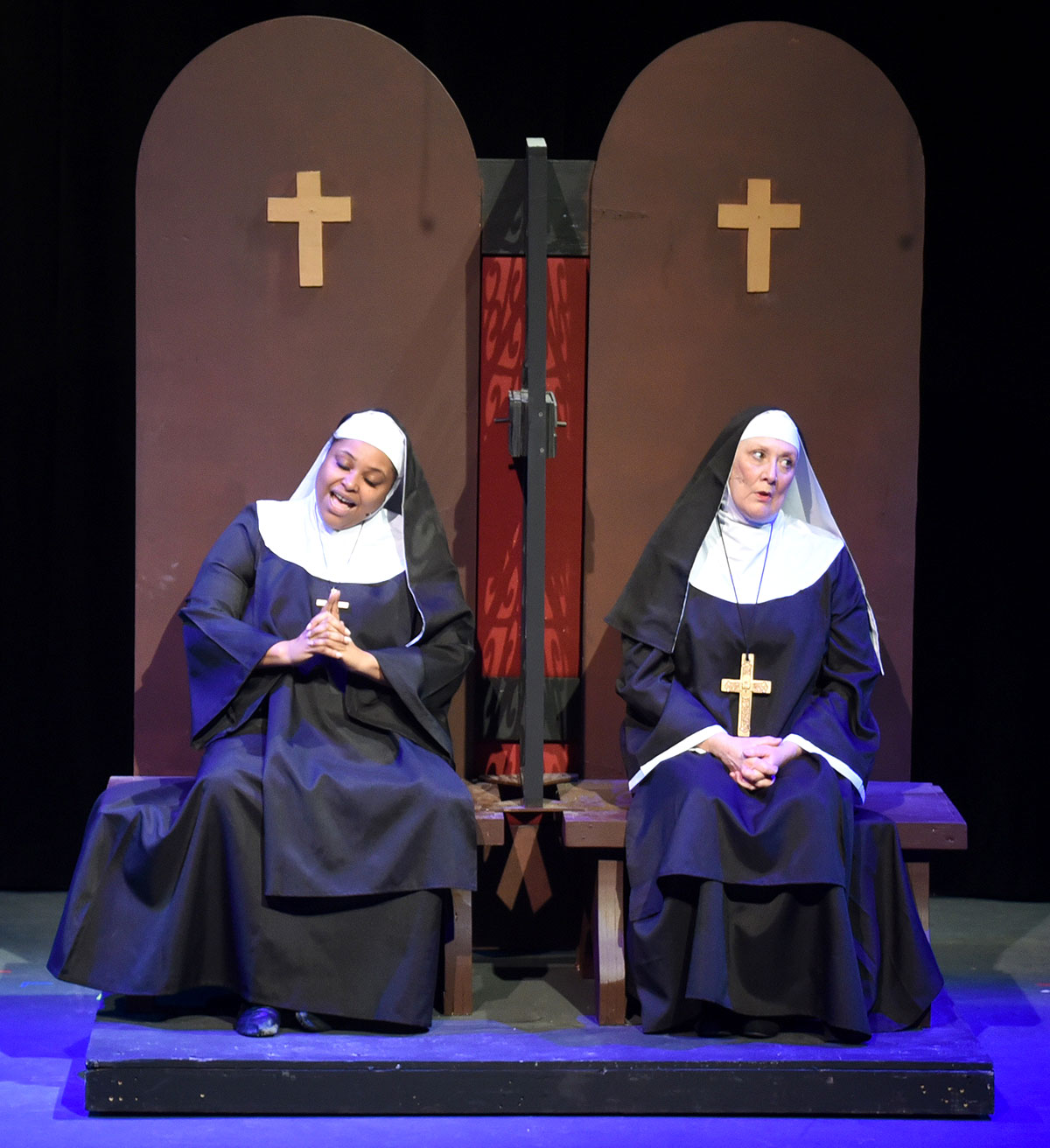 Marshey Smith's Deloris steals the show. She is engaging and has many great moments. Her outgoing and joyous personality brings out the character in everyone in the convent. 
Raney Jackson's Mother Superior is also a standout. While she is stubborn to Deloris, she still brings a lot of humor and has her own occasional moment in the spotlight that stands out. 
Brandon Rhodes's Curtis is a great villain. He brings suspense to the story and his intelligence is a great contrast to his stereotypically dumb sidekicks. 
Everyone in the cast brings a lot to the table. Through comedy and song, "Sister Act" keeps us laughing and warms our hearts. 
"Sister Act" continues through March 3, 4, 9, 10 and 11 at 7:30 p.m. with a matinee performance on March 4 at 2 p.m. BCP is located at 4155 Laurel Avenue. Tickets can be purchased at beaumontstages.com.