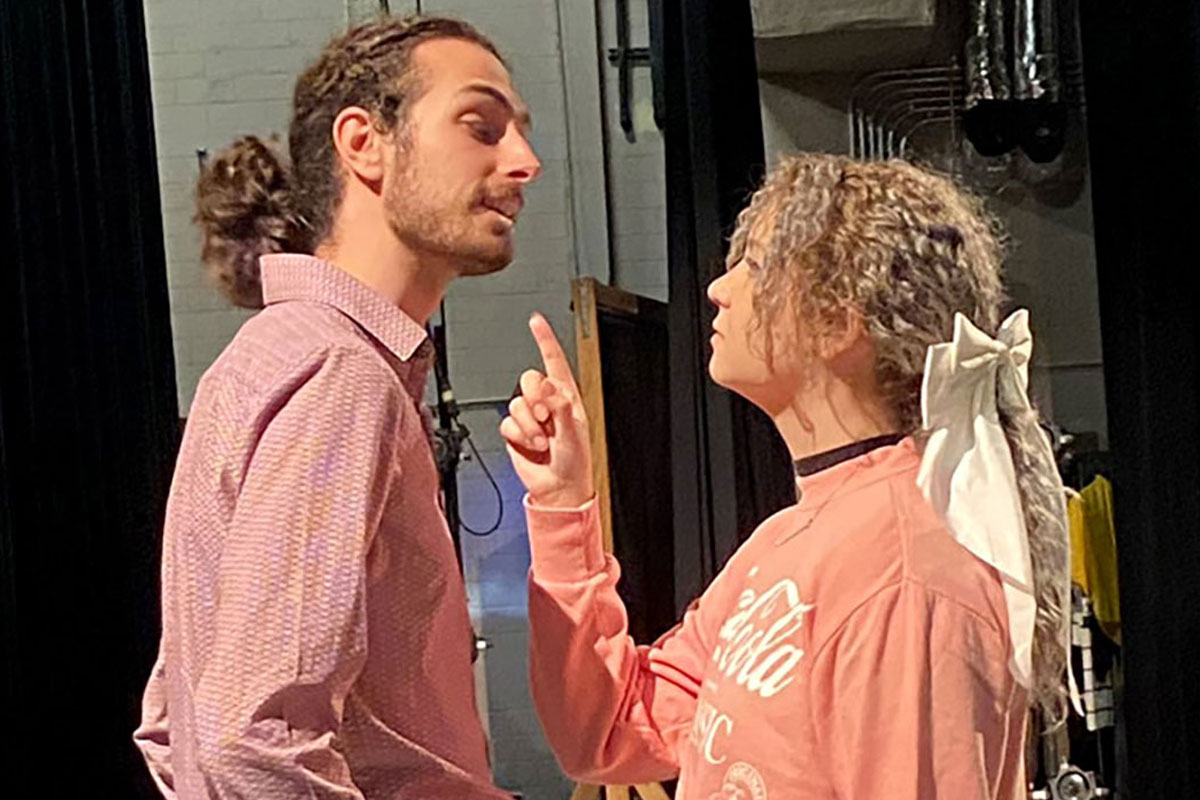 Life leads us all along different paths. Through the decades of a person's life, many historical and personal changes follow. Thirty years of life changes anyone, which begs the question, How much will it change Dr. Heidi Holland?
Lamar University's department of theater and dance presents "The Heidi Chronicles" by Wendy Wasserstein, Feb. 23-26.
"The play follows Dr. Heidi Holland, who is an art historian, as she goes through the decades of the '60s, '70s and '80s," director Allan Brincks said. "We follow her, but we see her friends and the people she has relationships with as well, and how those different decades influenced them.
"We see them changing from young adults to adulthood and, how they navigate careers, relationships, women's rights, and the role of women during those time periods. We were looking for lots of roles for strong women and this play had that."
Wasserstein's "The Heidi Chronicles" was released in 1988 and won a Pulitzer Prize and a Tony Award in 1989.
"Ultimately, it still has a lot to say to audiences today," Brincks said. "That was one of the things that struck me when I was reading it. Even after the first readthrough, all the students were like, 'This is still really pertinent for today.' It's not just a period piece."
Brincks said he first read it when his sister had a copy, but was aware of it already due to its prominence within the theater community. 
"Wendy Wasserstein was kind of a prolific female writer at the time when there weren't many female writers," he said. "We could always use more. She made some big waves when Chronicles came out."
Set designer Lee Barker has done a really good job of designing the set, Brincks said.
"Since it takes place in multiple decades and many different places, we decided to go with something that was a little bit sparser, where we have projections filling in some things and furniture pieces to give a hint about location (including) the shape of the set itself," he said. "I've been calling it a bottle or urn shape. It's in a corner thrust configuration, which is a little bit different from what audiences may have seen here in the past few years.
"(We played) around with some of those ideas because we move so quickly from decade to decade, and from place to place, that having a huge set to do all that wouldn't really accomplish it very well, unless you had very long scene changes."
Brincks said a lot of the transitioning between decades comes down to Tanner McAlpin's costume design.
"As an art historian, Heidi's looking back," Brinks said. "A lot of this piece is the ideas, it's her memory, which is why there's not a whole lot of very detailed, naturalistic sets. Each scene is in a specific time period and color palette as well. So, it's almost like she's going through these different paintings or portraits from different moments in her life. McAlpin has done a really good job of setting that up that we can see from the costumes."
Brinks said the play offers audiences to put their own interpretation on Heidi and her friends.
"There's so many things in this play, that everyone is going to take away something different," he said. "I think it's just one of those things you got to come and see for yourself."
Showtimes are Feb. 23, 24, 25 23 at 7:30 p.m. and 2 p.m., Feb.26 in the University Theatre. Tickets can be purchased at lamar.edu/lutdtix.