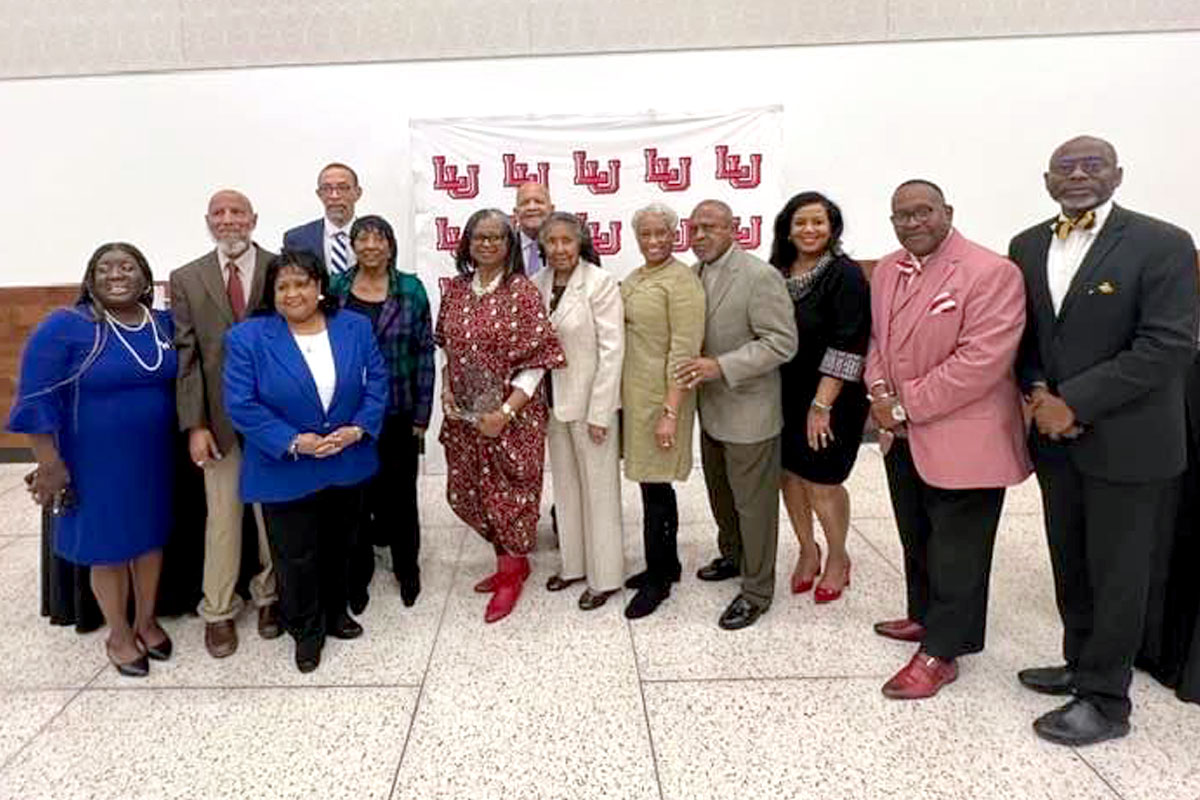 Lamar University's Division of Diversity, Inclusion and Community relations hosted "The Tie That Binds Us: Living Legends," an event where students, scholars, Greek organizations, members of the community participated in a panel discussion with alumni and retired teachers, Feb. 15, in the Setzer Student Center Ballroom.
Panelists included former LU staff Vernice Monroe, Richard Price and Lula Henry, and alumni Lillie Gilford Lloyd, Regina Holmes, Greg Pumphrey, Kenneth E. Lloyd, Addie Allen, Audwin M. Samuel and Zelinka Deal.
Also on the panel was Port Arthur mayor Thurman Bartie who graduated with a degree in political science and government in 1992.
"My (Kappa Alpha Psi) fraternity brother, he called me and asked if I would consider participating in this event, so I placed it on my calendar," he said. "We pledged the entire semester, beginning around September 10,1975, and went over to December 5 of 1975. Things were not how they are now."
During his time at Lamar University, the African American community was much smaller than it is now, Bartie said.
The college experience was life changing especially as African Americans were at a disadvantage in the 1970s, Bartie said.
"Being an alumnus, I cherish my experience, because individuals that look like us were not given the same opportunities back then, because of the certain level of difficulty for us, as well as the academic and scholastic difficulty," he said.
Bartie said one challenging experience happened before his graduation.
"I was African American, as opposed to a fellow student of mine who was a Caucasian white guy with the same graduation track, doing the same thing the same way," Bartie said. "(A professor) passed the white guy but failed me, and it was disheartening. This happened while I was in the process of filling out graduation applications. When it occurred, it was disturbing and a life changing experience for me."
Bartie said he had a cousin who was on the board of regents who called the chancellor. The chancellor, in turn, called the LU president and the president called the dean of the college.
"I was called on a Friday, the graduation was Saturday, and he told me, 'Bartie you're going to graduate. Don't tell this to anybody, but no one understands how crazy prejudice is in the South against people like yourself,' Bartie said. "That was the most challenging thing out of everything because I could've lost it all."
Bartie said young adults are our future leaders and are important. He has some important advice for students.
"Know yourself, know who you are, and chase your dream." he said. "Don't do things that would categorize or stereotype yourself, that would eventually impede your progress. If you think the same way you do as when you were 10, then something is wrong with you — you're underdeveloped. If you know who you are you will make choices now that will result in positivity later."
Bartie built on his time at Lamar to become a civic leader. He said students should not beat themselves up about mistakes they make at when they are young.
"Life is a progression not a digression," he said.