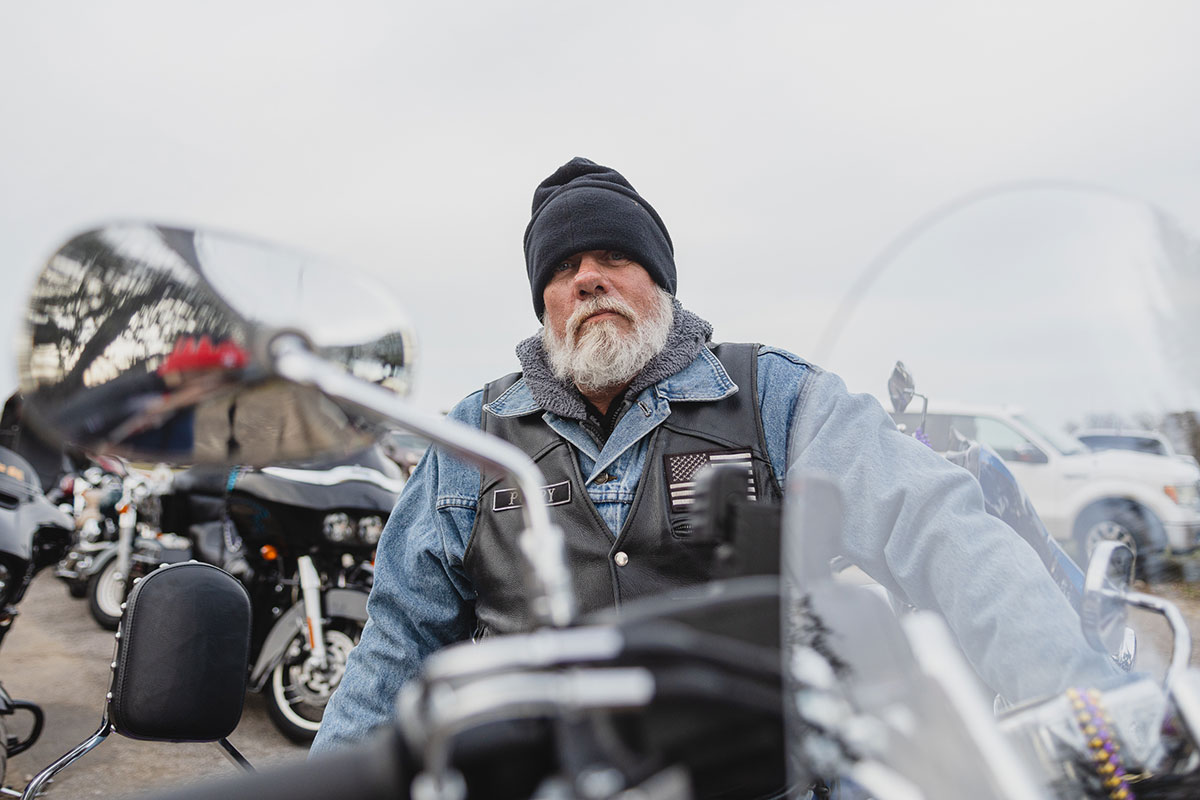 The thundering sounds of engines revving could be heard reverberating down Beaumont's Main Street, Feb. 18, as area bikers paraded for the Mardi Gras of Southeast Texas Motorcycle Showcase.
Entrants decorated their bikes — as well as donning costumes — as they showed off a variety of bikes.
Leathernecks Confederation MC member Johnny said he has owned his 2010 Harley Davidson Street Glide since 2018 and started customizing it in 2020.
"You think you know about building a bike until you realize you don't," he said.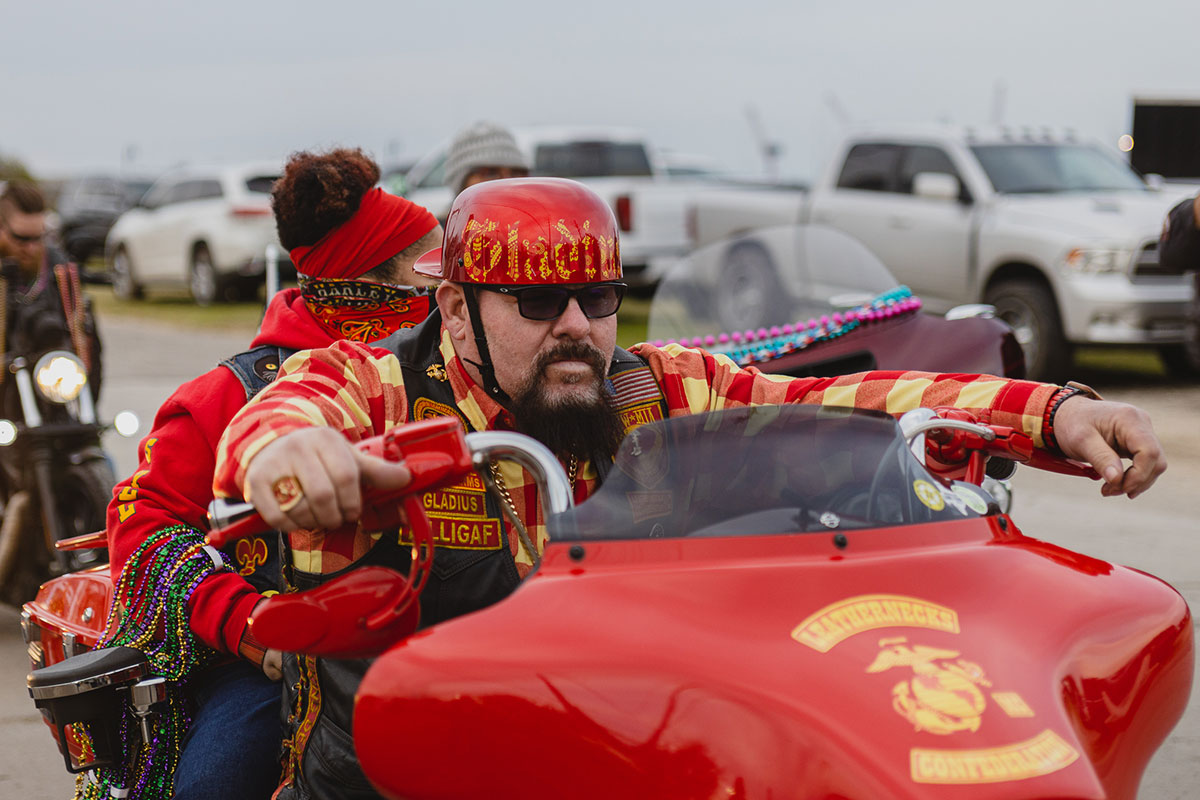 Johnny's bike was the loudest but not because of its engine or exhaust, but because of the sound system he built.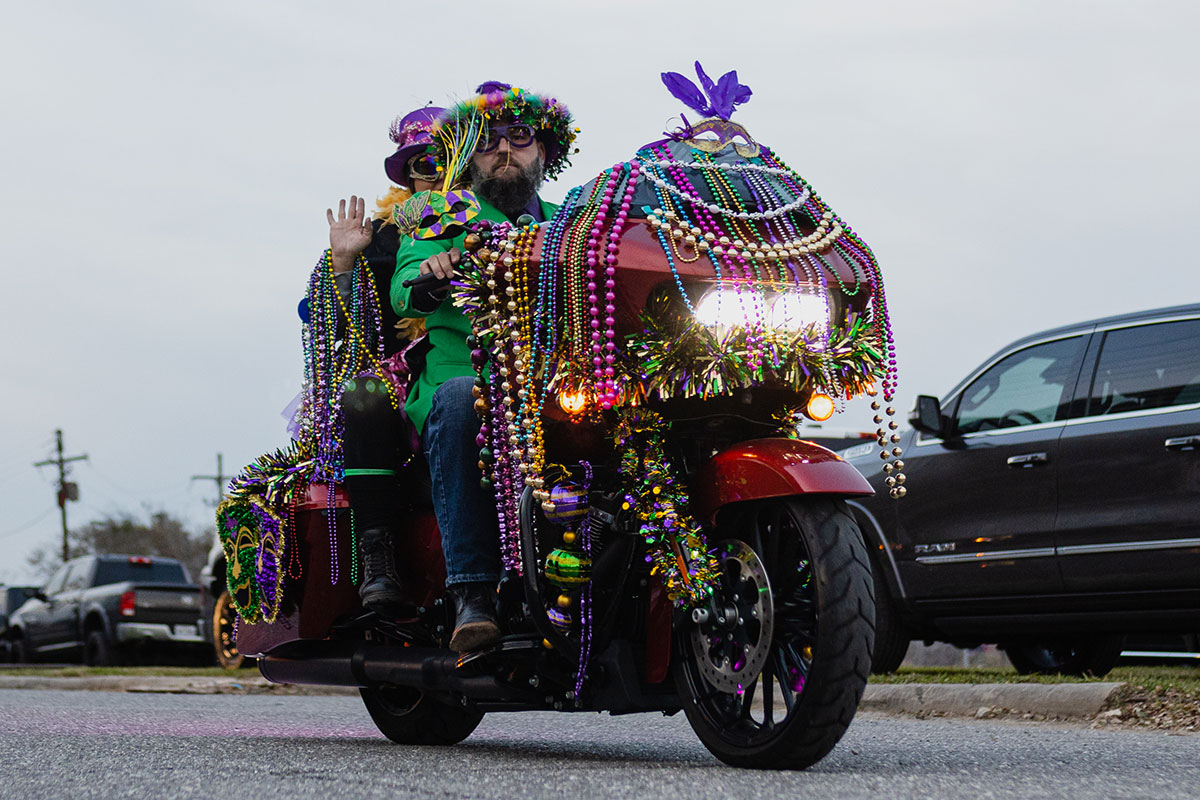 It wouldn't be Mardi Gras without colorful beads and some riders decorated their bikes for the occasion.
Johnny Colunga decided to take costuming to the next level by dressing up as the Batman and customized his 2018 Polaris Slingshot accordingly.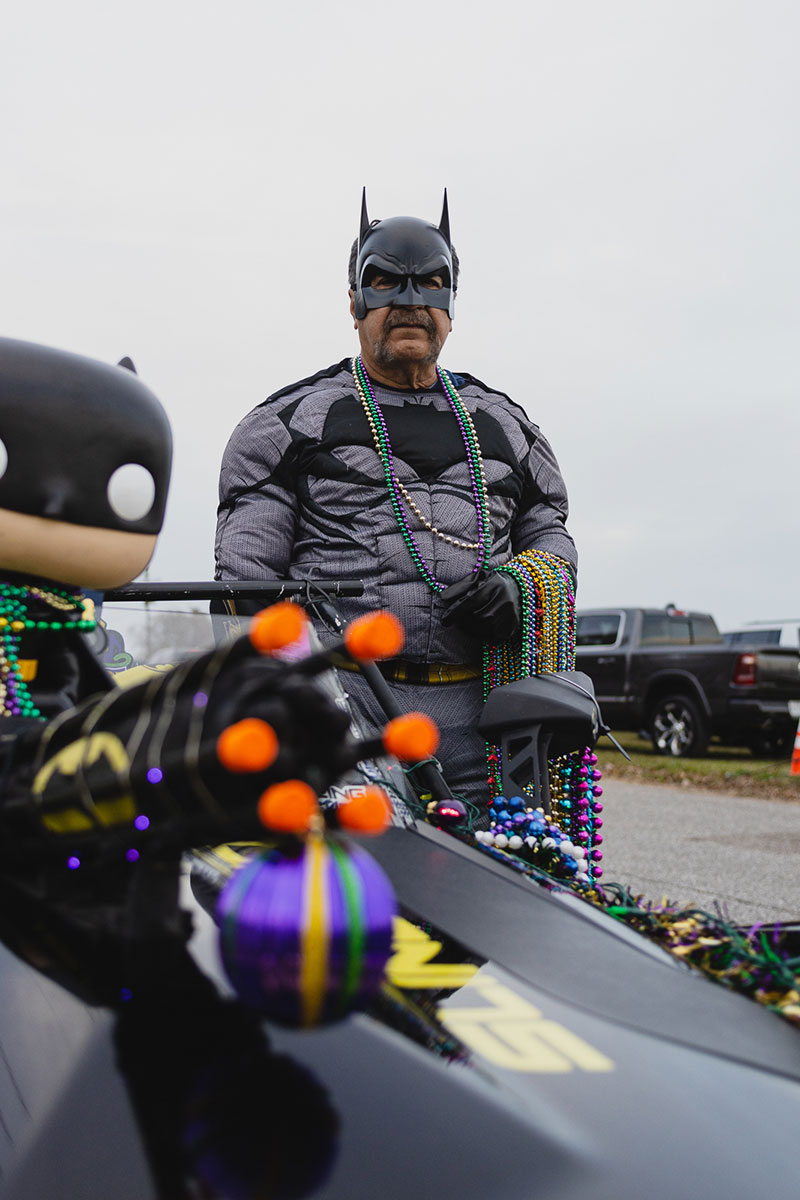 "My kids always called it the Batmobile so I decided I might as well make it," he said.
It took Colunga three years and six months to build this hot rod.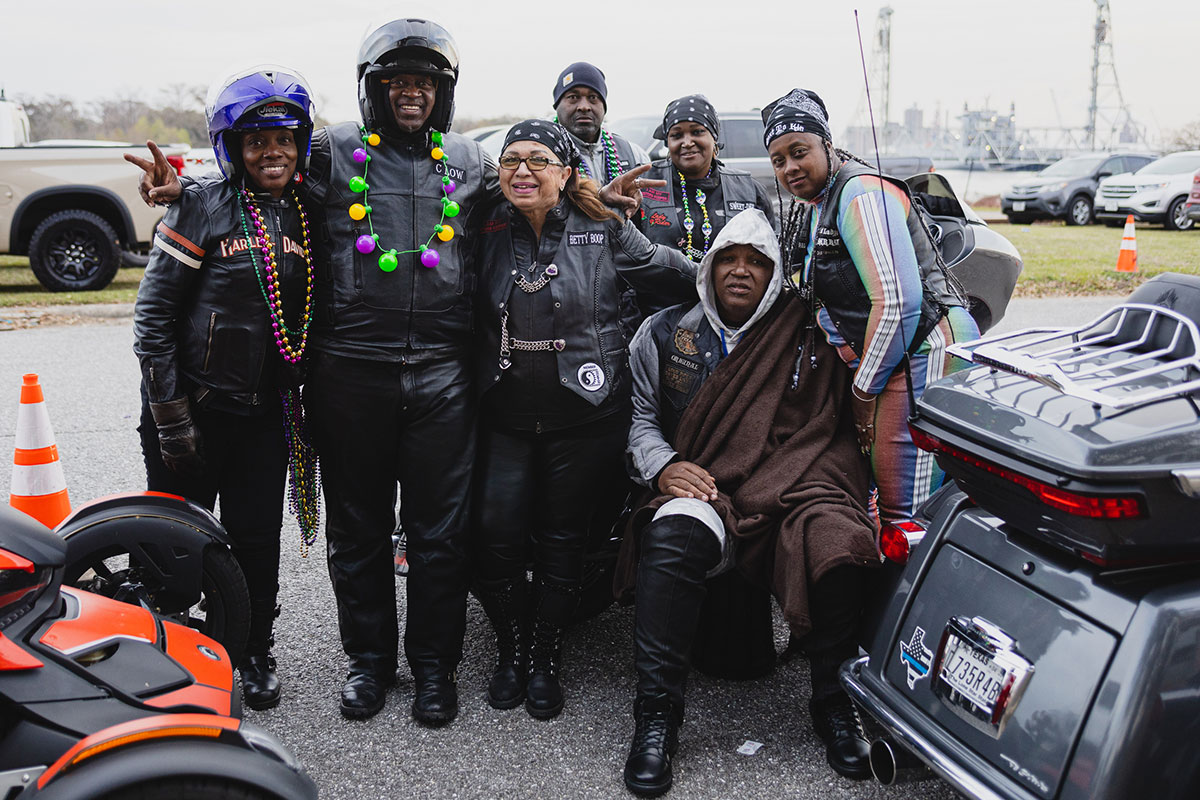 Most of these biker clubs consists of retired firemen, retired police officers, army veterans, and even a teddy bear made an appearance.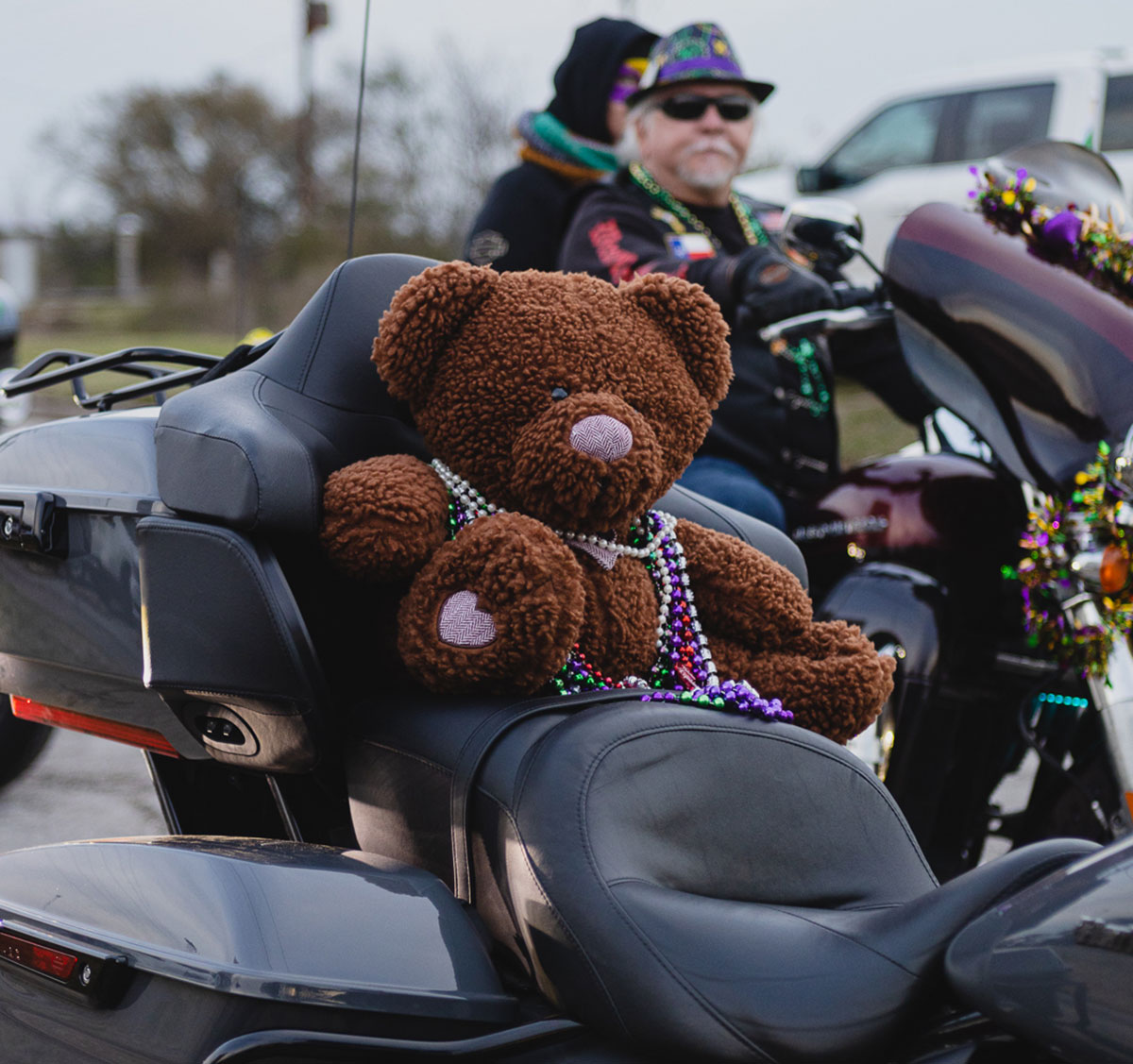 "They like to ride too," one of the bikers said.