BEAUMONT, Texas – Junior Chris Pryor scored 20 points and freshman Jason Thirdkill Jr. added 15 as Lamar University took Northwestern State down to the wire Saturday afternoon before falling by the final score of 72-68.
 
The Cardinals (7-17/3-8 Southland) found themselves down 10 points in the first half and nine early in the second to Northwestern State (who entered the day tied for second in the standings) but LU never quit attacking.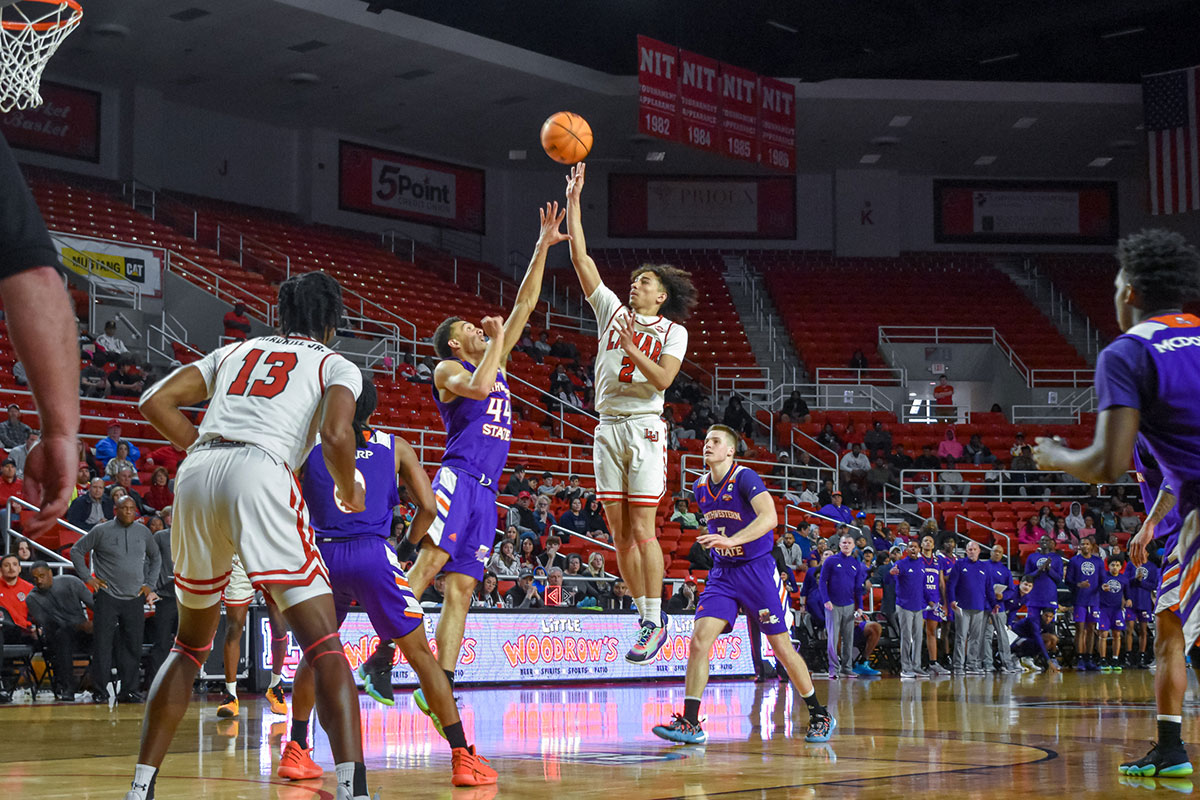 LU finished the day shooting 25-of-58 (.431) from the field and was more accurate from the long range converted 9-of-20 (.450) attempts. Big Red also led the battle on the glass outrebounding Northwestern State, 34-29, including 10 offensive rebounds – which led to a 14-4 advantage in second chance points.
 
The Cardinals also turned Northwestern State over 12 times which Big Red converted into 22 points. Oddly, the Cards turned the ball over more (13) but were able to limit the damage from those mistakes. Northwestern could manage just 12 points from LU's miscues.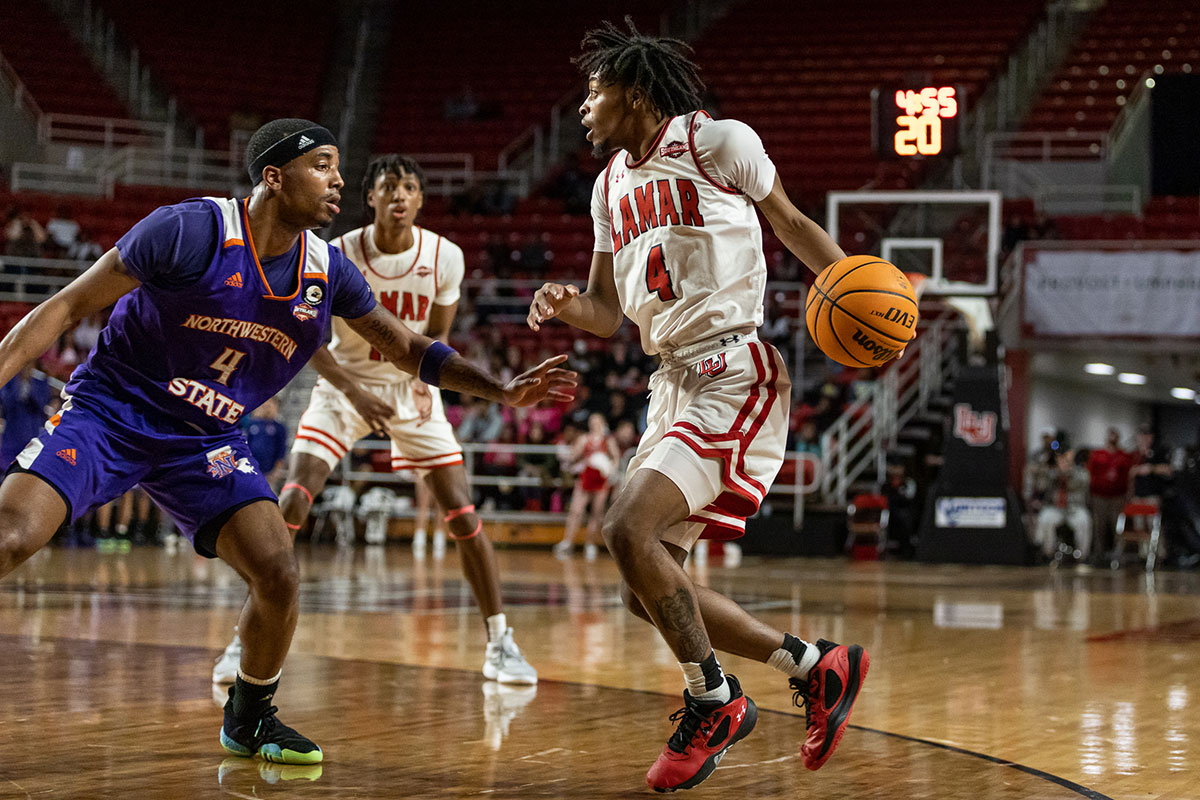 The Demons were 24-of-50 (.480) from the field, including a 12-of-26 (.462) effort from long range. Northwestern was led by 23 points from Demarcus Sharp.
 
The game was close in the early stages, until Northwestern State rattled off an 11-1 run with just over four minutes remaining in the first to build a 10-point lead. The Cardinals wasted little time opening the second half by erasing the advantage. Sparked by two Pryor baskets (including a triple) LU went on a 16-4 run to take a two-point advantage, 39-37. The lead was pushed to four on the Cardinals' next possession.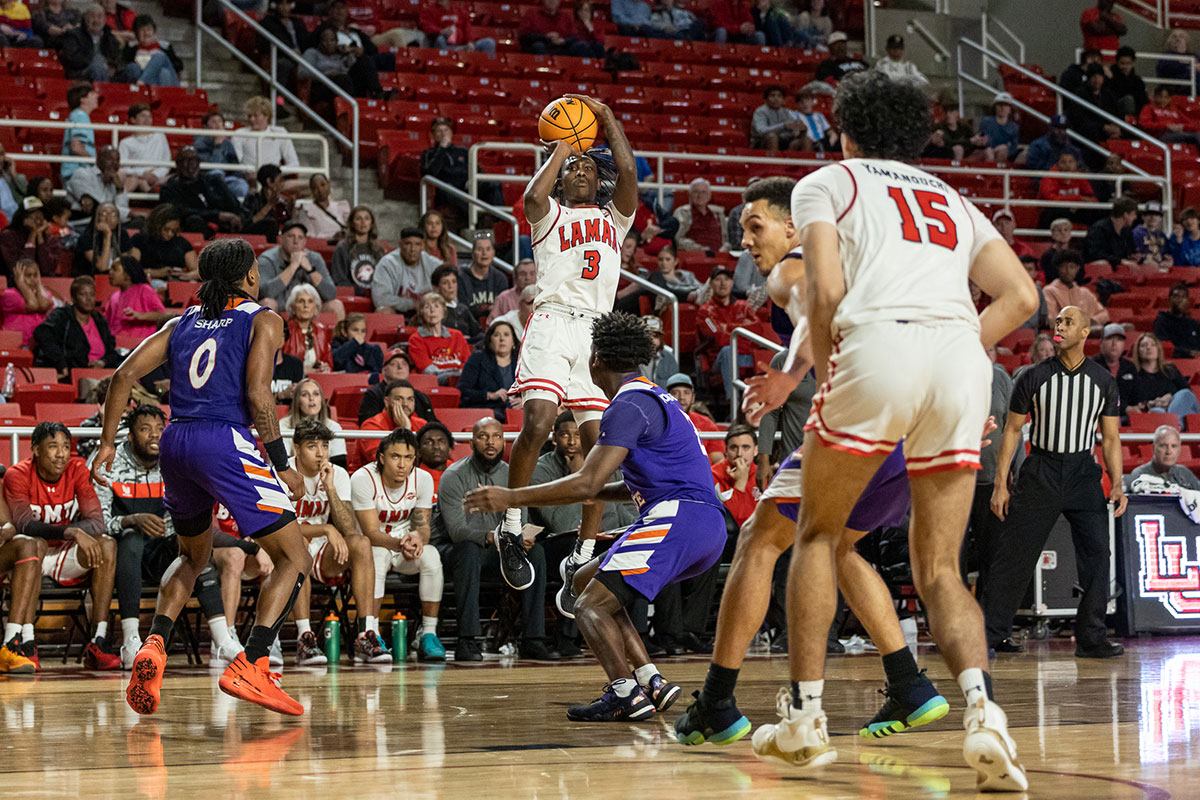 The game would remain nip-and-tuck for the remainder as neither team could gain more than a four-point lead until the final three minutes of action. NSU grabbed a four-point lead on Dayne Prim bucket with 14:57 remaining, only to see the Cards answer back with a three-point advantage with just over 12 to play.
 
The Cardinals led by two with 7:05 left when NSU recorded the key stretch of the game. Following a Thirdkill basket, Northwestern got two free throws to tie the game and followed a Cardinal miss with a three-ball. That stretch sparked an 11-2 run that saw the Demons claim a seven-point lead with 3:03 remaining.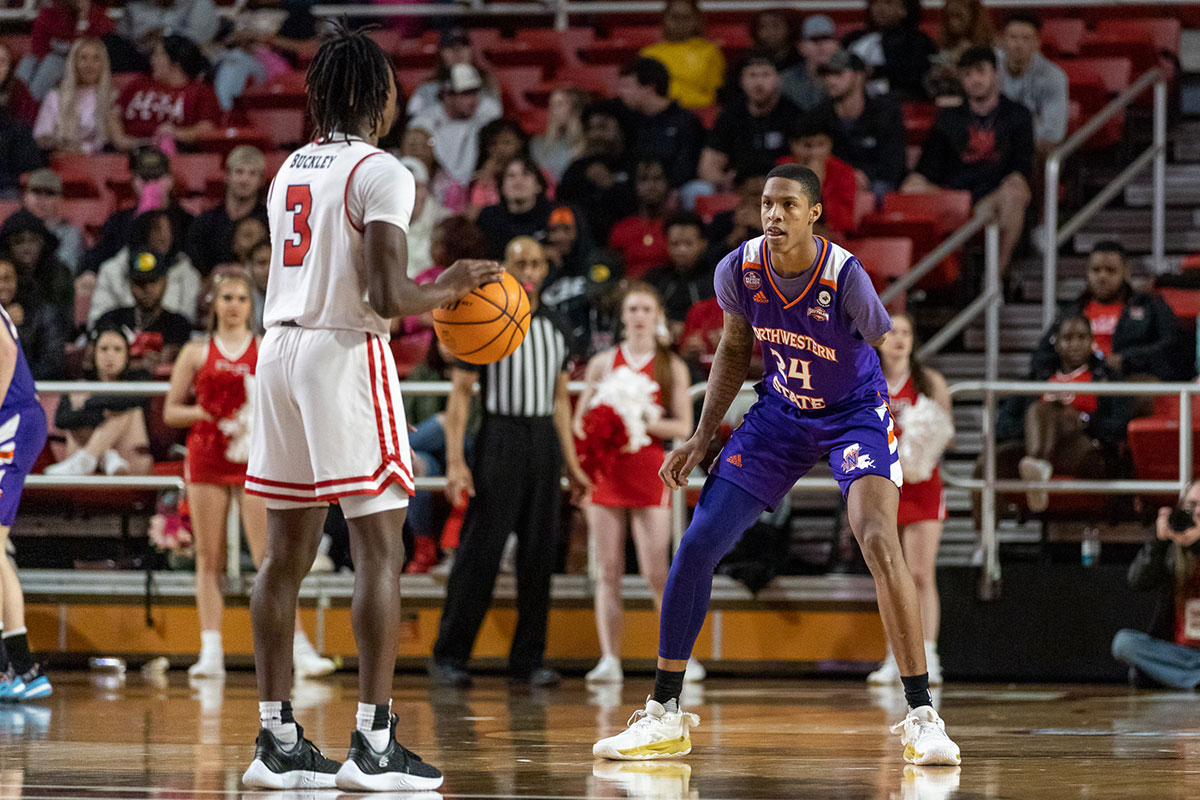 Big Red hit several key baskets down the stretch trimming the deficit to three twice and two late, but Northwestern hit the free throws down the stretch to keep the game just out of reach.
 
The Cardinals now hit the road looking to get back in the win column. LU will be in San Antonio, Thursday to face UIW. The game against the Southland's other Cardinals will begin at 7:30 p.m. from McDermott Arena. The game is slated to tip off at 7:30 p.m.