BEAUMONT, Texas – Freshman Nate Calmese scored a game-high 32 points and sophomore Terry Anderson
 added 24 points (both career highs) as Lamar University caught fire in the second half and roared past Houston Christian for a 91-75 victory at the Montagne Center. 
The Cardinals couldn't miss in the second half knocking down 19-of-25 (.760) shots to finish the game 34-of-52 (.654) from the field. Big Red was also effective from beyond the arc (6-of-14/.429) but most of their damage came from in close.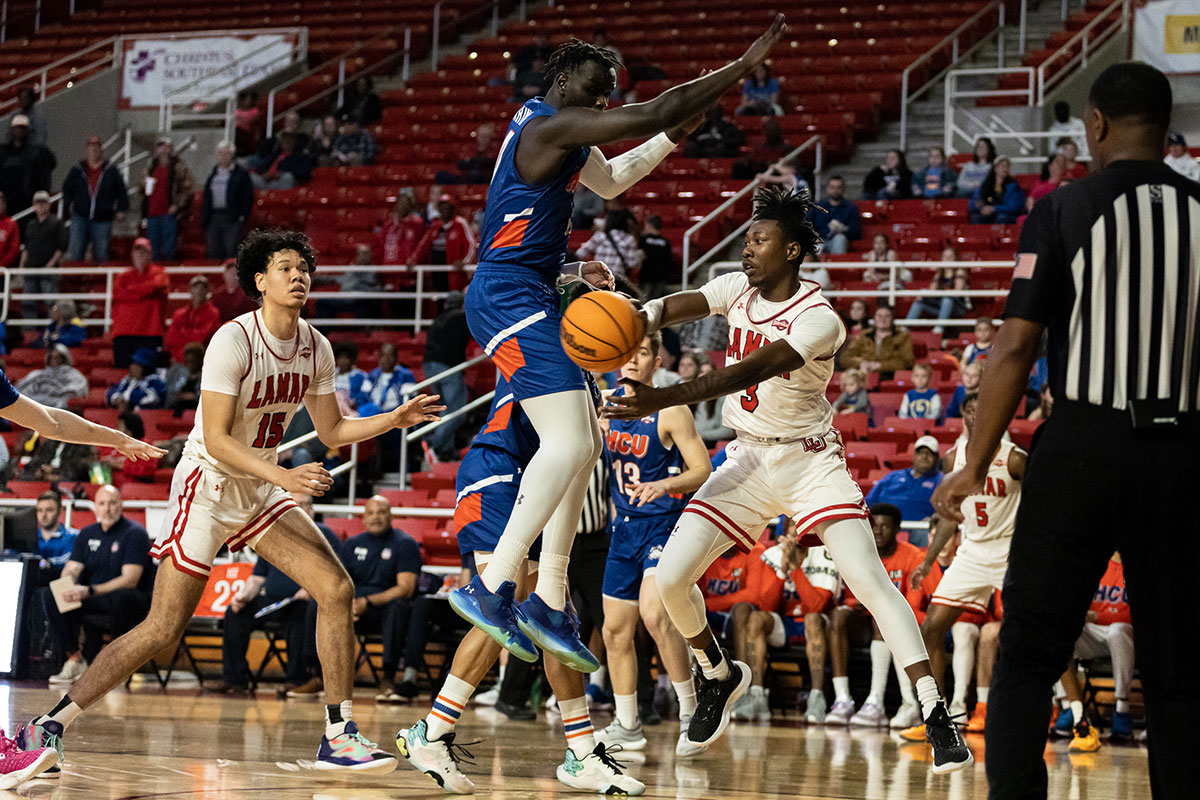 Calmese and Anderson were two of three Cardinals who finished the night in double figures as sophomore 
Jakevion Buckley 
also added 11 points. Anderson led the Cards on the glass with eight rebounds, as LU outrebounded HCU by nine, 33-24. 
HCU was led by Maks Klanjscek's 21 points, as the Huskies shot 22-of-49 (.449) from the field and 12-of-25 (.480) from three-point range.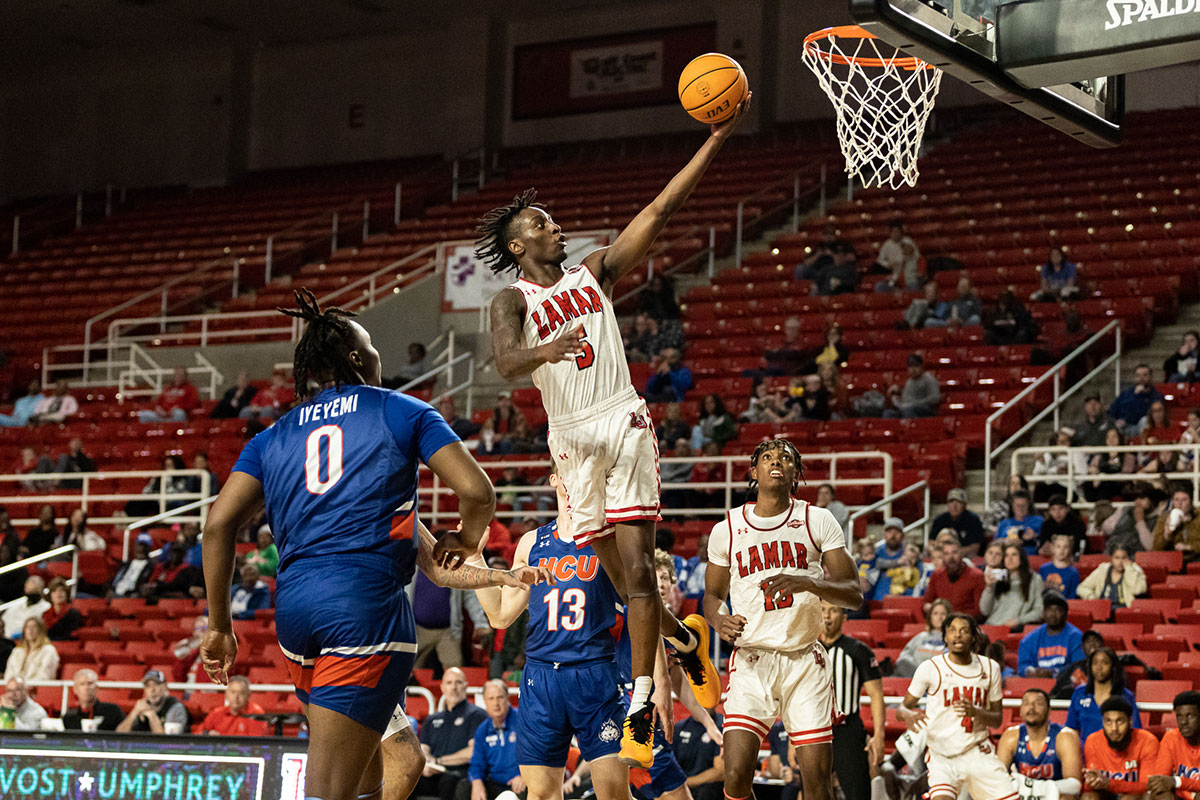 Houston Christian took a seven-point lead into the locker room after a three-pointer at the buzzer from Andrew King. A play, which at the time, appeared to hand the Huskies all the momentum actually had the reverse outcome. 
The Cardinals came out of the locker room and immediately trimmed the deficit down to two less than two minutes into the half. Trailing by five just moments later, the Cardinals got a dunk from freshman Jason Thirdkill which sparked a rally. LU went on a 21-4 run to build a 12-point lead and never looked back.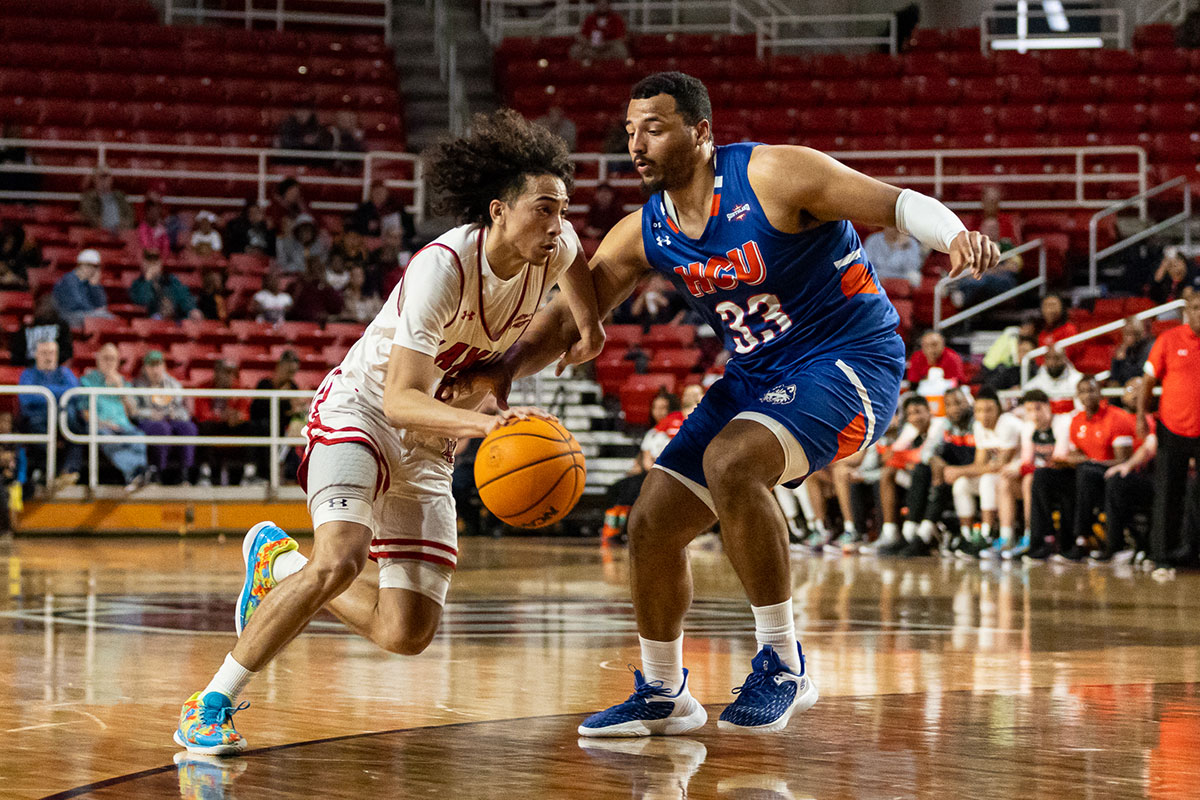 Houston Christian could get no closer than 10 after that as the Red and White held on for their ninth win of the season. The Cardinals (9-18/5-9 SLC) will now travel to Houston Saturday to face the very same Huskies. The rematch will tip off at 7 p.m. from Sharp Gym.