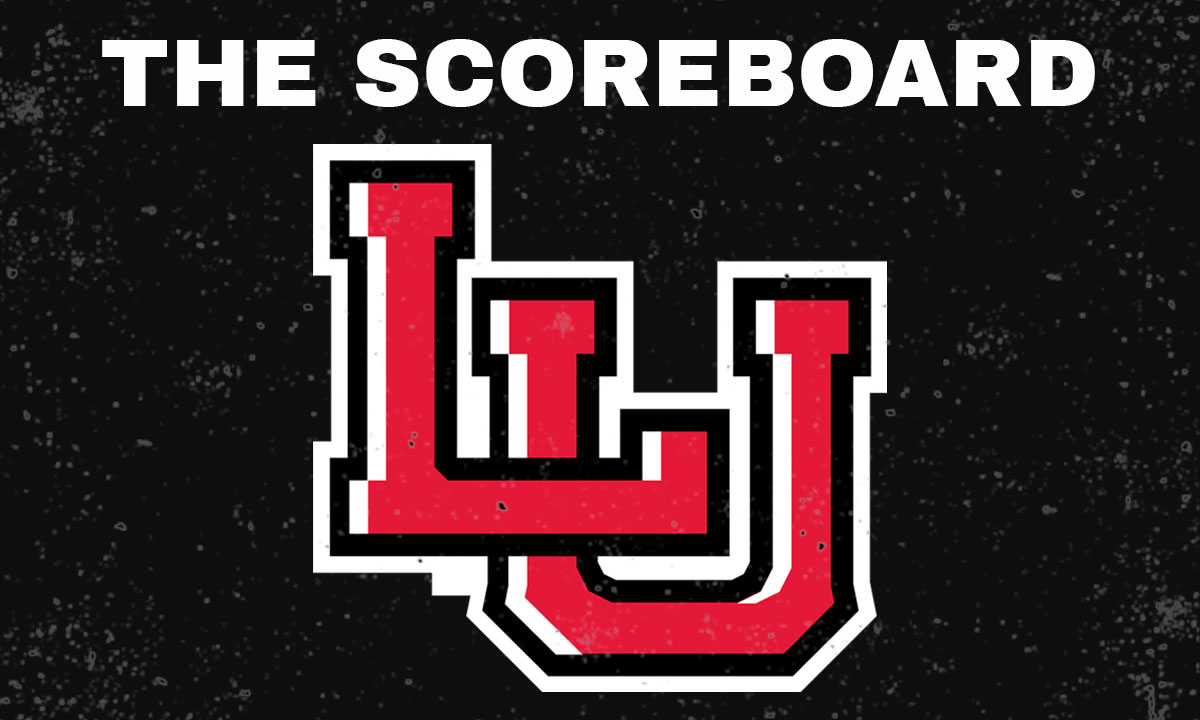 The Scoreboard is your one-stop-shop for all things LU athletics. This piece will be updated daily throughout the week with new scores, results and more.
Jan. 21:
Women's basketball snapped a three-game losing streak with a blowout win over Incarnate Word, 72-52. Sophomore Akasha Davis put up 26 points and eight rebounds, while Malay McQueen shot 50% from three-point range to finish second in scoring with 14 points. The team improved to 9-9 overall and 3-4 in conference play.
Men's basketball lost to UIW, 70-64. Nate Calmese scored 16 for the Cardinals, and Chris Pryor dropped in 15 as well. They're 6-14 overall, coming in at 2-5 in the Southland.
Men's tennis played a doubleheader in Stillwater, Oklahoma. They fell 4-0 to Omaha in the first match, but defeated Oral Roberts, 5-2, in the second contest. The Cardinals swept all three doubles matches and Max Amling, Filippo Salsini and Max Milic all won in singles.
Jan. 22:
Lamar women's tennis defeated former conference rival Sam Houston State University, 4-3, Jan. 22. Megan Do, Margarita Nikonorova, Ana Jolic and Elena Rubio all emerged victorious in their singles matches, giving LU an overall win.
Men's tennis concluded their tournament with a 7-0 loss to Oklahoma State.
Jan. 24:
LU's Margarita Nikonorova earned Southland Conference women's tennis player of the week honors for her performance. This is her first time to win the award.
Jan. 26:
Lady Cardinal basketball beat Texas A&M-Commerce, 66-49, at the Montagne Center. Sabria Dean paced the team in scoring with 16 points, followed by NJ Weems with 13. They now sit at 10-9 overall and 4-4 in conference play – good for fifth place in the Southland Conference standings.
Men's basketball didn't fare as well, falling to A&M-Commerce, 62-57. Nate Calmese again led the team in scoring production with 17, while Terry Anderson chipped in 16. The team sits at 6-15 overall and 2-6 in conference play. On a positive note, the Cards have still played their opponents close despite being undermanned due to injuries. They've lost their last two games by a slim margin of just 11 combined points.
Countdown to Baseball & Softball:
The start of baseball season is 21 days away – the Cardinals will open their campaign at home in Beaumont versus Oakland University, Feb. 17.
Lady Cardinal softball is 13 days away from their first contest, which will be part of a tournament at the University of Houston. In the Southland's preseason rankings, Lamar was projected to finish sixth in the conference this season.