BCP's 'The Mountaintop' inspires action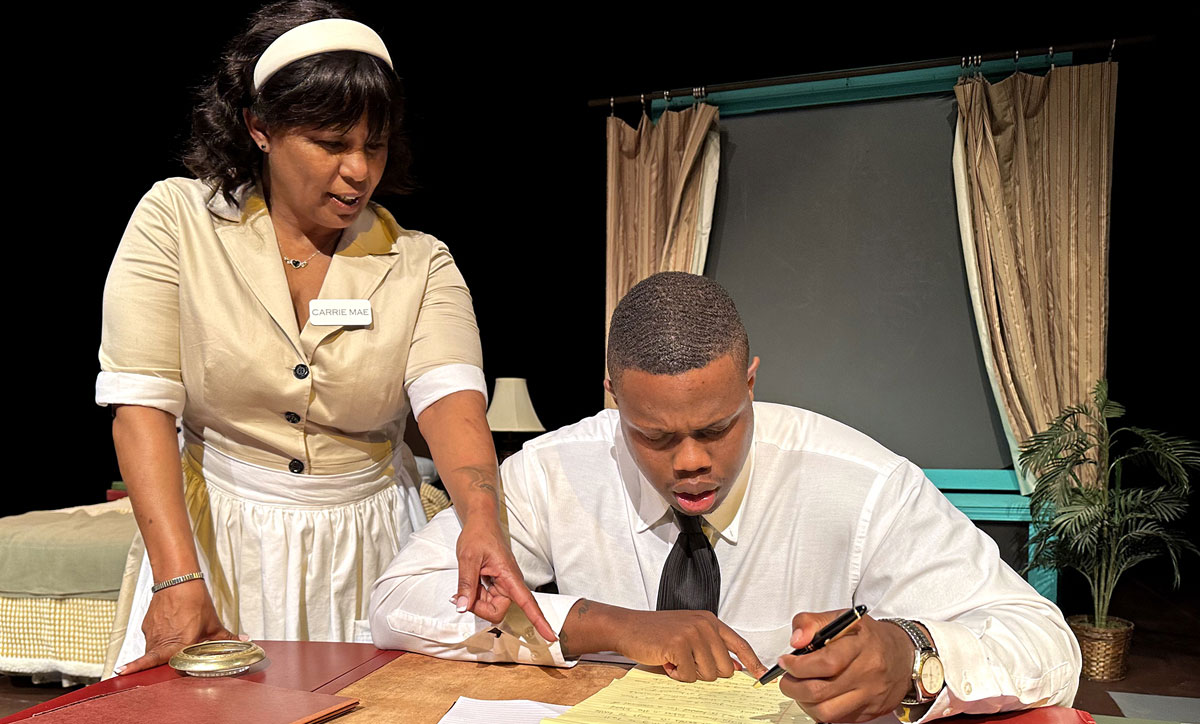 As the rain pours down on the Lorraine Motel, Dr. Martin Luther King Jr. enters his room on the eve of April 3, 1968. He takes off his shoes and recovers from an exhausting day. He calls room service to bring him some coffee for a pick-me-up, thinking it's just an ordinary evening. But unbeknownst to him, this is his last night.
Beaumont Community Players presents "The Mountaintop" through Feb. 4. The play tells the story of King (Romello Styles) the night before his assassination after his notable "I've Been to the Mountaintop" speech. He ends up making friends with motel maid, Camae, (Dena Gray Hughes). As they bond, we learn there is more to both characters than meets the eye.
Styles' King makes us feel we are looking through a window into a real moment from the historic figure's life.
Hughes' Camae steals the show with her humor and personality. Her conversation with MLK is engaging and entertaining to watch. She brings a balance of funny and heartfelt moments which stick with us long after her performance.
Director T.J. Scott takes playwright Katori Hall's script and brings it onto the stage fantastically.
While the play is a hypothetical exploration of the events which occurred on the night of April 3, it feels like we are watching a real deep dive into the complex feelings and experiences that MLK faced at the time.
The play goes into how King's legacy lives on. "Near the end of play, the phrase "the baton passes on" is repeated. It is a message that stands as not only a commentary on King's legacy, but also a call to action. It is a message for everyone that the baton of humanity passes on to each generation, especially those who strive for change in the world.  
"The Mountaintop" continues Jan. 27, 28 Feb. 2, 3, 4 at 7:30 p.m. with a matinee performance Jan. 28 at 2 p.m. The show runs for about 90 minutes with no intermission.
BCP is located at 4155 Laurel Ave. in Beaumont. For more information, visit beaumontstages.com.