The Lamar University men's basketball team beat Texas A&M-Corpus Christi, 68-66, Jan. 19 in the Montagne Center. The Cardinals won despite trailing by 16 points in the 14th minute. The Cardinals pulled off the upset against the Southland Conference-leading Islanders.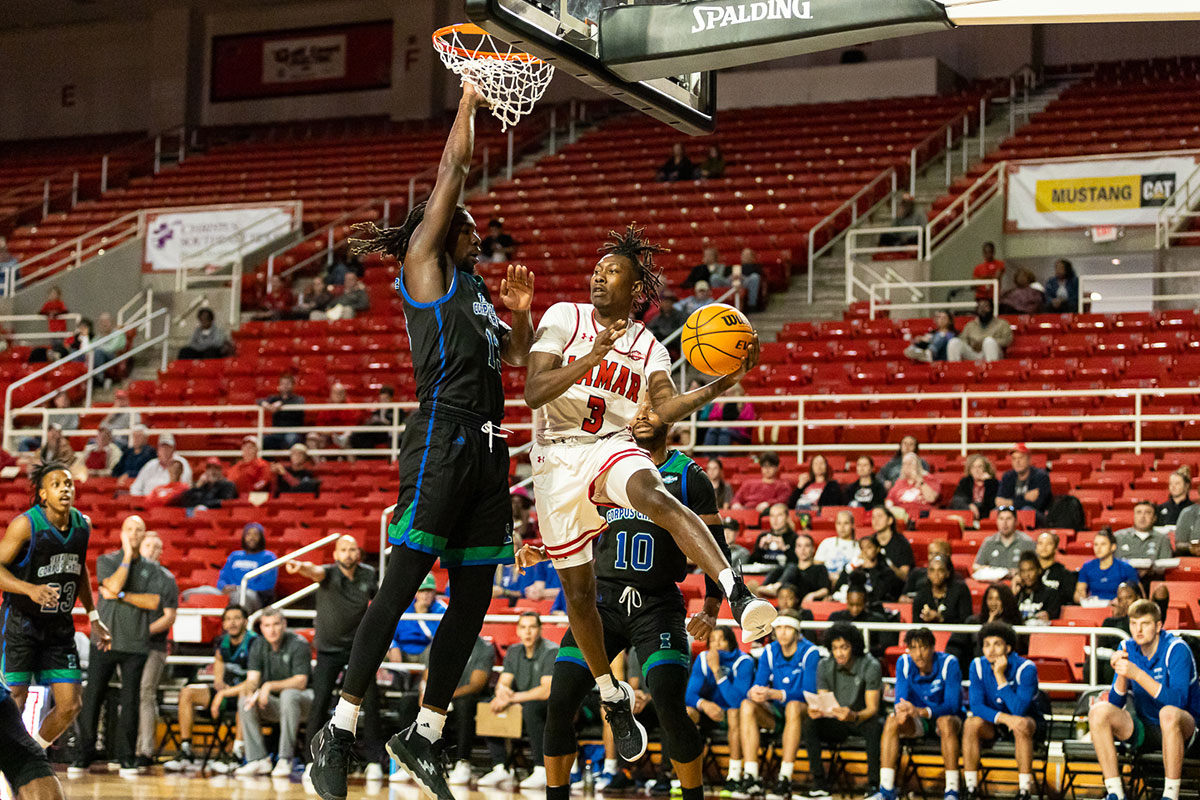 LU freshman guard Nate Calmese scored 21 points and has proven to be the closer for this team, hitting two clutch baskets in the last 42 seconds of the game. This is Calmese's ninth 20-point game, which leads all freshmen in the country. He made 50% of his field goals, including 50% of his 3-pointers, also shooting 9-12 from the free throw line.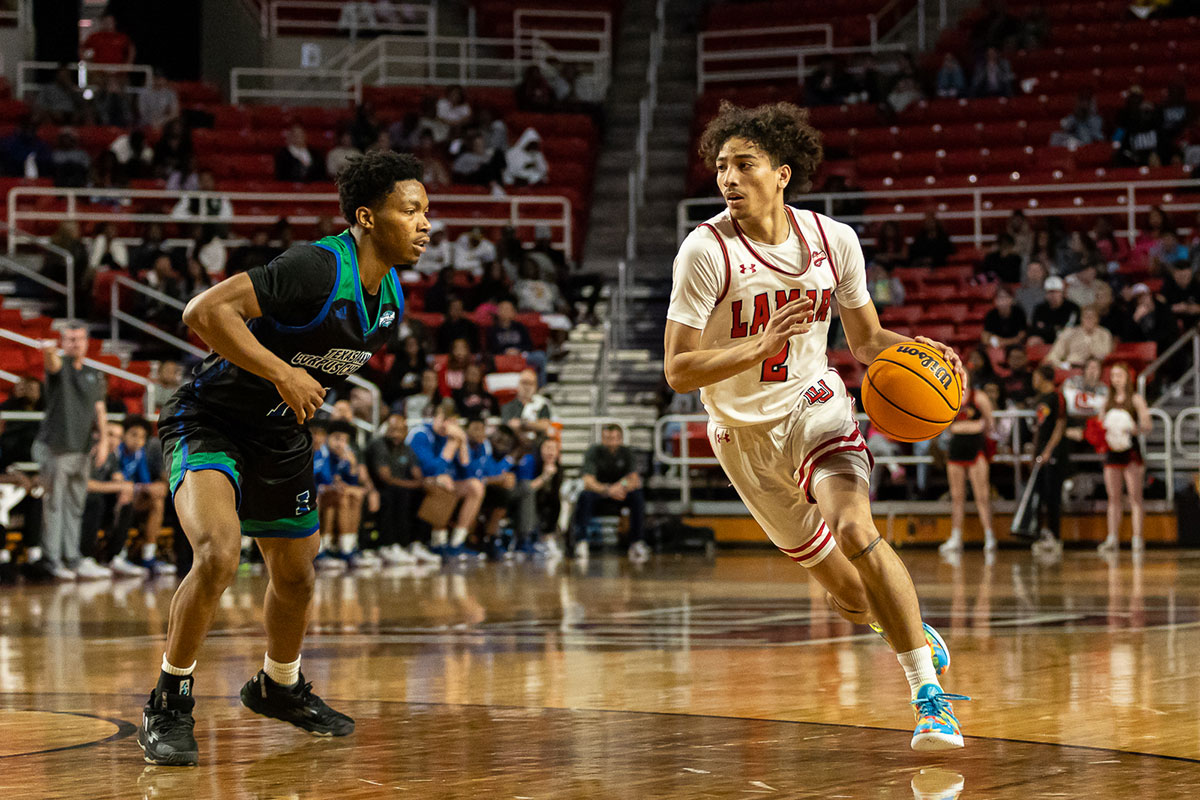 Freshman center Yuto Yamanouchi-Williams scored his fifth double-double of the season with 10 points and 11 rebounds in 18 minutes. Yamanouchi-Williams shot and made just one 3-pointer but shot 3-4 from the free-throw line.
The Cardinals struggled in the first half, shooting 9-23 from the field and 2-9 from three. The Islanders shot slightly better than the Cards shooting 15-35 from the field and 2-7 from three. 
LU trailed by six points at the half, but were immediately shut down when the Islanders went on a 14-2 run to start the second half. This motivated the Cardinals to make a 17-7 comeback to cut the lead to six once again.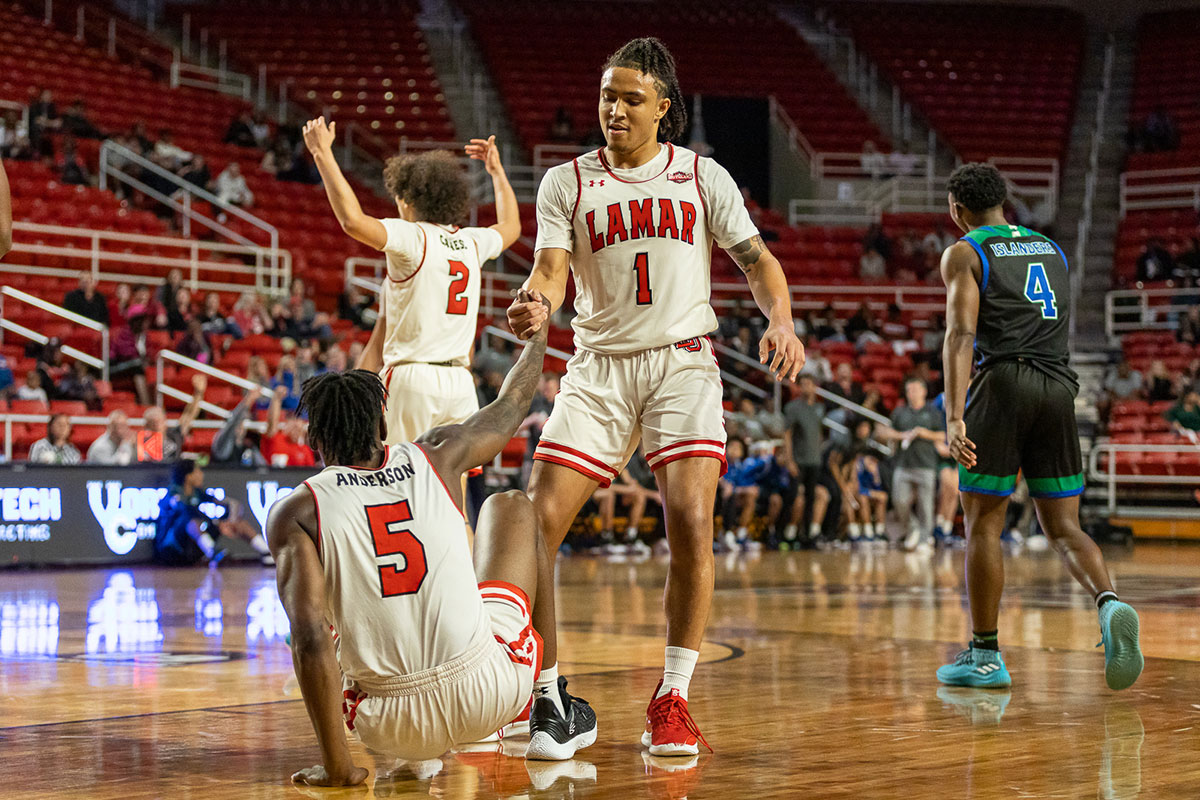 Lamar upped their defense in the last minutes of the game and locked down Texas A&M - Corpus Christi then sophomore forward Terry Anderson forced a foul which sent him to the free throw line. He made both free throws to give Lamar the lead by one point.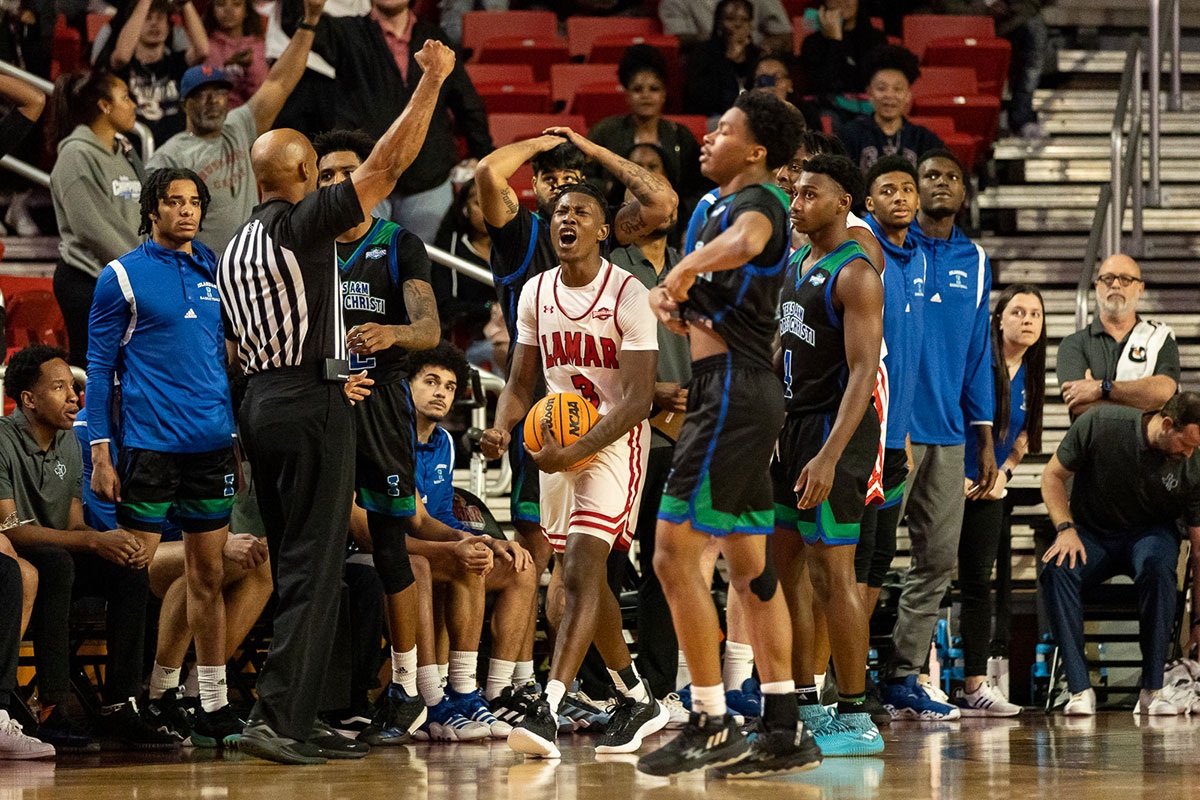 Both teams rallied, exchanging baskets until Calmese's two clutch baskets closed out the game and earned the Cardinals their second win in their last three games.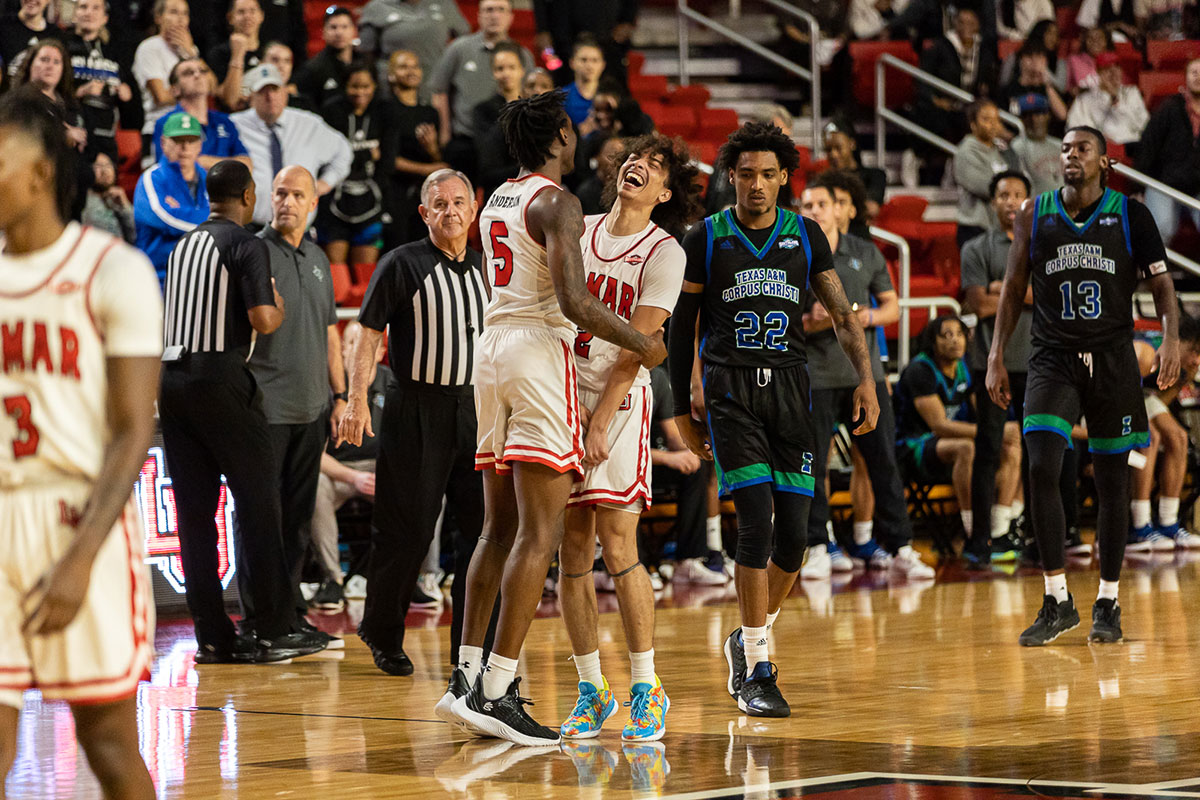 The Lamar University men's basketball team next plays the University of Incarnate Word, Jan. 21, at 6 p.m. in the Montagne Center.