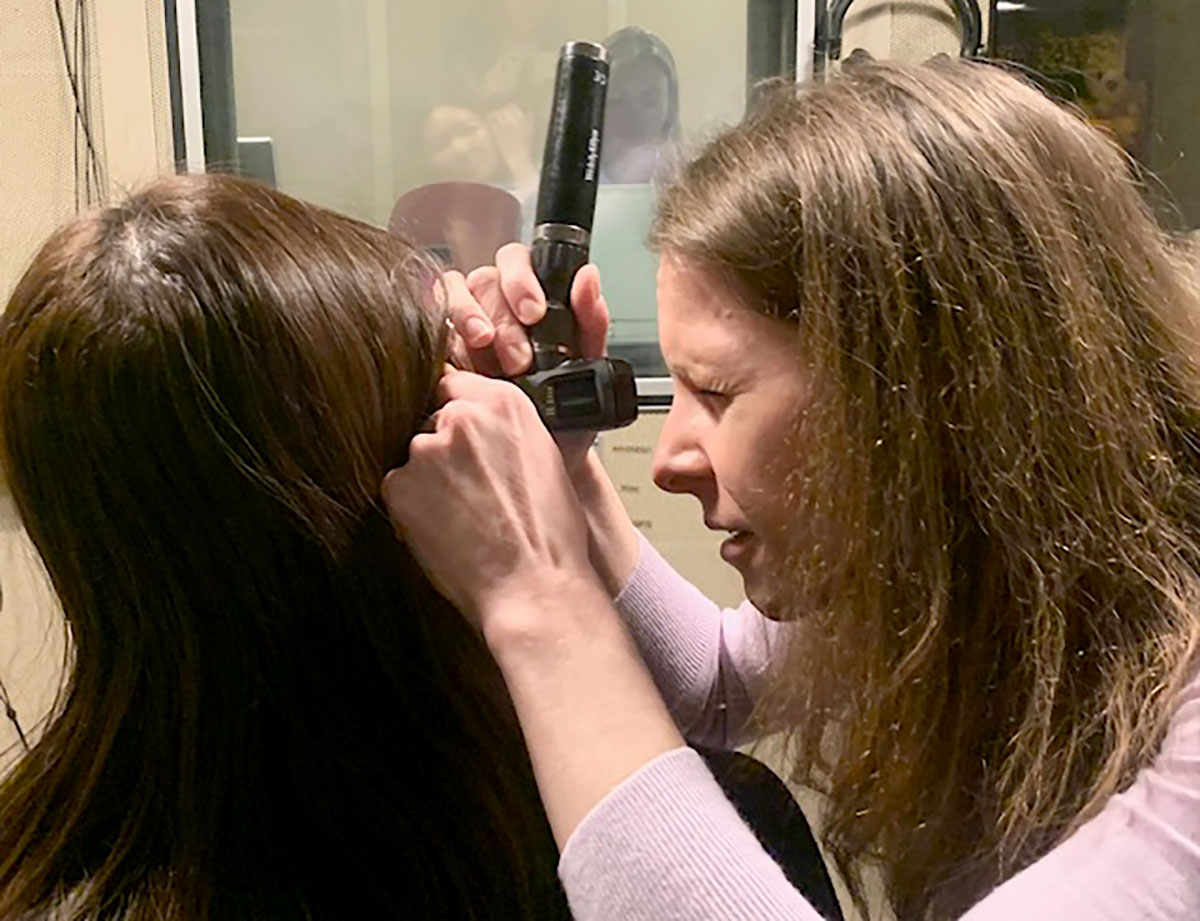 Lamar University's Speech and Hearing Clinic will continue to conduct free hearing exams in honor of Tinnitus Awareness Week through Feb. 13 during clinic hours, 8:30 a.m.- 4:30 p.m.
The hearing exams will take place in the Speech and Hearing Clinic located at 121 Rolfe Christopher Dr. behind the Science and Technology building, to raise awareness for tinnitus, the perception of sound in the ear.
Lilian Felipe, assistant professor and audiologist, said tinnitus is when a person hears ringing or other noises when they are not present and is a symptom of other hearing problems.
"It's some sound that can be a roaring, buzzing, chirping, whistling, wind or anything else that does not actually exist," Felipe said. "A person suffering from tinnitus has this phantom sound that something is around when it isn't."
Around 25 million Americans suffer from tinnitus, according to the American Tinnitus Association. Tinnitus may cause or contribute to daytime fatigue or sleeping problems, trouble concentrating, memory problems, stress, mood swings, distress, irritability and frustration.
Felipe said tinnitus is irreversible and once the hearing damage is done there is no way to repair it. However, there are things people can do to minimize the effect it has on their life.
"One of the treatments we recommend for our patients is masking noise," she said. "So, for example, falling asleep with the TV or a noise machine can help the patient have quality sleep because the soothing noise will mask the ringing or buzzing of the tinnitus."
Anna Jilla, assistant professor of audiology, said tinnitus is not a condition itself, rather it is a symptom of an underlying condition, most often hearing loss. It could also result from ear injury, a circulatory system disorder, or even stress.
"Relaxation exercises and other lifestyle choices, such as trying to avoid lots of caffeine and taking time to meditate, can reduce stress symptoms, which includes tinnitus," Jilla said.
People can minimize tinnitus by avoiding loud noise or time of noise exposure. This includes lowering the volume in headphones and wearing ear protection when attending sporting events or concerts. Good nutrition, limiting alcohol intake, and exercising can also lower the risk of tinnitus.
Jilla said the hearing exam process is simple and is covered under student fees.
"We'll first take a look in the ears and make sure there's nothing blocking the way," she said. "After that, we'll put some headphones on and do a variety of different tests to see what the hearing levels are to see if there is the number one cause of tinnitus, which would be hearing loss."
The Speech and Hearing Clinic is open to all students who may be suffering from tinnitus, and those who would like information on preventative measures.
To schedule an appointment, call the Speech and Hearing Clinic at 409-880-8171.
For more information, visit lamar.edu/speechandhearing.