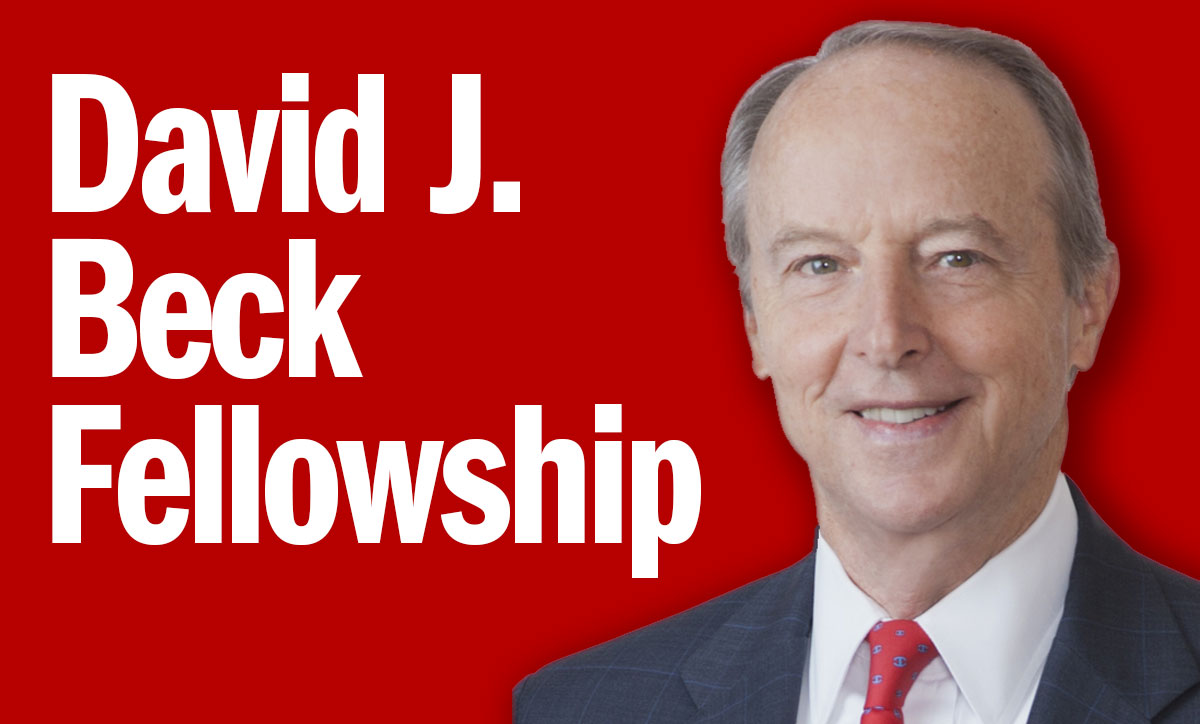 The 2023 David J. Beck Fellowship application deadline is Feb. 1.
Students are encouraged to apply for this prestigious fellowship. The fellowship includes full academic scholarships covering all tuition, books, fees and on-campus room and board, as well as up to $10,000 in funding for a summer project, which may entail research, an internship or international study.
Two fellowships will be awarded for 2023.
For a complete list of application requirements, visit the Beck Fellowship website.
A PDF of the application form may be found here.