BCP presents musical adaptation of classic holiday film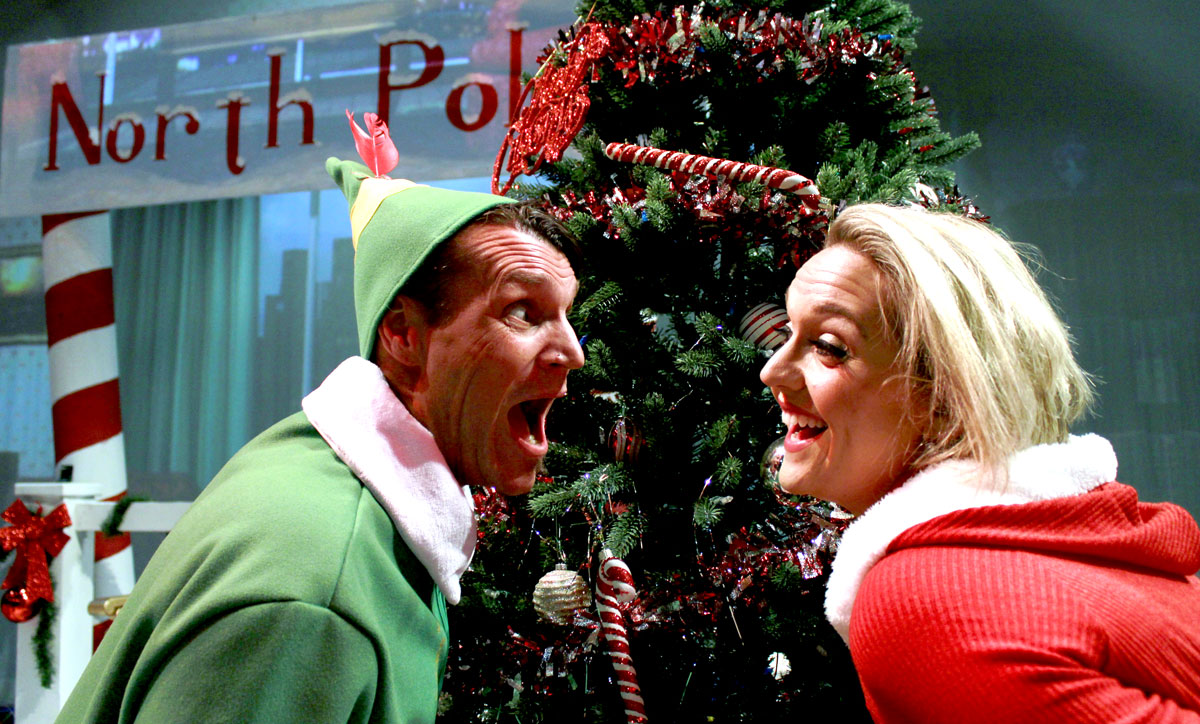 "Elf" has become a staple of the holiday season, even inspiring ugly Christmas sweaters. Now it is also a theatrical delight that is fun for the whole family.
Beaumont Community Players presents "Elf the Musical" through Dec. 18. The play is a retelling of the celebrated movie "Elf," with catchy tunes that in our heads long after the show is over.
Buddy (Adam Conrad) is a human who ends up in Santa's sack as a baby and is raised in the North Pole. As he journeys to New York to find his real father, he learns about the world outside of Santa's Workshop and teaches his father what is most important during the holiday season.
Conrad's Buddy steals the show. He brings a vast amount of energy to the role and as a result, brings out the best in every character he is on stage with, especially during the musical numbers.
The cast is full of amazing voices, especially Christina Maldonado, who plays Jovi, who works with Buddy and Macy's and befriends him. The energy on stage is hard to find anywhere else and it is easy to see that the actors are having fun.
There are even some changes from the movie that update the technology, which older audience members who've seen the movie can get a chuckle at. For example, Santa's book of everyone's names and wishes is changed to a tablet. It is a good way to connect to today's children.
The set design is fantastic. The stage has a projection screen for the backgrounds as the action moves back and forth through the city, from Santa's workshop to the Empire State Building where Walter works. The transition from The North Pole to New York is a clean and seamless transition.
"Elf" feels like we are watching a Broadway musical live in Southeast Texas. It's a fantastic show to see with the whole family. Wear your Christmas sweaters and really embrace the message of holiday cheer.
Audience members can take pictures with Santa before the show, and with Buddy the Elf afterward.
"Elf the Musical" continues Dec. 8, 10, 16 and 17 at 7:30 p.m. with three additional matinee performances at 2 p.m. on Dec. 10 and 18.
BCP is located at 4155 Laurel Ave. in Beaumont. For more information, visit beaumontstages.com.