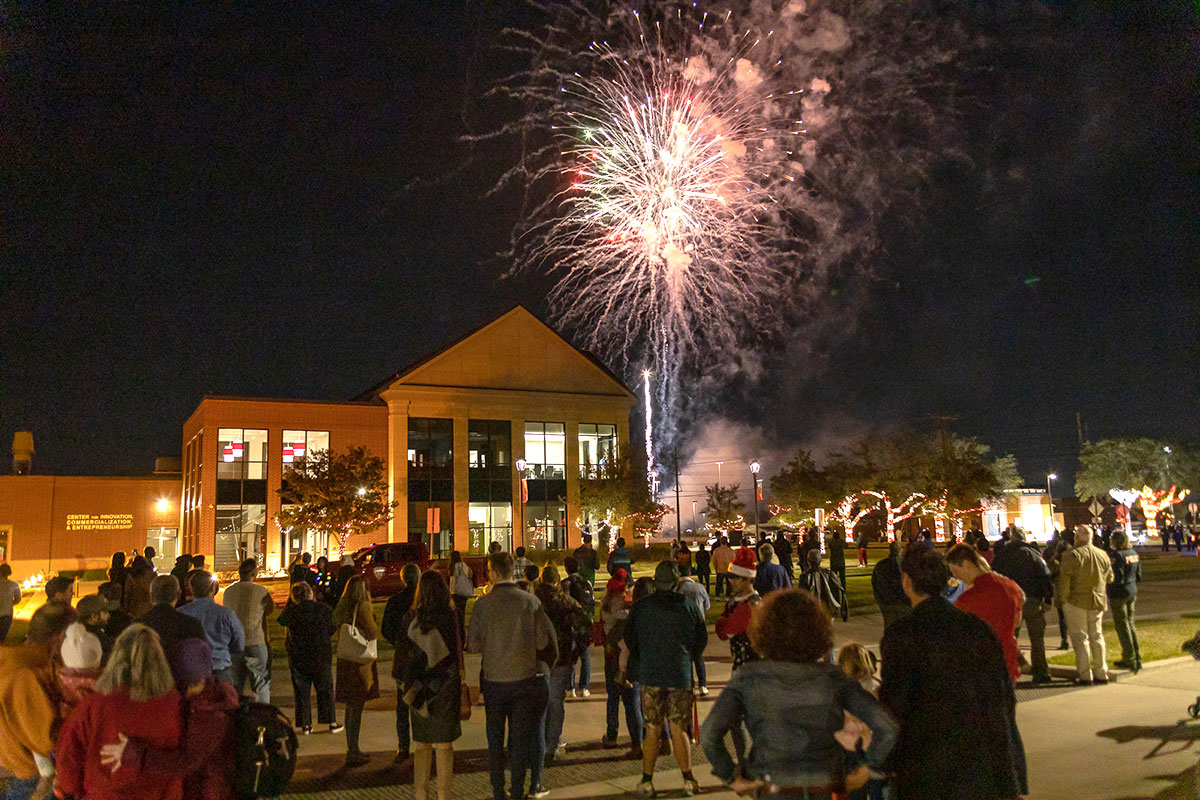 Lamar University hosted a Cardinal Lights celebration, Dec. 1, at the Wayne A. Reaud Building Courtyard. The event, presented by Exxon Mobil, was designed to kick off the holiday season.
LU President Jaime Taylor said he wants Cardinal Lights to be a new tradition at the university.
"One of the primary reasons we wanted this was for our students," Taylor said. "At the end of the semester, it can be very stressful. They're studying for exams. Some of them (it) was their first semester. They're away from home, and we wanted them to see something and have something to go out for at night, as they walk around campus, and know that this was done for them."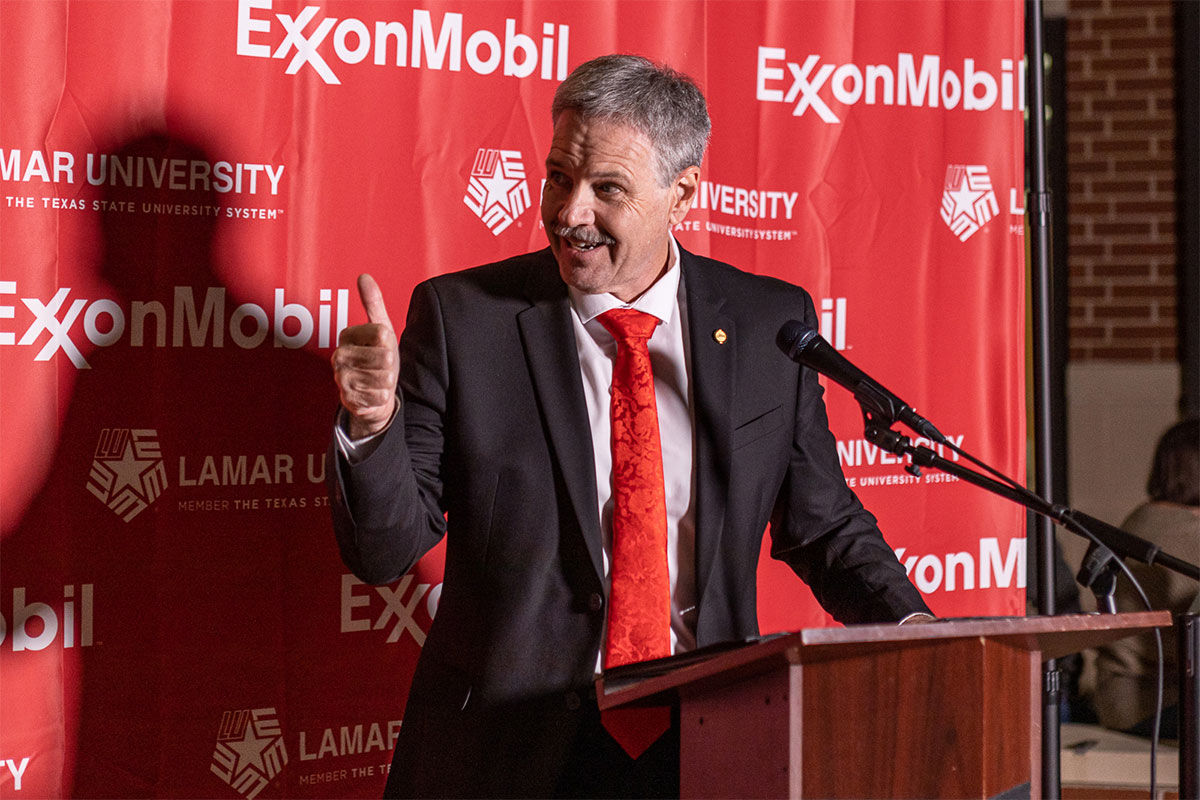 Taylor said the lights are not only for students, but also for the Lamar community.
"We have a lot of faculty and staff here, many of them are here tonight," he said. "They work late nights, and this gives them an opportunity to either come out of here at night, or maybe even go home and get their family and drive around campus.
Taylor said the lights were also to attract people to campus.
"What we wanted was a place where, as individuals went home at night, they could drive through the campus, they could see the lights and have that Christmas feeling on their way home without having to go somewhere far away from their house," he said.
The event kicked off with hot chocolate and Christmas music as people waited for the show. Inside the Reaud Building, the movie "Frozen" was screened for children as they ate grilled cheese sandwiches and tomato soup.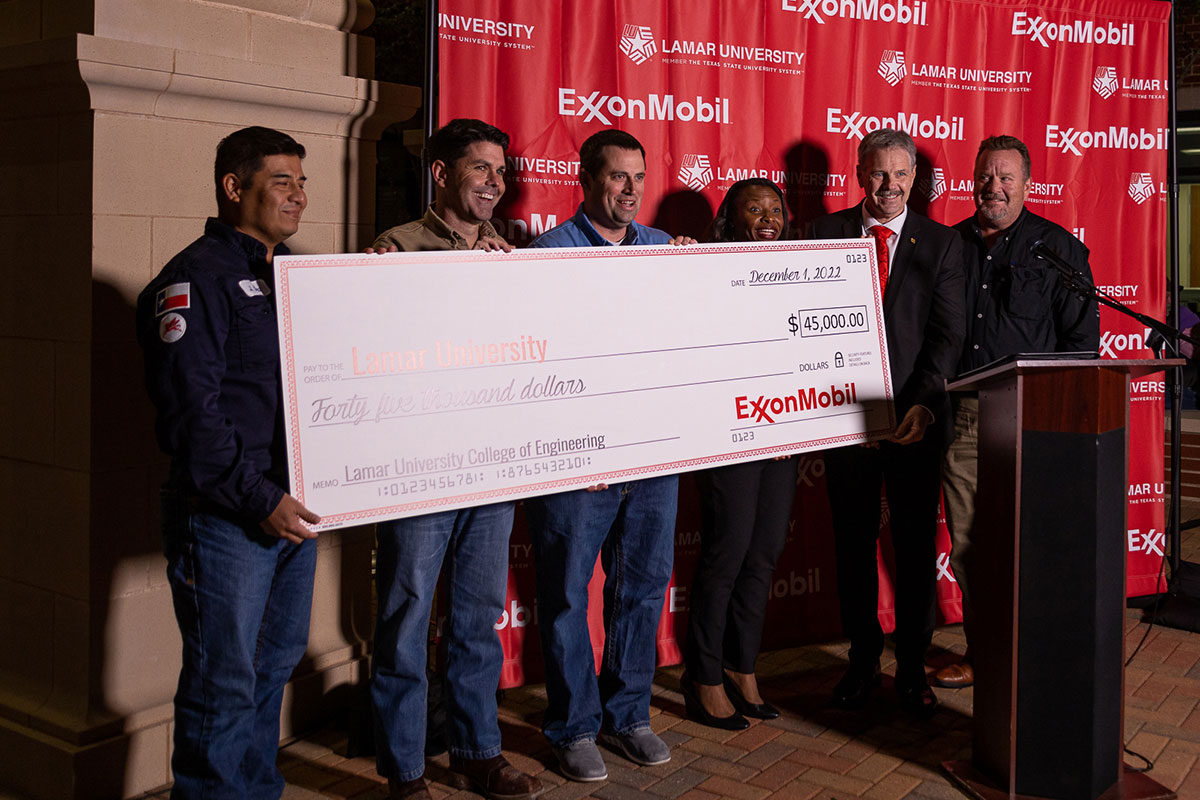 Beaumont refinery plant manager for Exxon Mobil, Rosina Dindi, presented Taylor with a $45,000 check to Lamar University's College of Engineering.
"(It's) bigger than last year — that's always a good thing and a wonderful check so that we can support more Lamar University students with STEM careers," Dindi said.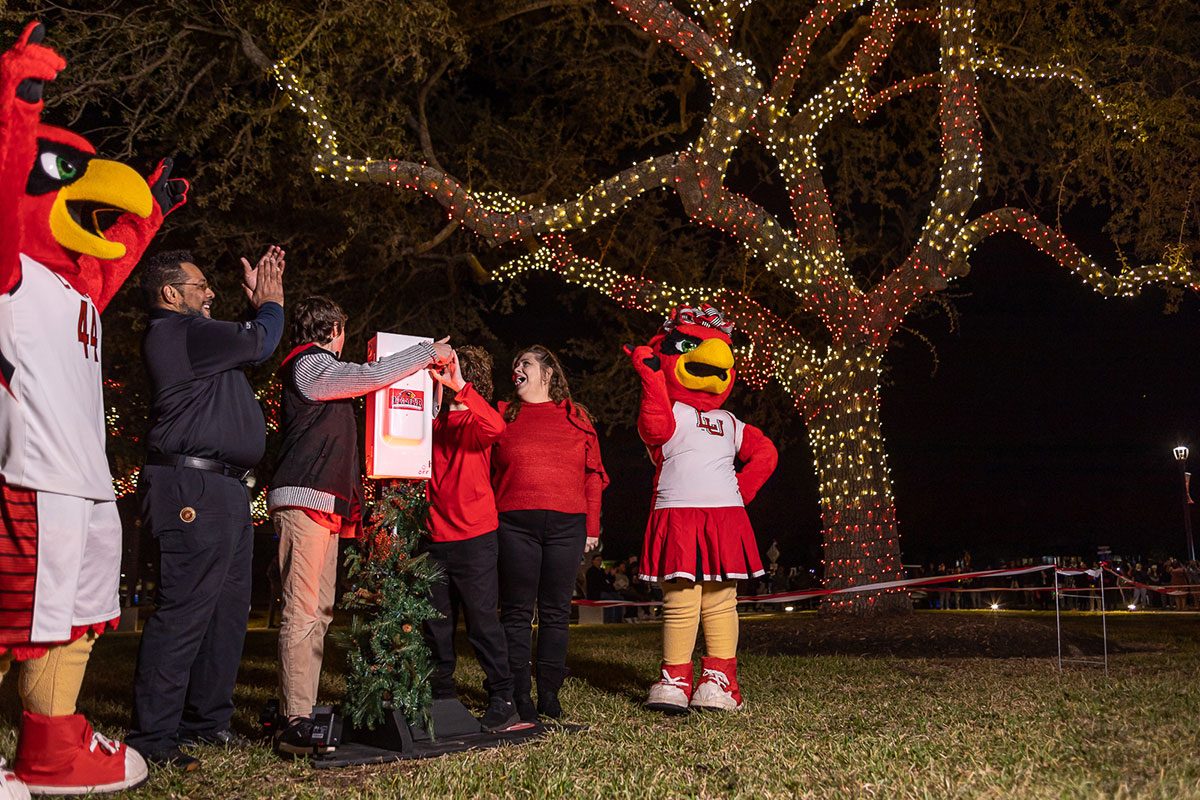 Timothy Spikes, a dispatcher in the Lamar University Police Department, was drawn to flip the switch alongside his family.
A firework show followed turning on the lights.
Santa Claus was in attendance at the Welcome Center for all the children.
The lights around campus, as well as at the Spindletop-Gladys City Boomtown Museum will be on display throughout December.