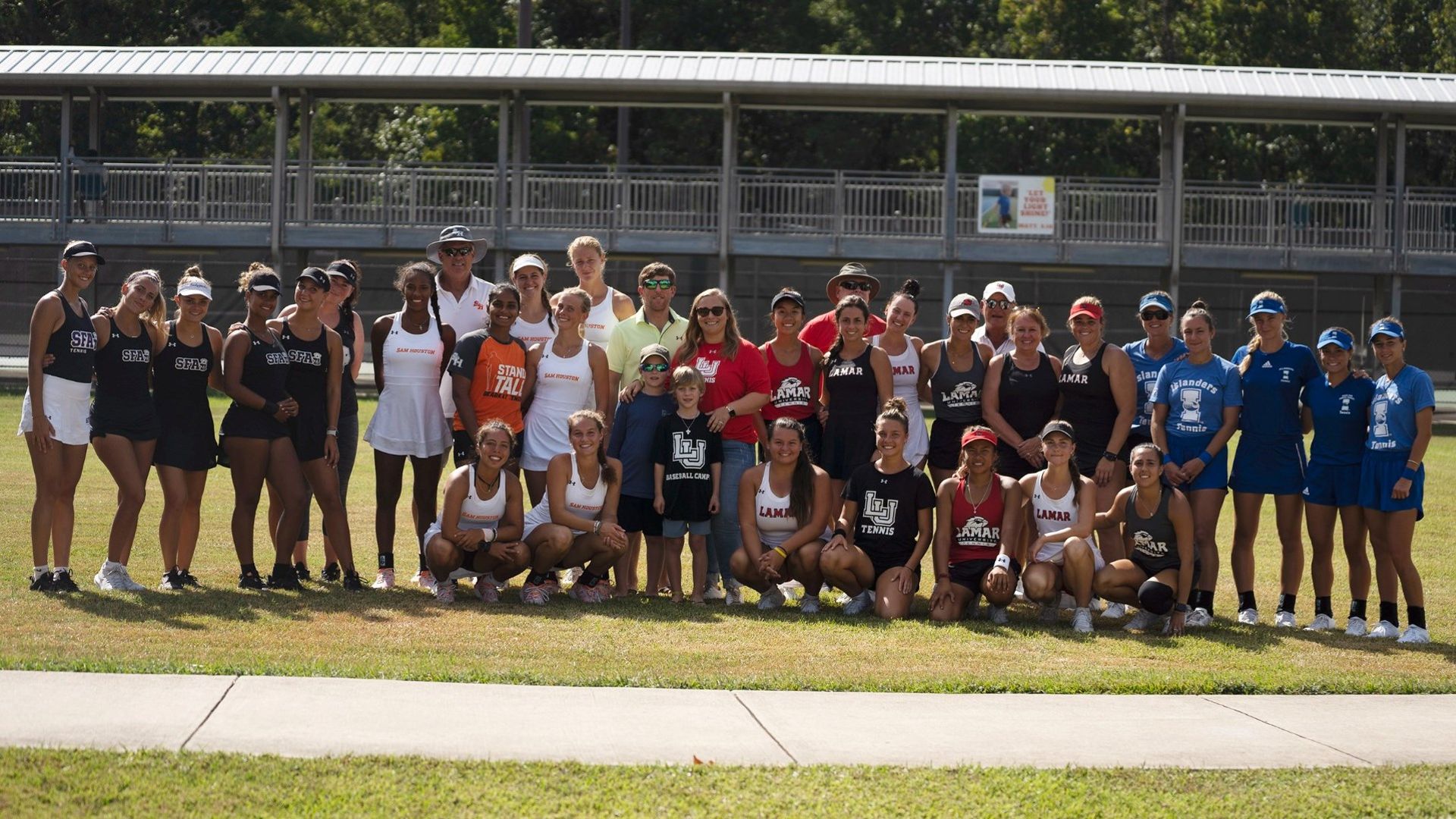 Lamar University closed out the second annual Joe Pyburn Memorial tournament with a successful final day of competition highlighted by a flight A doubles title and three flight runner-up finishes.
 
The Cardinals duo of Noelia Lorca and Femke Tjon-A-Joe got the day started on the right track in the flight A doubles championships. LU's tandem squared off against Jemma Cave and Carolina Chiatti to record the 6-3 victory for the title.
 
Junior Ana Jolic and freshman Megan Do just missed a double title in flight B after posting a 2-1 (.667) overall record over the course of the two days.
 
The Cardinals also played for individual titles at flights A and C singles with Tjon-A-Joe lined up for another match in flight A followed by Elena Rubio in flight C. Tjon-A-Joe squared off against Texas A&M-Corpus Christi's Valeriia Cherfus on the main court. The first set went to a tiebreaker before Cherfus held on for a 7-6 (7-2) decision. Cherfus took that momentum into the second where she closed out the day with a 7-6 (7-2), 6-2 decision.
 
Rubio finished the tournament for the Red and White against Stephen F. Austin's Elena Bleicher. The match went to a third set before being decided as Bleicher picked up the 2-6, 7-5, 11-9 victory.
 
The Cardinals return to action Oct. 21 when they travel back to Corpus Christi, Texas to compete in the A&M-Corpus Christi Islander Open 2. The three-day event will run through Sunday, Oct. 23.