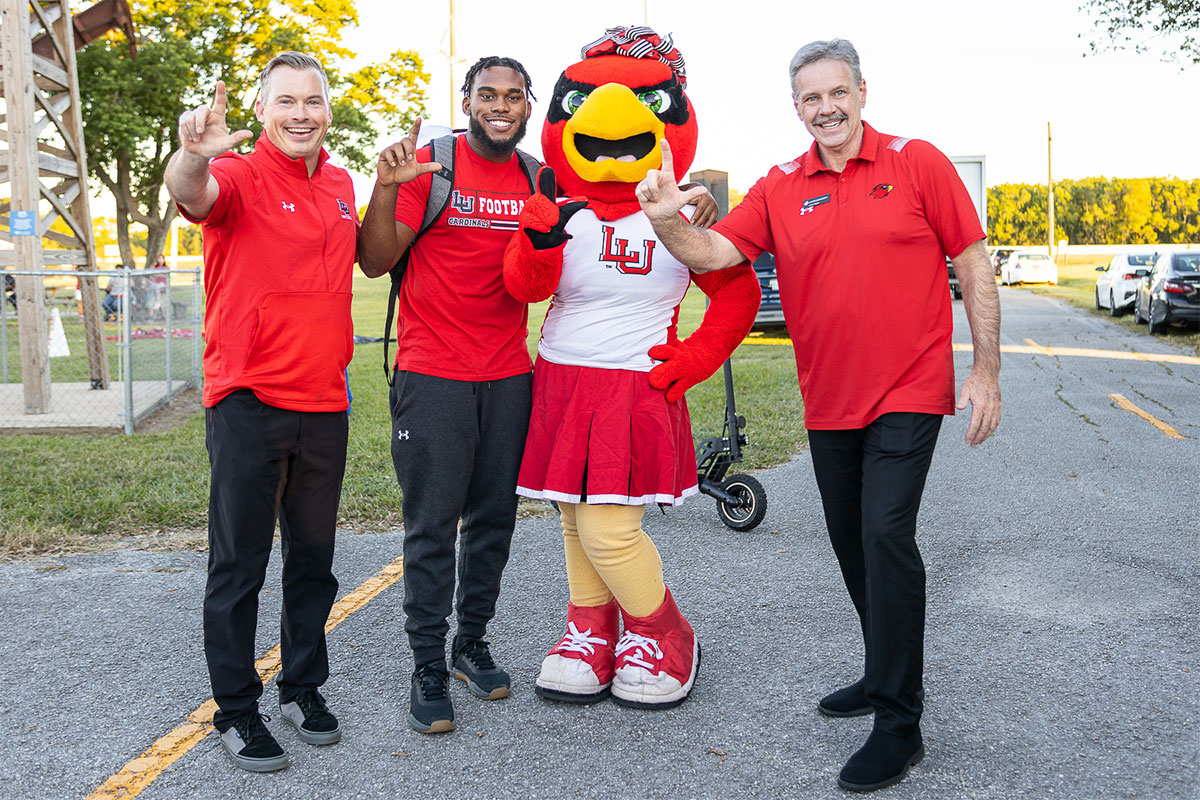 Lamar University hosted its annual Homecoming bonfire and pep rally, Sept. 30, at the Spindletop-Gladys City Field.
The event kicked off with LU's Showcase of Southeast Texas marching band as they performed songs including "Blinding Lights," "In The Heights," and, "I Like It."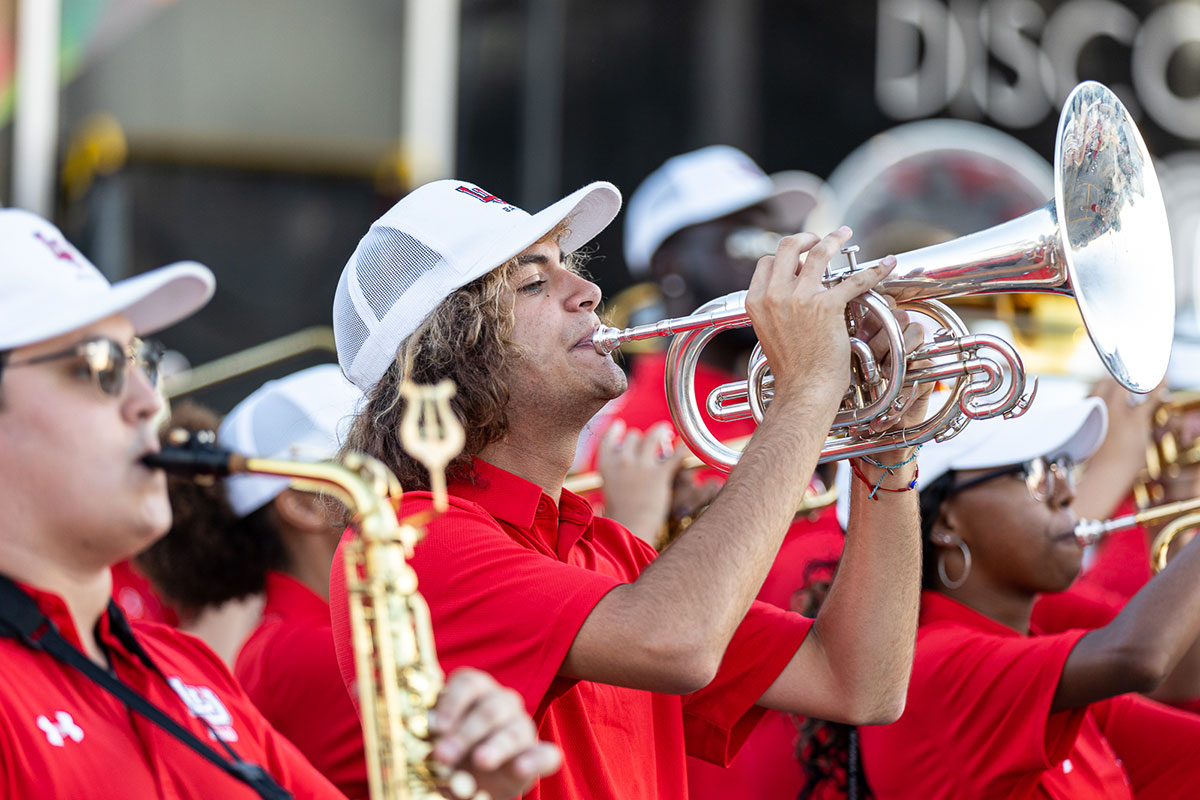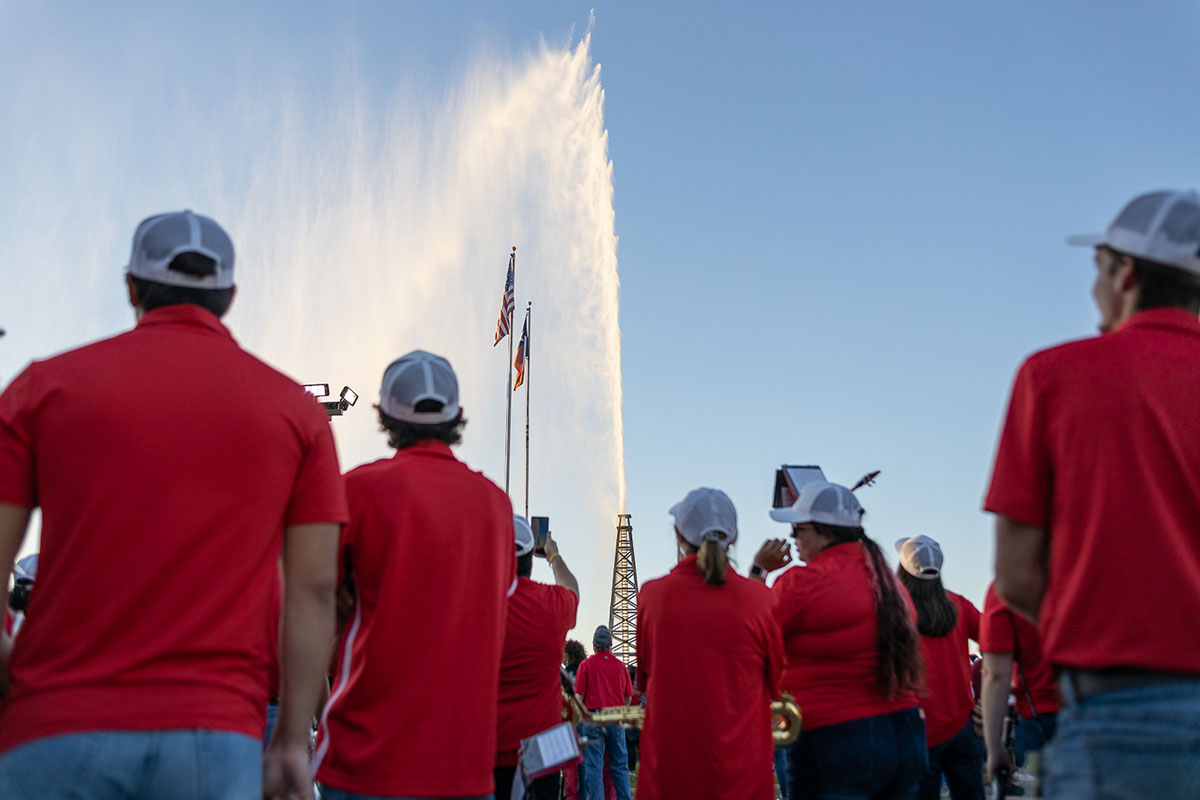 Head football coach, Blane Morgan, along with players Tyler Jackson and Hunter Batten, spoke during the pep rally. The Homecoming game opponent, Houston Christian University, changed their name from Houston Baptist University the week before the game.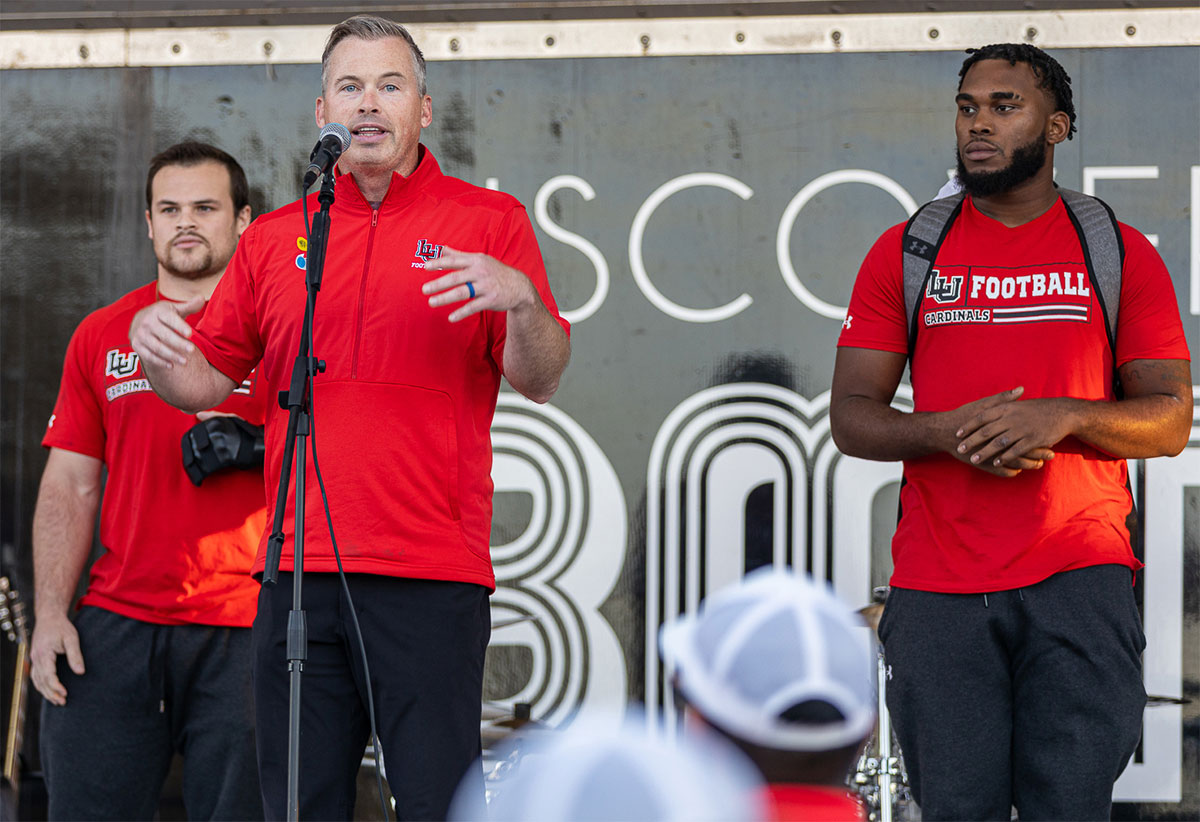 "Let's give HCU their first "L" since the name change," Batten said.
The winners of the Homecoming court were announced, with Malena Warne and Jaquor Pugh named Homecoming King and Queen.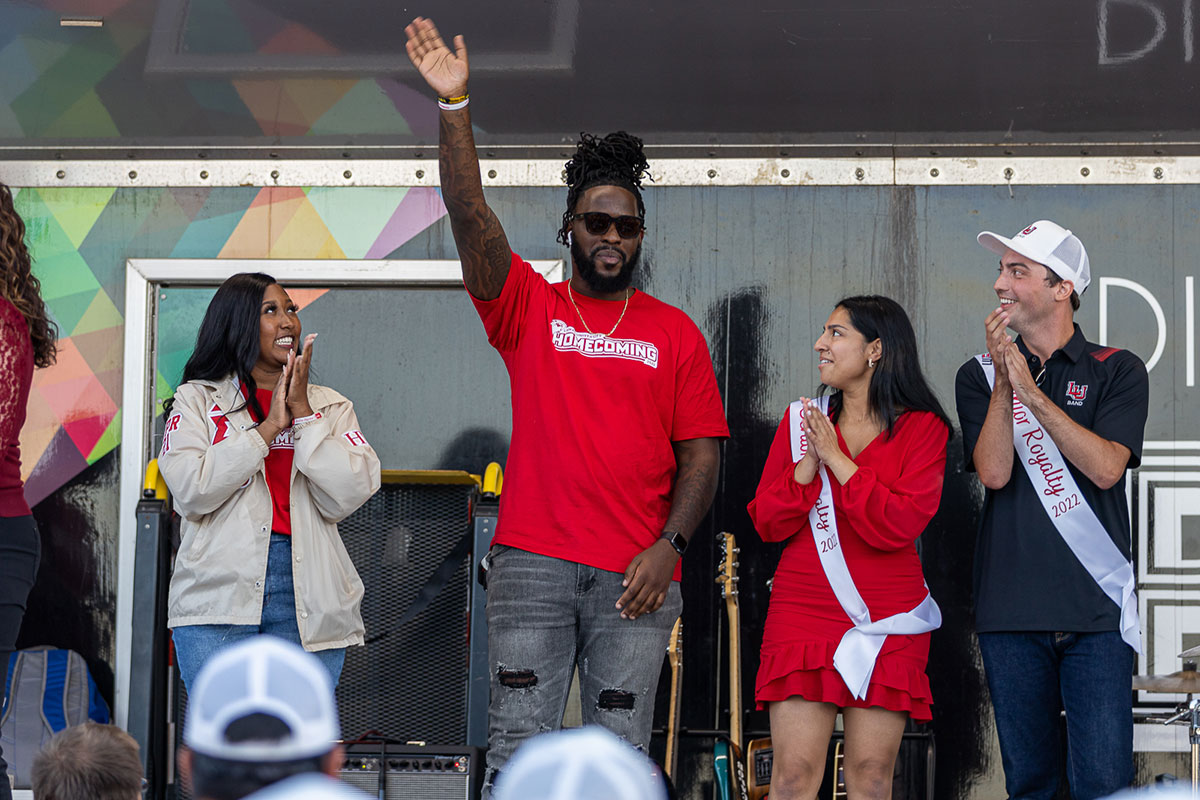 Daniel Cole, Harker Heights junior, said the event was really fun.
"It's been really fun to get out and interact with different teams and organizations all over the school," Cole said. "It's been a really good time meeting all kinds of people and showing some school spirit. We're trying to get out here and raise some L."
Vincent Rockwell, Dallas junior, was impressed with the homecoming events.
"It's nice," he said. "The whole community is here, and it looks like a new university honestly since the last couple of years"
Emmanuel Grandeza, Beaumont senior, felt like it was a perfect moment.
"I think this is actually a really perfect moment," Grandeza said. "Not only is the weather perfect, but it's just like seeing the community and all the people come together after what we've been through the past two years with Covid. Everyone's been so active and engaged this semester so it's really great to see everyone out here."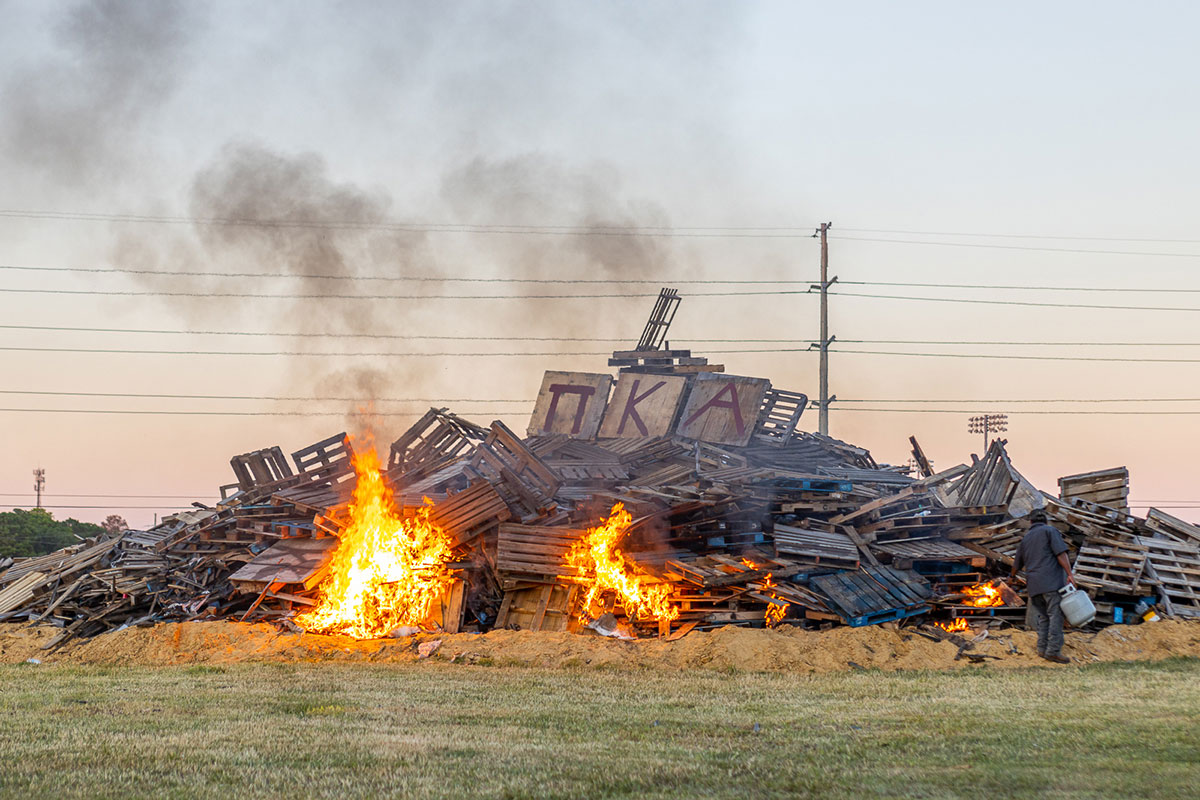 After the pep rally was over, the bonfire was lit and students gathered around and watched the bonfire burn as the night went on.