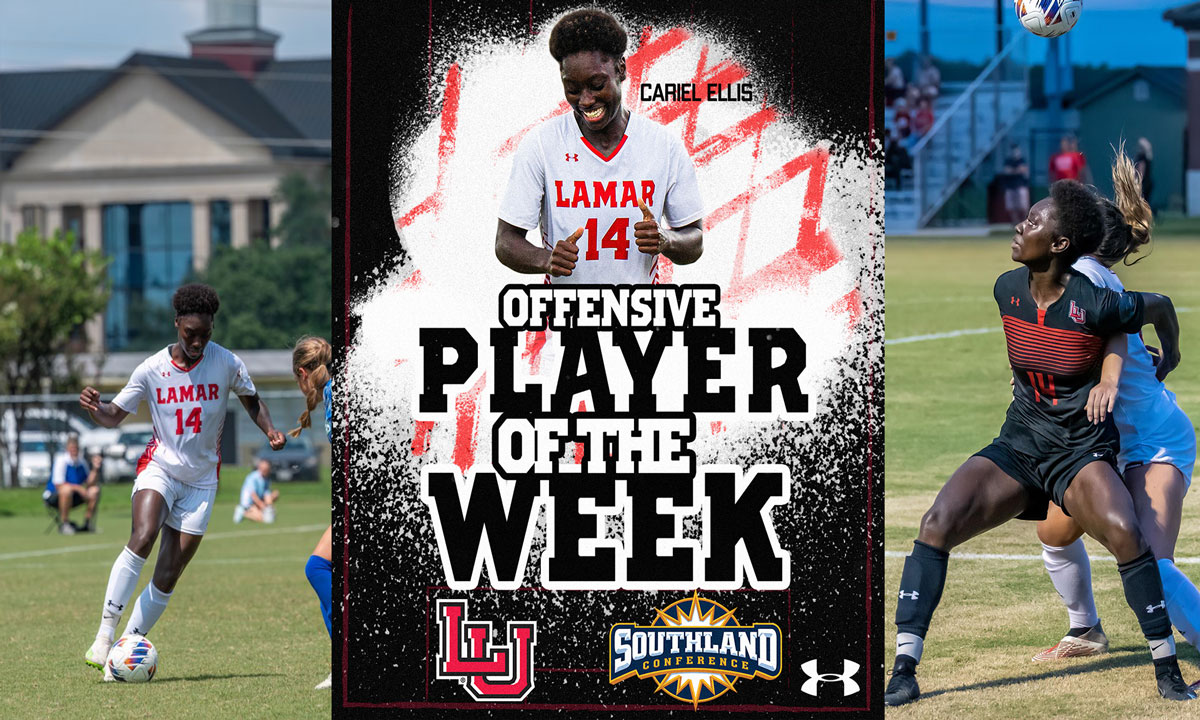 Lamar University's soccer team has made it a habit of receiving player of the week honors from the Southland Conference and last week was no exception. Despite playing one game this past weekend, the Cardinals added another award as Cariel Ellis earned her second offensive player of the week award.

With the Cardinals trailing Texas A&M-Commerce 1-0 entering the 20th minute, Ellis would equalize the game from a long pass by Christine Kitaru and she scored in the box.  Five minutes later, she would score off the left goal from another Kitaru assist. Those two goals were enough to give LU a 2-1 win. Ellis' two goals were a season high and she currently has eight goals on the year.

This is the ninth weekly honor for the Cardinals this season. Nicole Panis has  four goalkeeper awards while Kitaru and Ellis each have two offensive awards. Miranda Urbizu has the lone defensive award.

On Friday, the Cardinals travel to Houston to meet with with Huskies for a 5:00 PM kickoff.