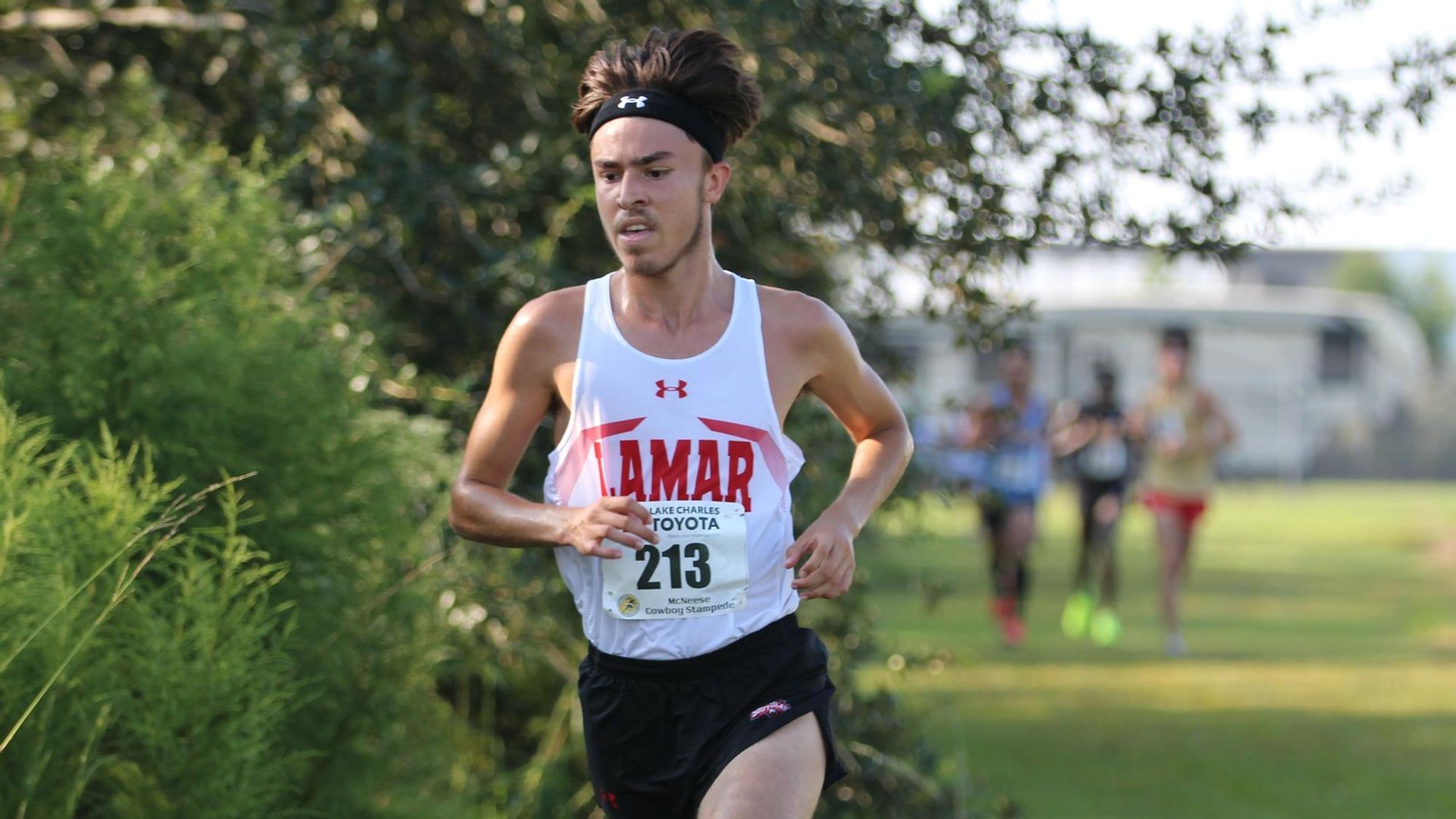 Running in their final tune-up before the Southland Conference Championships, Lamar University's cross country teams would partake in the Arturo Barrios Invitational hosted by Texas A&M. Both teams were able to crack the top 20 as the men finished 18th out of 40 teams with 438 points while the women finished 19th out of 38 teams with 602 points.
The men were 15 points ahead of LSU and George Wheeler was a big reason why. Being the lone Cardinal in the top 20, he crossed the line in 19th place at 24:13.0. 45 spots later, Eli Peveto clocked in one-tenth of a second over the 25-minute mark before Conor Smith finished 13 seconds behind Peveto to be in 83rd place. Hayden Eubank finished 98th with a time of 25:25.3 while Geovany Cisneros placed 174th at 26:24.3 seconds. Alejandro Villalva (26:50.1) and Jonathan Rivera (27:34.7) rounded out the men's squad with 202nd and 233rd finishes respectively.
The women's team bested fellow SLC opponents Incarnate Word by 14 points, Houston Christian by 40, and Nicholls State by 47 in their meet. Again, it was Yasmin Austridge who led all her teammates by placing in the top 50 in 49th place (21:44.7). Next to cross was Jillian Howard, whose time of 22:21.5 was equaled by Sharon Kiprop of Texas A&M-Corpus Christi, but earned her 82nd place, which got her the higher position. In 133rd place was Nia Clatworthy, who ended 23:11.2 while Mykayla Mims (23:23.4) was 14 spots behind. Ashleigh Willis managed a time of 24:27.8 that earned her 191st place while Hailey Cleggett (25:19.1; 219th) and Jazaline Ayala (27:24.6; 246th) took spots in the 200s.