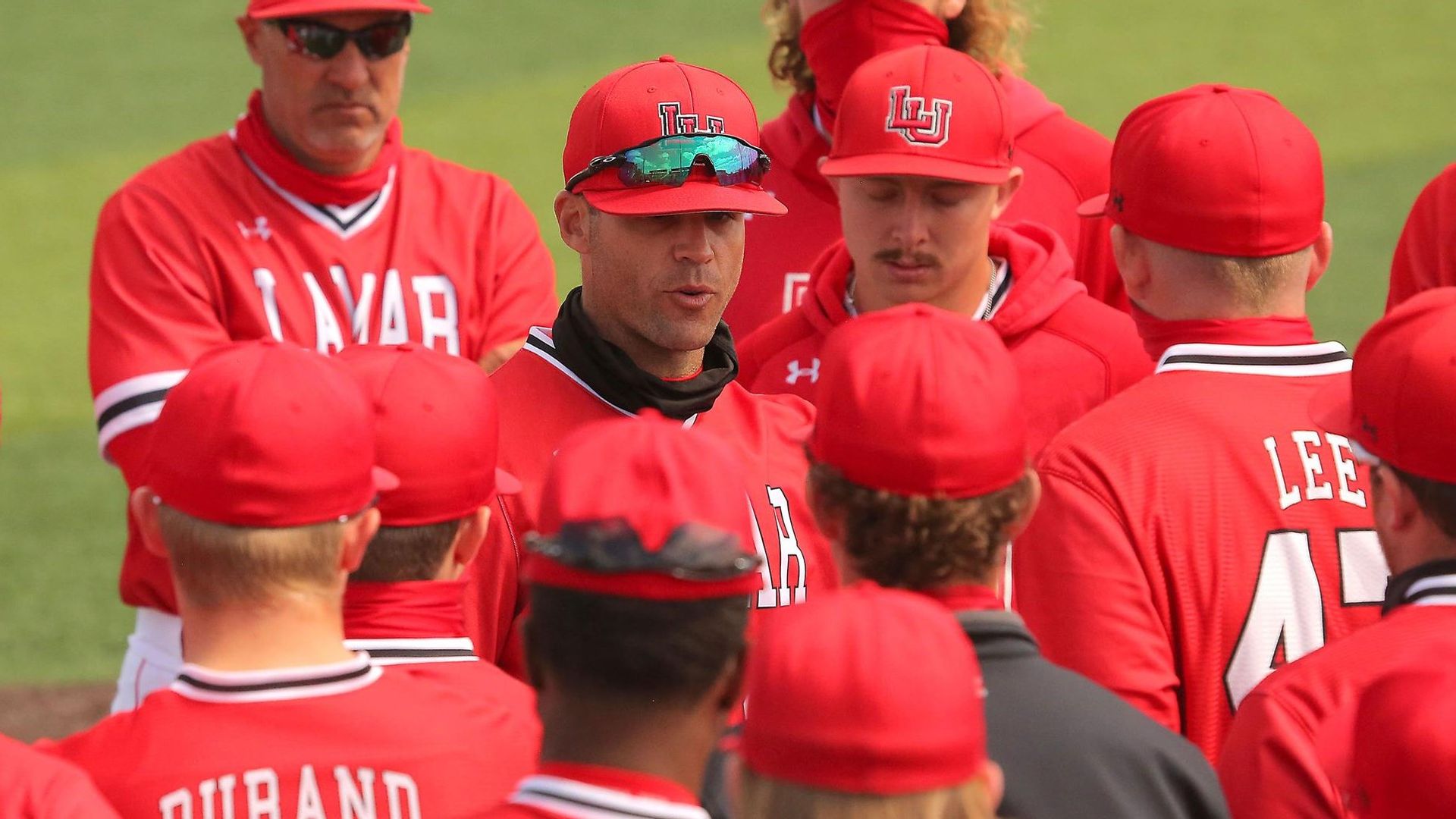 After guiding the program to its best season since 2013, Lamar University head baseball coach Will Davis
 has received a three-year contract extension that will run through the 2025 season announced LU Director of Athletics Jeff O'Malley
 Wednesday afternoon.
"I'm very excited to announced that we have Coach Davis signed through the 2025 season," said O'Malley. "He has done a great job guiding our baseball program, establishing a winning culture, and we look forward to the future with him at the helm."
Davis, and his staff, has seen a steady improvement of the program over the course of the past three seasons, going from 18 wins to 25 followed by a 37-win season this past year. All of this coming on the heels of the Cardinals fourth-straight nationally ranked recruiting class last October (a junior college class which was ranked 11
th
 overall and third in the state of Texas) and the most recent recruiting class which was tabbed as the Southland's top class by Collegiate Baseball.
The 2021 season saw LU record it first winning season and advance to the Southland Conference Championships for the first time since 2017. Davis' charges followed that up by recording 37 wins the following year and just miss a WAC Division title by a single game. The 2022 campaign marked the most wins and the first conference tournament victory by a Cardinal squad since 2013.
"Danielle and I have loved our time in Southeast Texas and I personally couldn't be prouder to continue to be the leader of such a storied program that Coach Gilligan built up," said Davis. "I love coming to work every day and working with such a great staff, great kids who want to be great, and getting to make relationships with so many wonderful supporters of our program.
"I truly believe in Jeff and Dr. Taylor's vision for this athletics department and the university as a whole and will continue to work hard to build on the success that we have had," added Davis.
In the last two years alone, Davis has produced 11 all-conference selections, two all-regions players and had several sign professional contracts, including Anthony Quirion
 and Jack Dallas 
who are both playing in the Philadelphia Phillies organization.